1400 West Randolph
Chicago, IL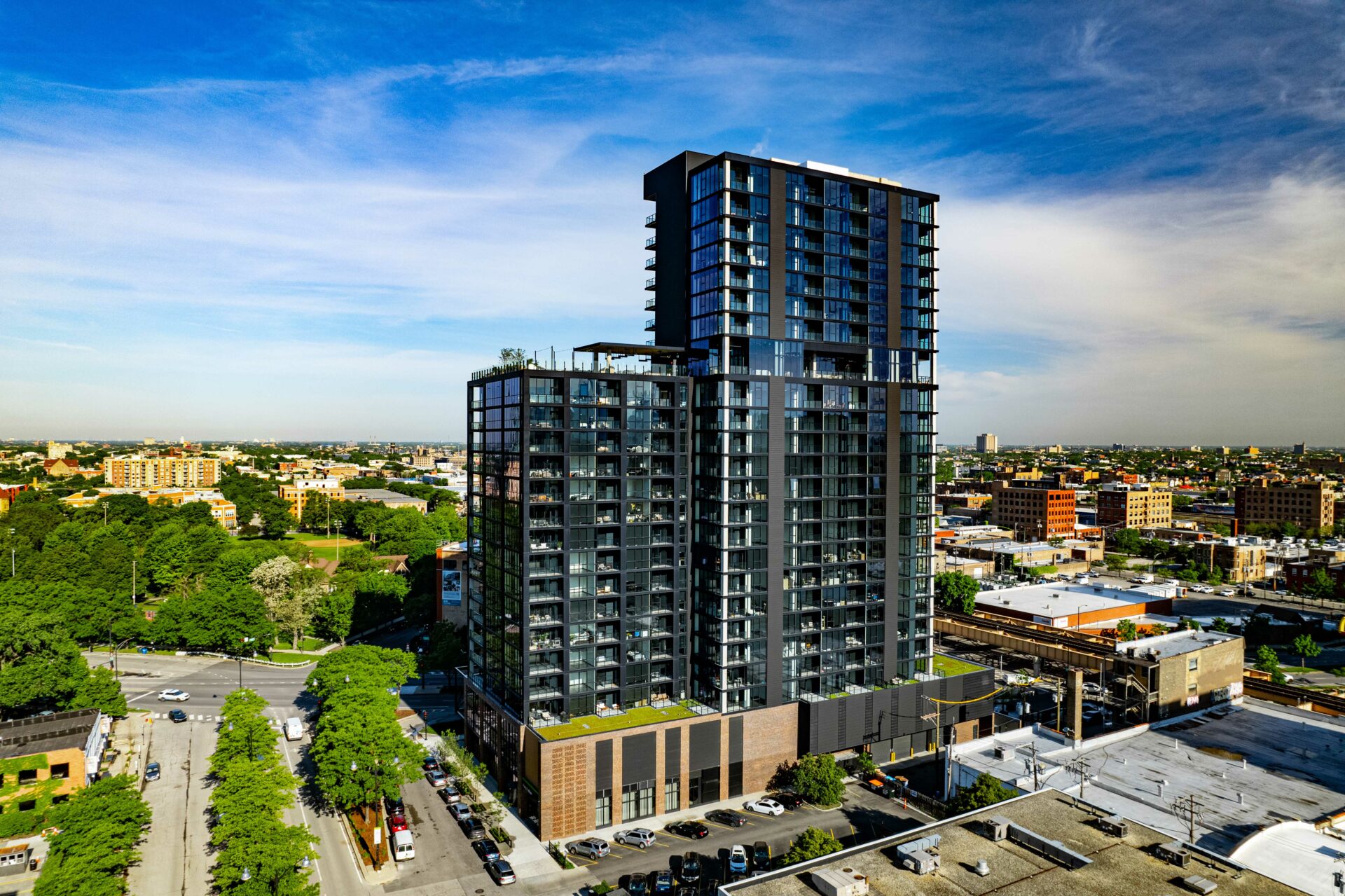 Anchoring the west end of bustling Fulton Market, this prominent high-rise represents the future of a transitioning neighborhood, while reflecting on its industrial past. Directly across the street from Union Park, this residential building is the catalyst for a new community of residents utilizing the neighborhood's largest park as their connector.
The 25-story building represents a modern interpretation of the industrial structures that once occupied the neighborhood. This nod to the past is represented in the dark metal and masonry materiality, combined with the expressed structural grid. The building's massing is broken down into two towers, with the taller portion of the building set back from the street. Metal bands on the tower accentuate the verticality of the building, while the recessed balconies add further depth to the façade. Pronounced masonry piers, large windows, and compelling brick details at the podium enhance the pedestrian experience. The southwest corner of the building, which serves as the connection to Union Park, is recessed and celebrated with exposed steel members and a custom light feature that are open to the sky.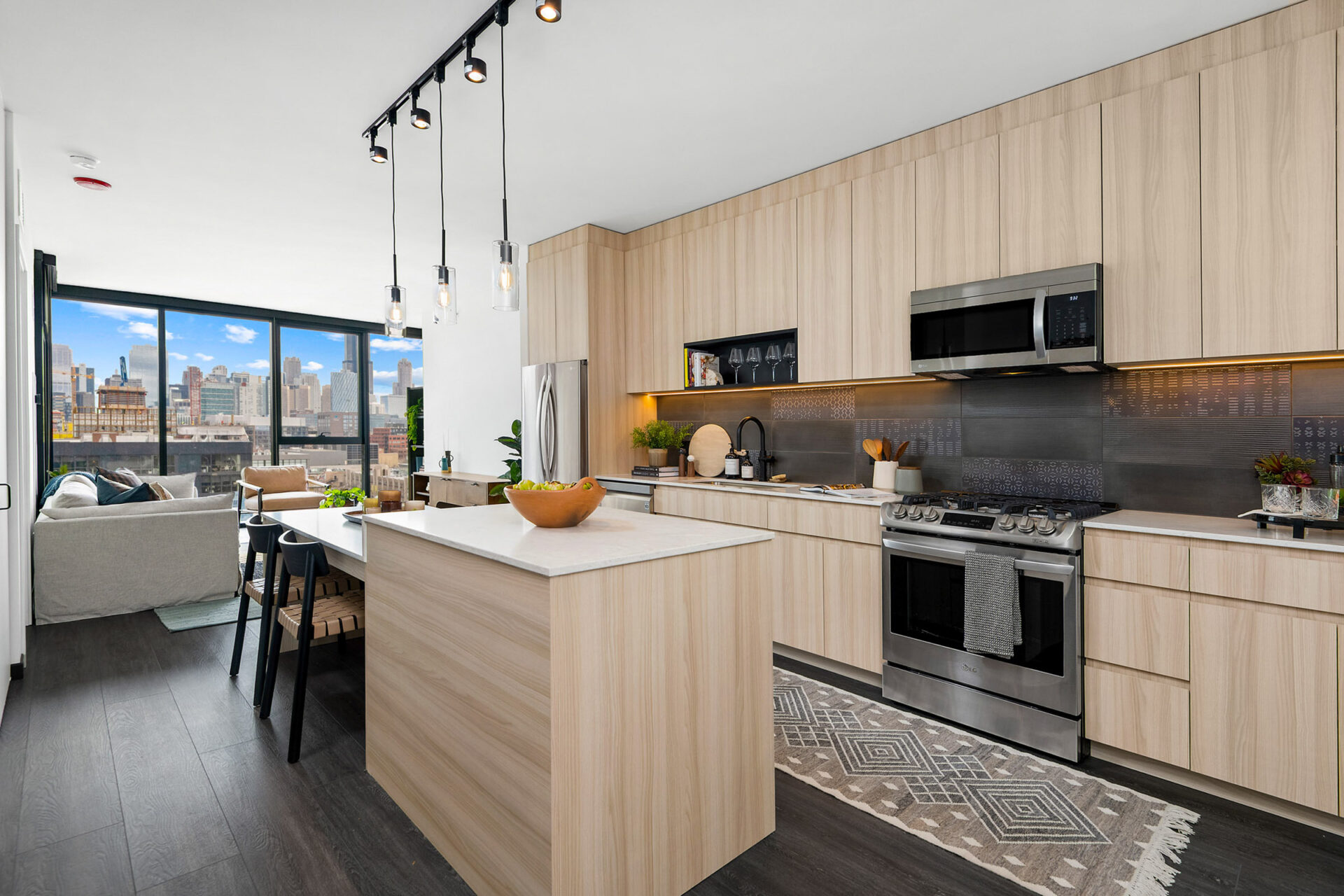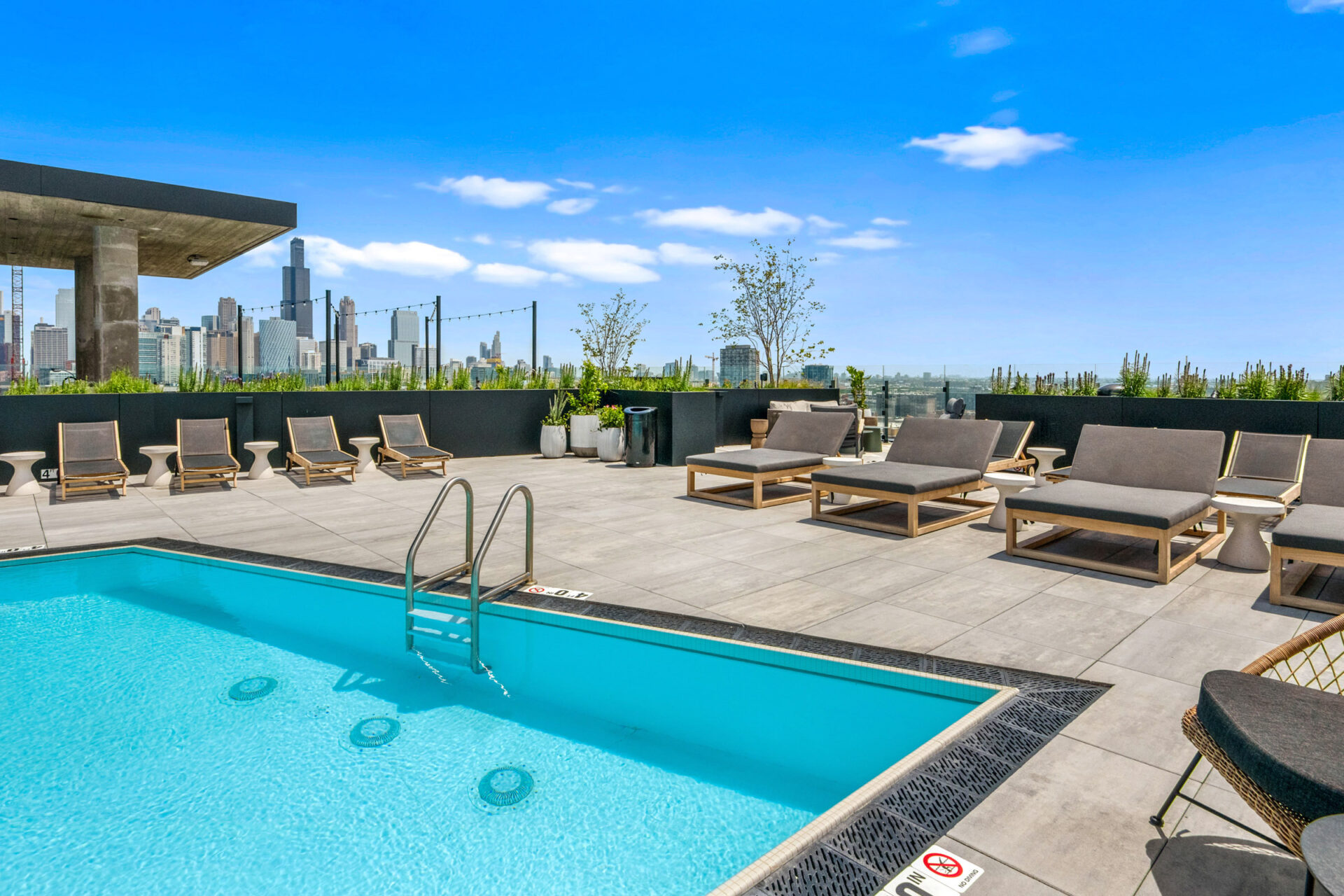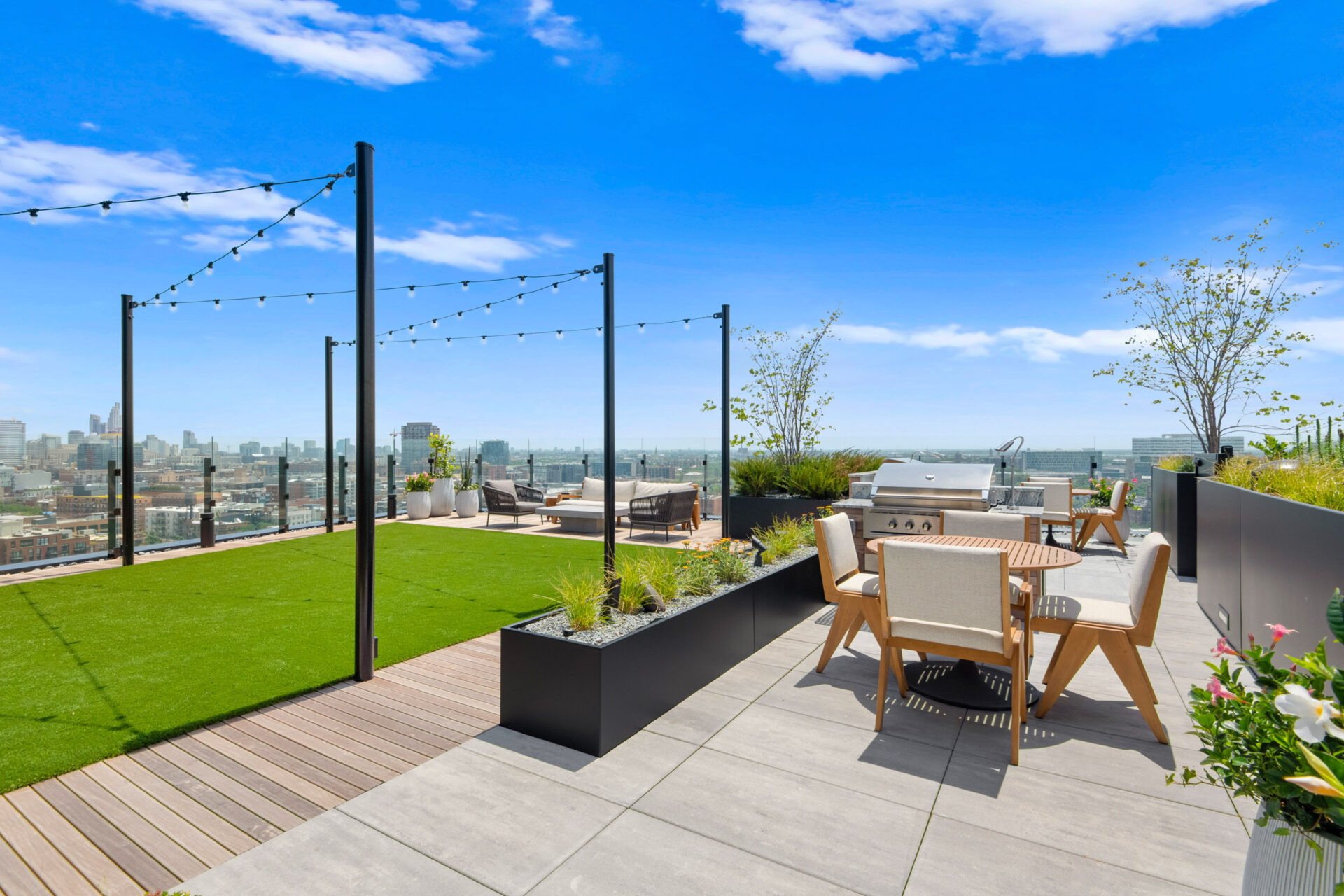 The building's 278 residences set the standard for premium living with floor plans ranging from studios to three bedrooms. Apartments are designed with functionality in mind for any lifestyle with private outdoor spaces, integrated work areas, and built-in dining tables. Serene, spa-like bathrooms, and well-appointed kitchens with wine centers make daily routines feel luxurious. Hotel level amenities, including an entire floor dedicated to community space, as well as generous outdoor spaces, allow for socializing and entertaining. Outdoor amenities include a rooftop pool, multipurpose lawn, semi-private grill and dining spaces, and lush plantings. Incredible views of downtown Chicago and Union Park are offered from interior and exterior spaces throughout the building.