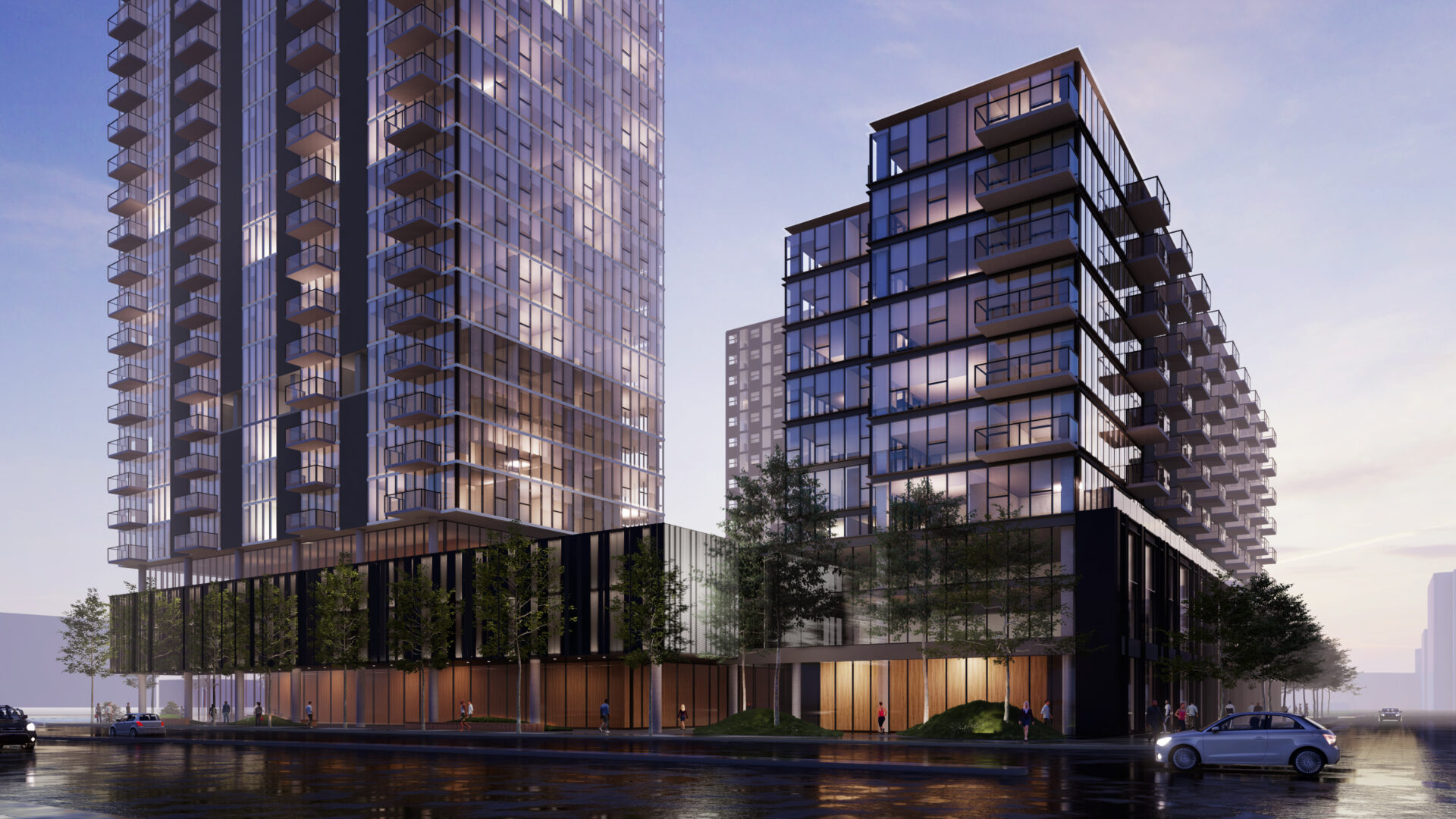 Located in one of the largest urban medical districts in the United States, an elegant glass and metal residential building responds to an overlooked housing void within the Illinois Medical District. Bright and functional apartments, resort level amenities, unparalleled skyline views, and convenient connectivity, allow residents in this booming community to take advantage of an elevated, urban lifestyle.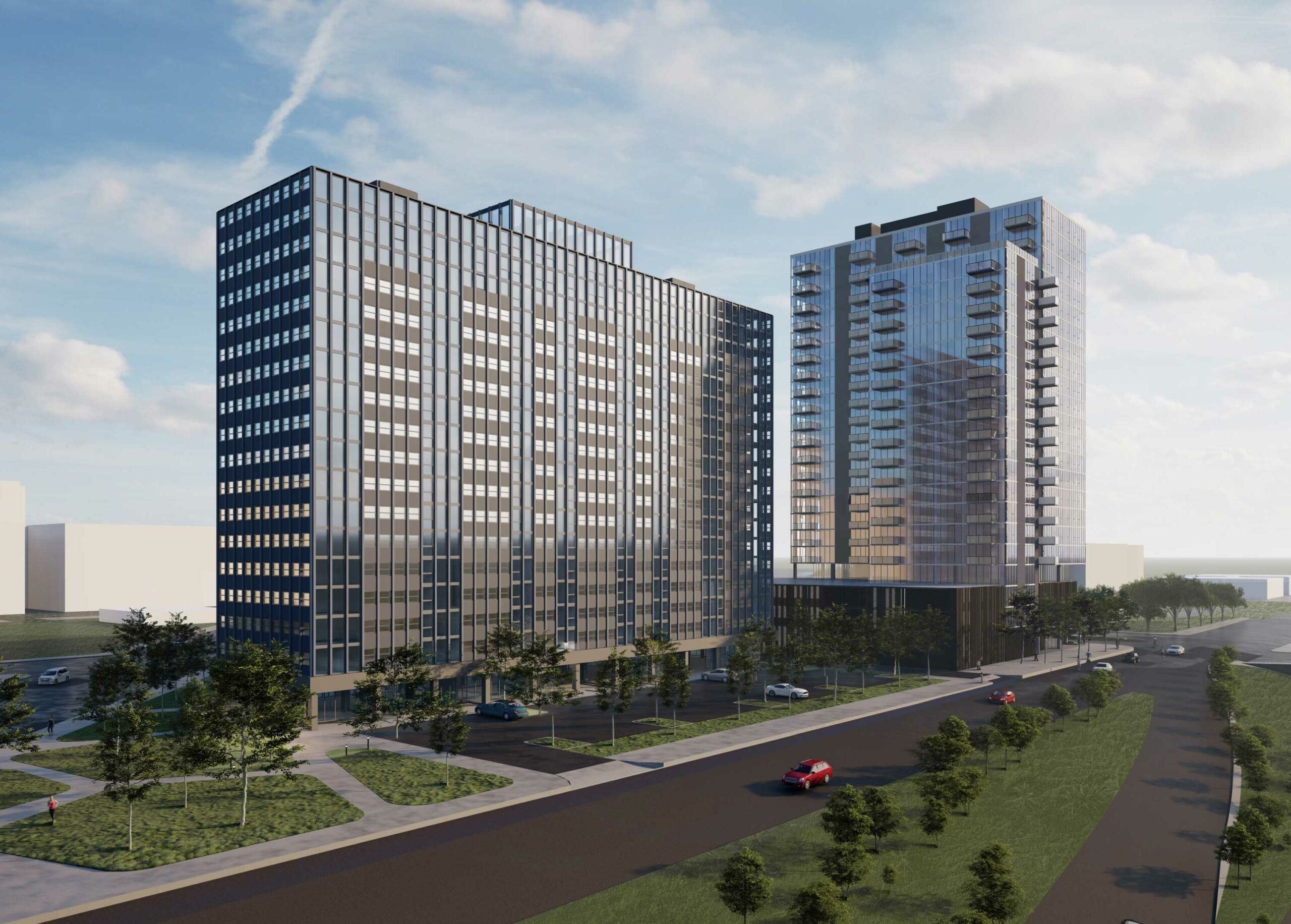 The 22-story, 279 unit apartment building at 513 South Damen is the second phase to a three-phase, three building masterplan within the Illinois Medical District. Directly across the street from a bustling transit station and a busy highway, the transparent ground floor of the building sets back from the street to create a large, covered thoroughfare across the site to allow for greater connectivity between the community and adjacent transportation options. Seemingly floating above this arcade is a parking podium wrapped in a randomized pattern of solid and perforated metal panels, where the pattern becomes more apparent at night. Sitting above the podium is the sleek glass tower with accentuating vertical metal bands. Exterior balconies add another layer of texture and pattern to the glass façade.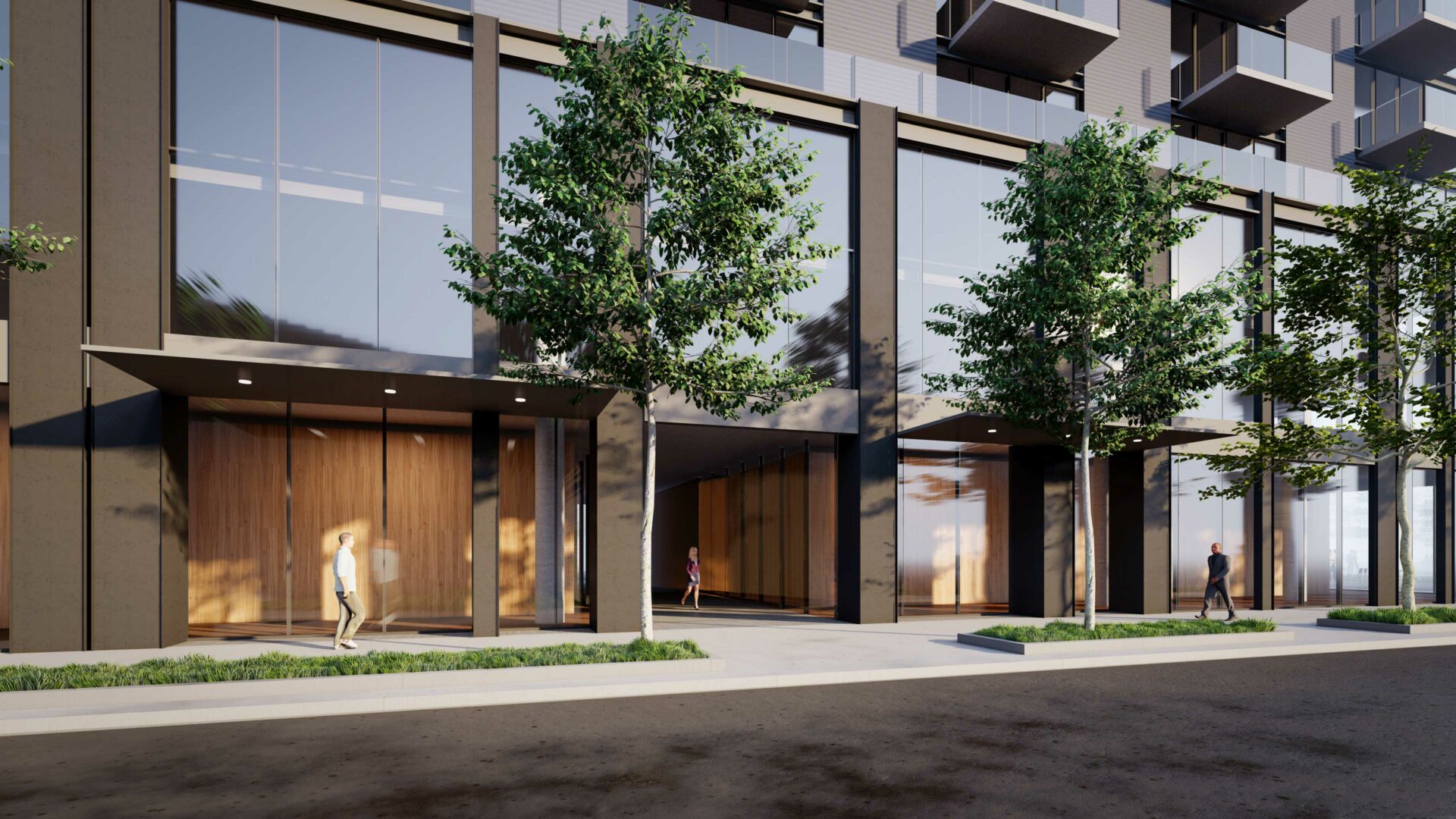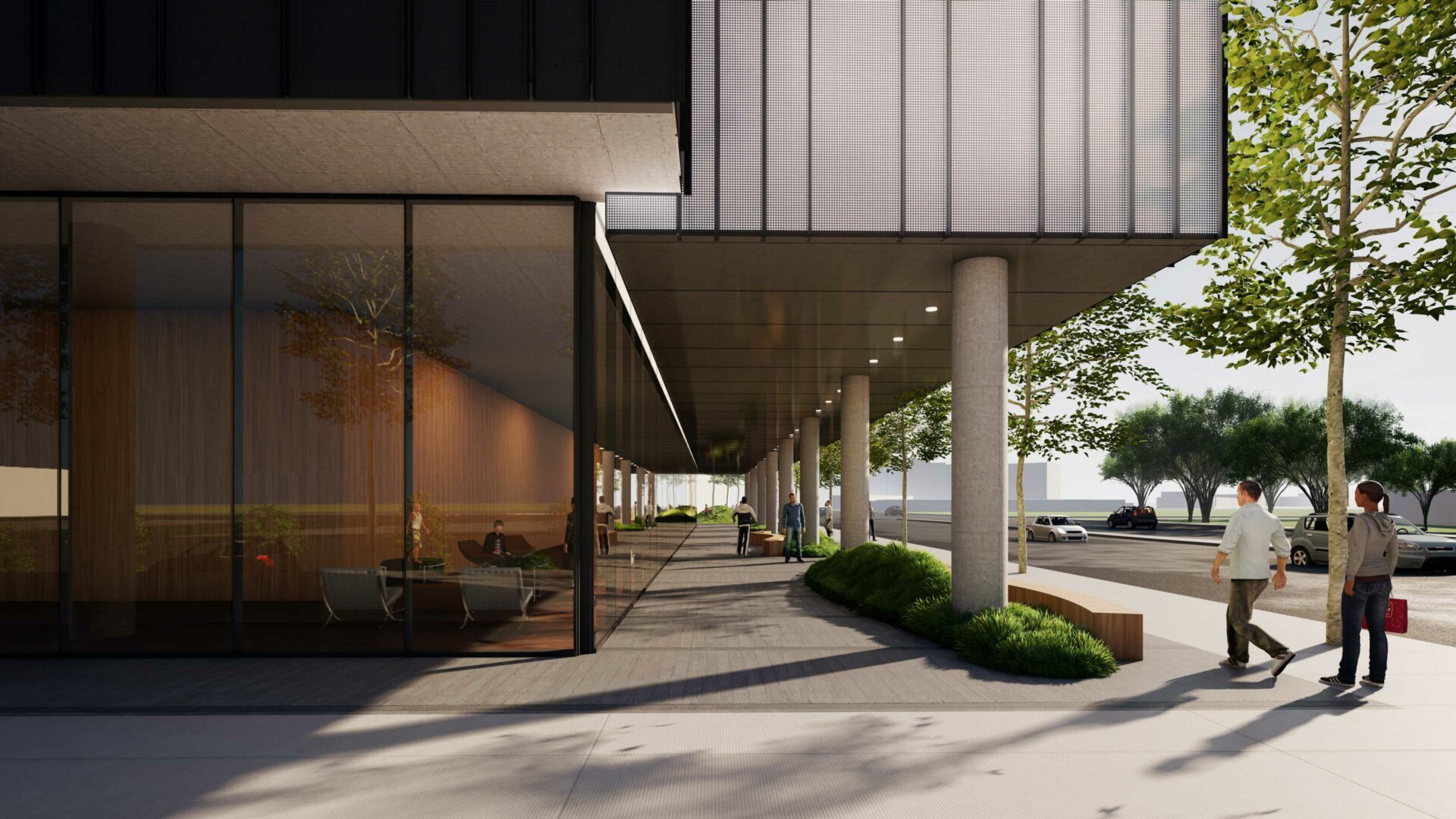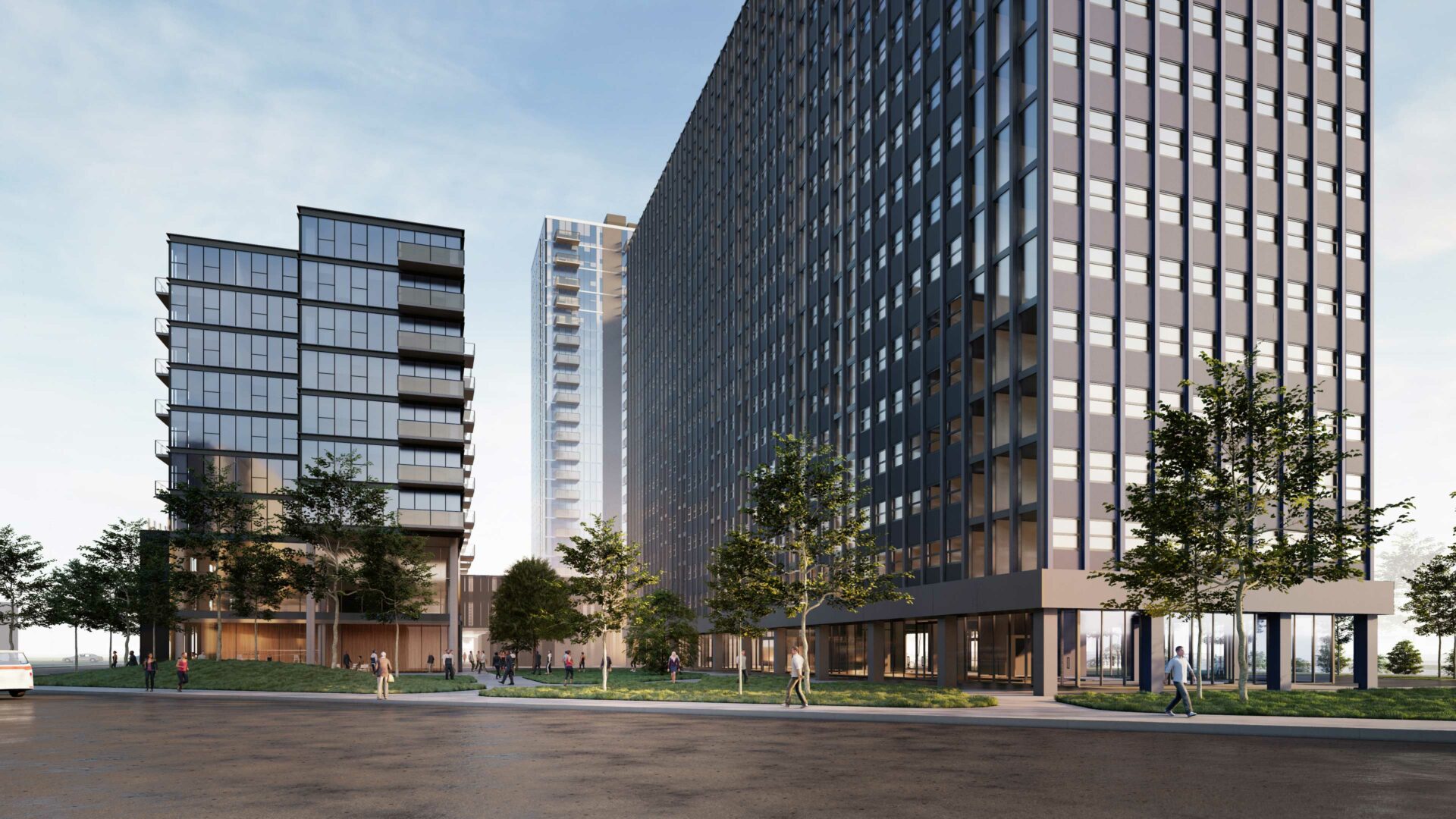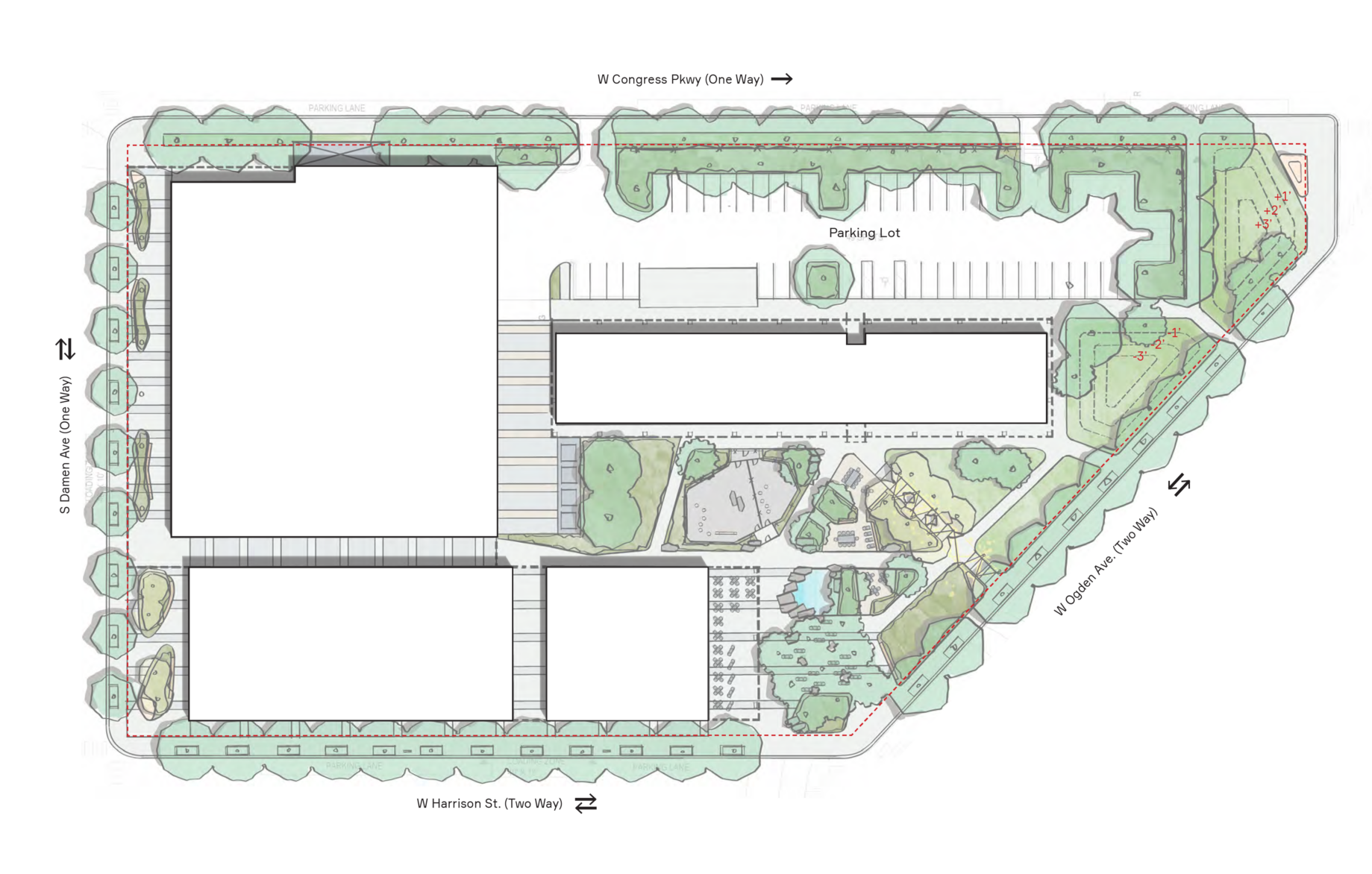 A variety of residential unit types are available to fit different needs, all with a light and airy material palette and floor-to-ceiling windows providing ample natural light. Each residence is carefully arranged to provide flexibility, and includes open entertaining areas, integrated workspaces, and private outdoor spaces. Thoughtful amenity spaces throughout the building allow for large community events, as well as individual workspaces. A large fitness center with operable glass façade spills out into a resort-like exterior pool deck with lush landscaping, providing a seamless transition from interior to exterior. The community roof deck provides ample space for entertaining in small or large groups, as well as unobstructed views of downtown Chicago.