Sterling Partners
Chicago, IL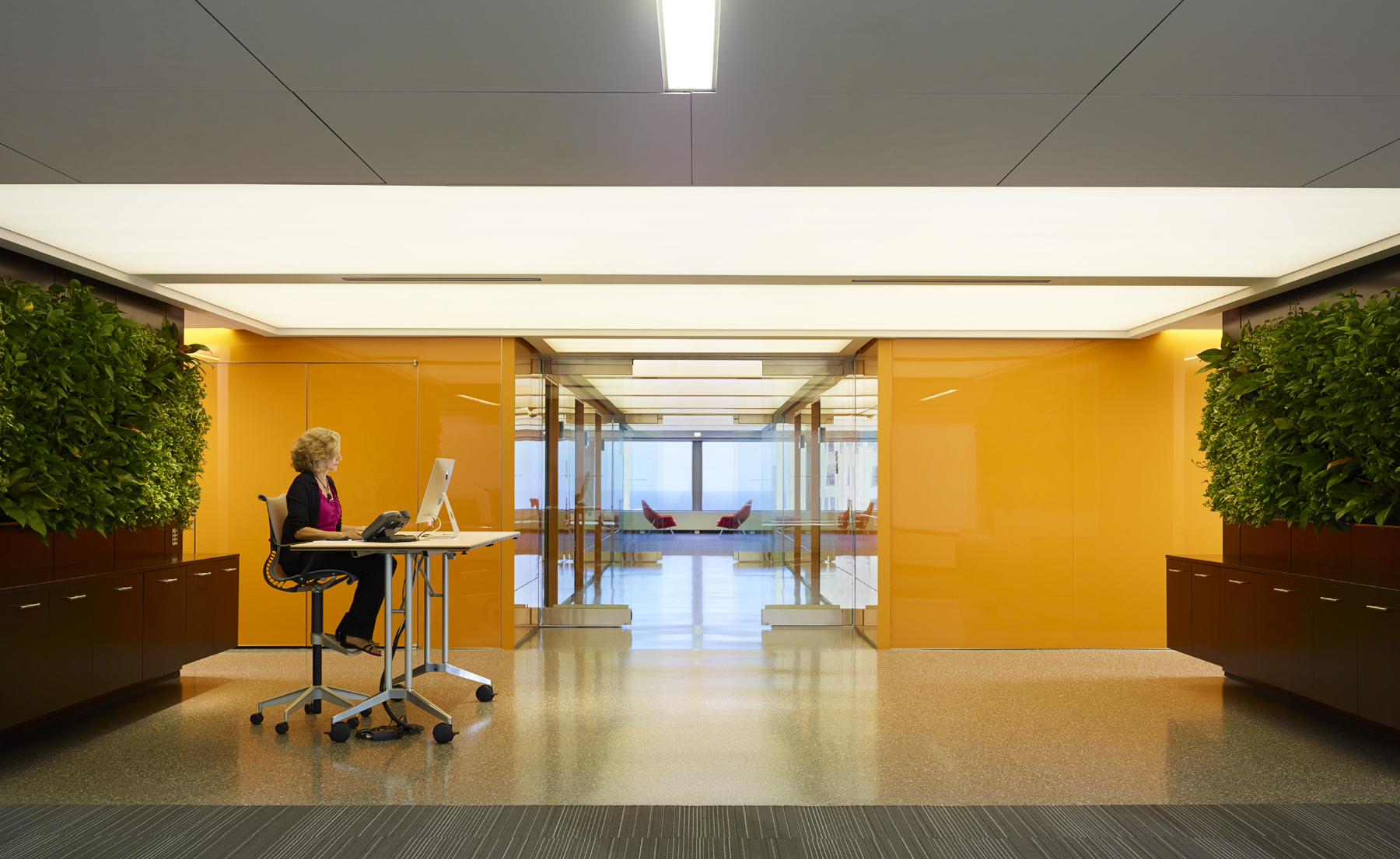 As part of a wave of businesses moving from the suburbs to Chicago's Downtown, the private equity firm Sterling Partners wanted a new space that reflected its larger business philosophy, "Inspired Growth." The high-finish, clean-lined office space frames frame dynamic views of the city with a central core of color reflecting the brand and values of the company.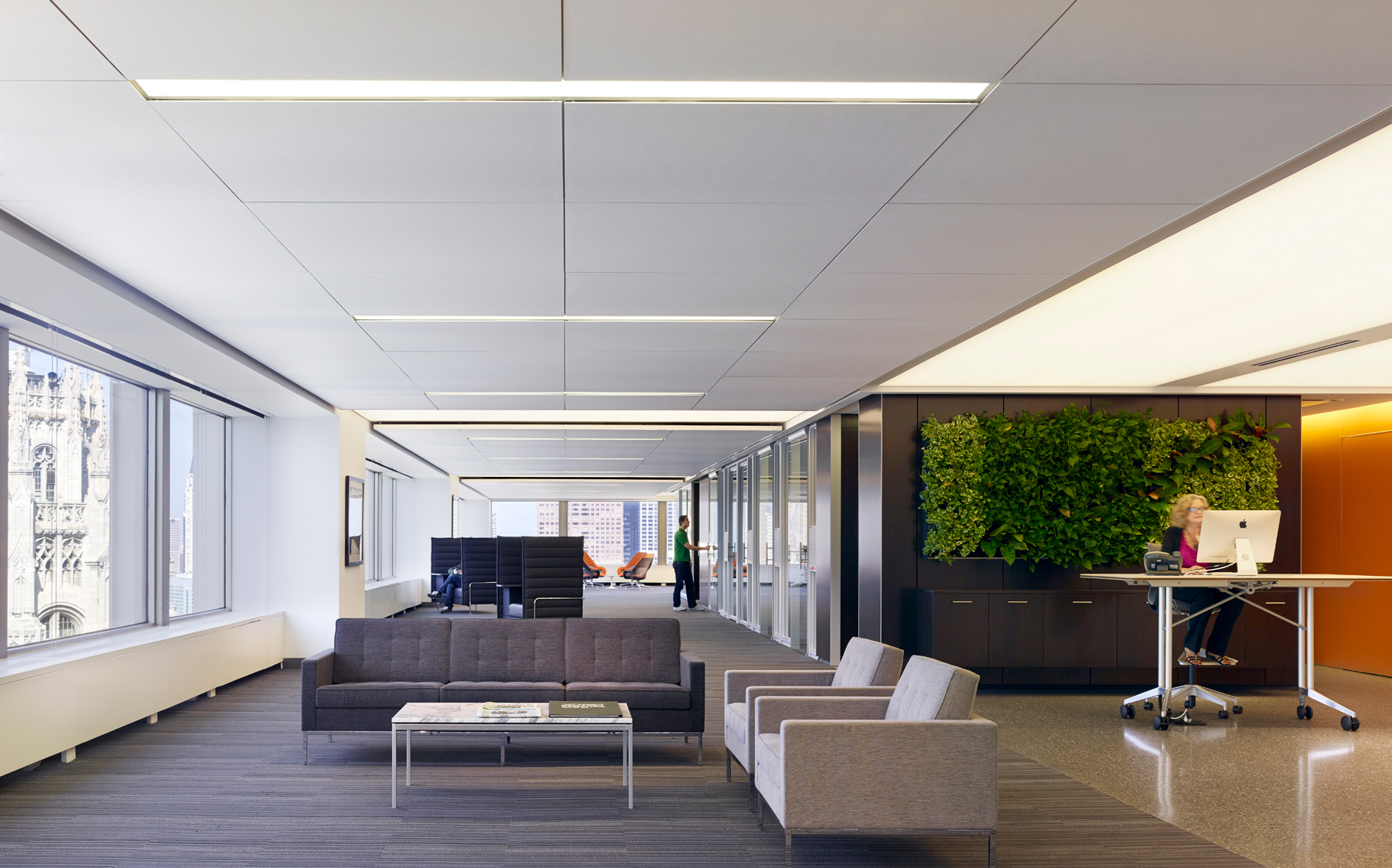 The core of the building is wrapped in an identity-reinforcing orange glass that marks the company's presence from the moment one steps off the elevator. A mix of open office, informal seating areas, and glass-enclosed conference spaces provide pragmatic and flexible collaboration options with plenty of room to grow. Functional business lounge furniture was selected and configured to create distinct zones dedicated to working, informal gathering, thinking, and leisure.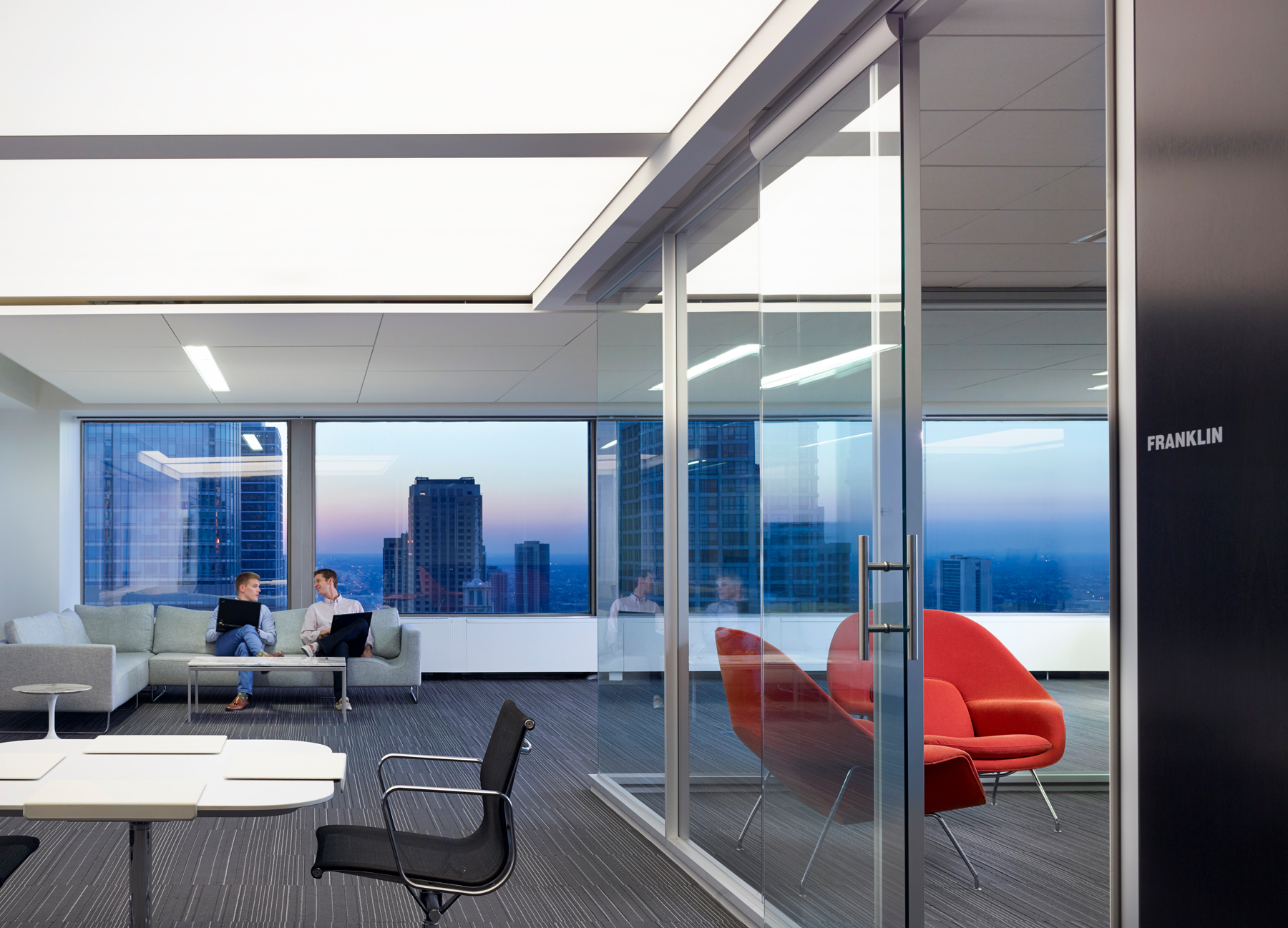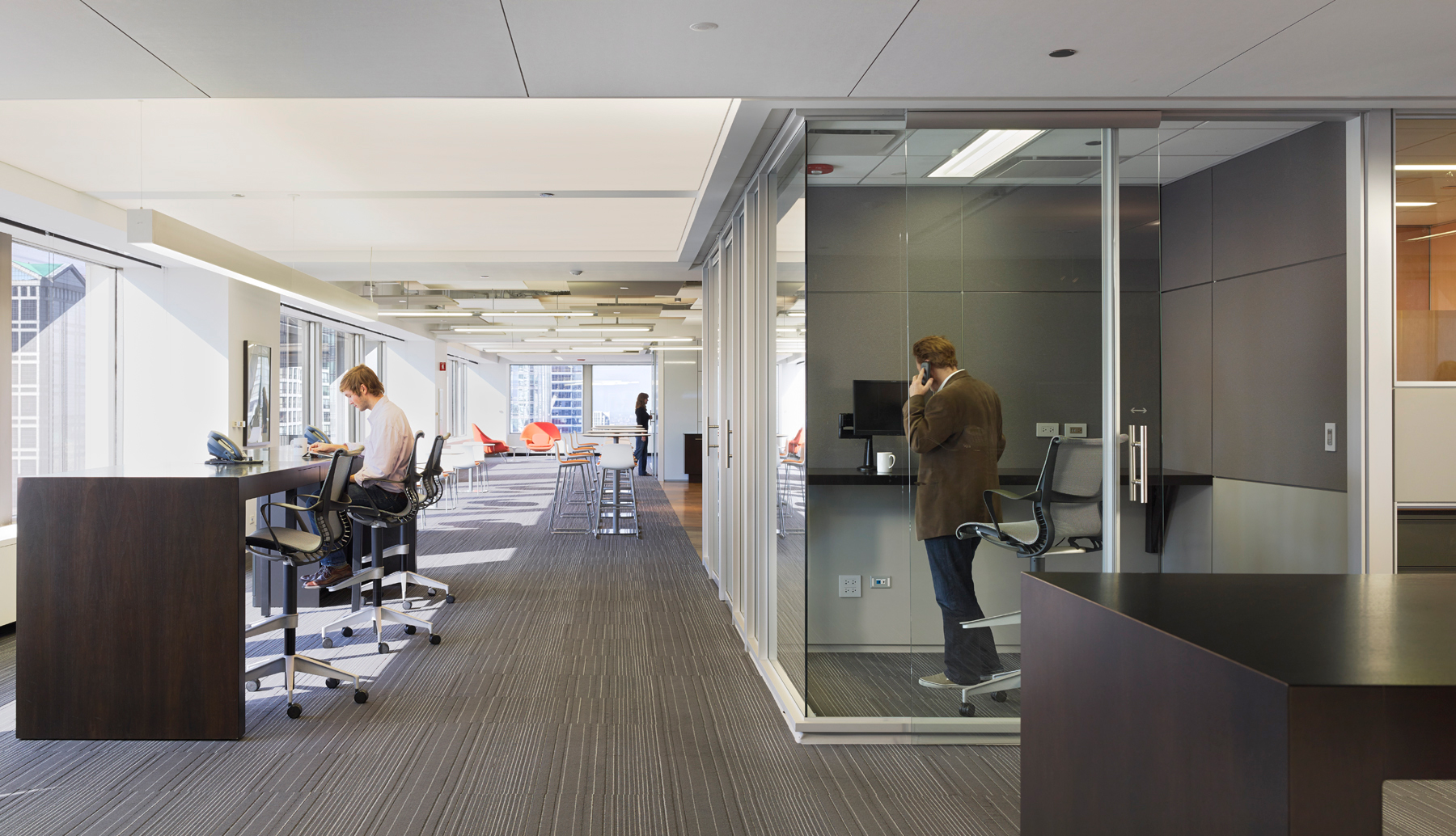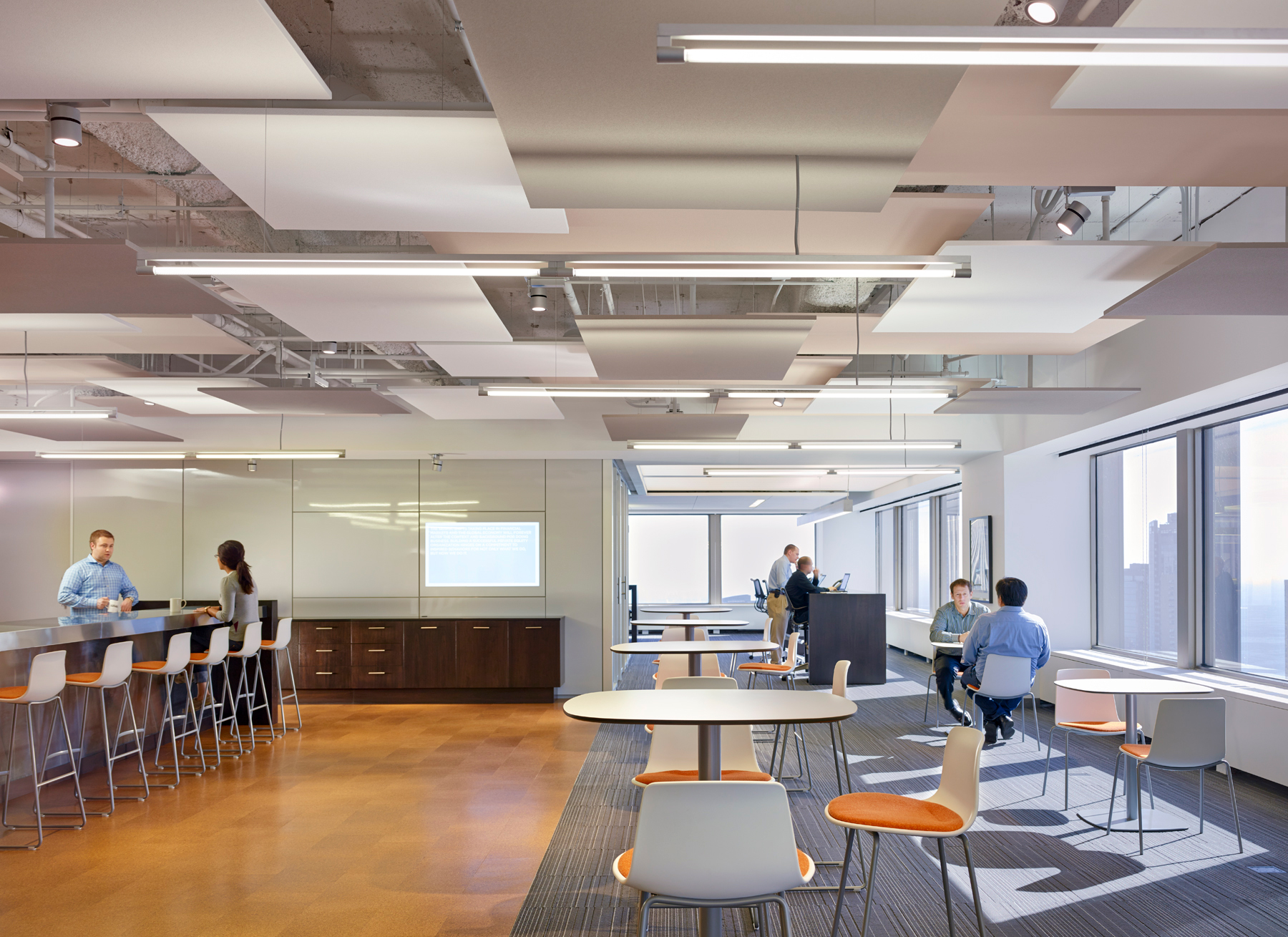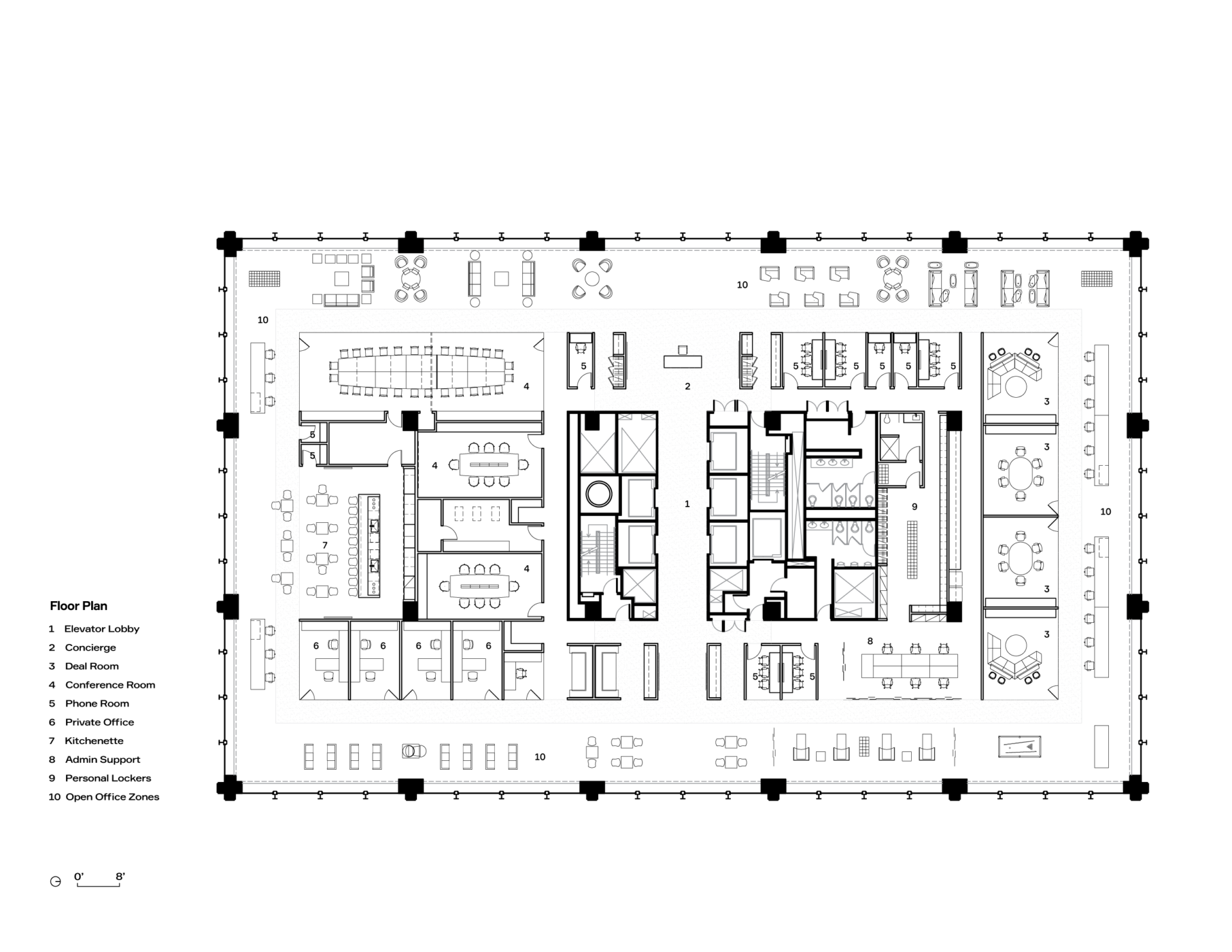 Custom, dark walnut desks line two sides of the perimeter and offer temporary and flexible work areas for employees and guests. The entire office is wired to support the use of portable technology and high-tech audio and visual stations. A pantry provides space for informal meetings and office events. LCD panels embedded in the white glass marker board walls scroll a constant program of office information and updates. Cork tile flooring adds warmth and balance to the functional stainless steel utility areas.