180 North Ada
Chicago, IL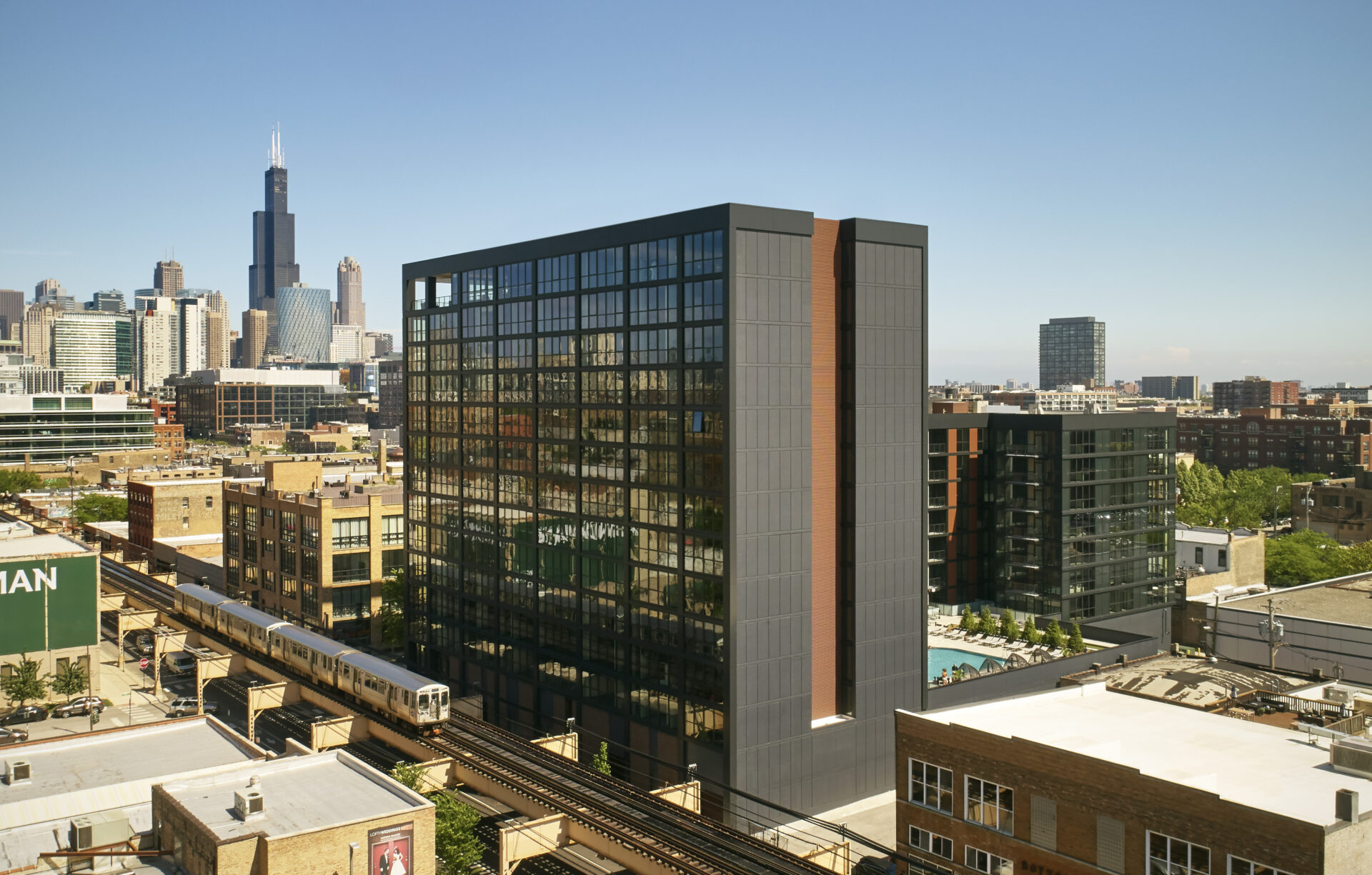 The 180 North Ada building is a contemporary reinterpretation of Chicago exposed structural frame construction. Located in the city's growing West Loop neighborhood, the design acknowledges the area's traditional industrial architecture, while providing the amenities expected of a new residential development.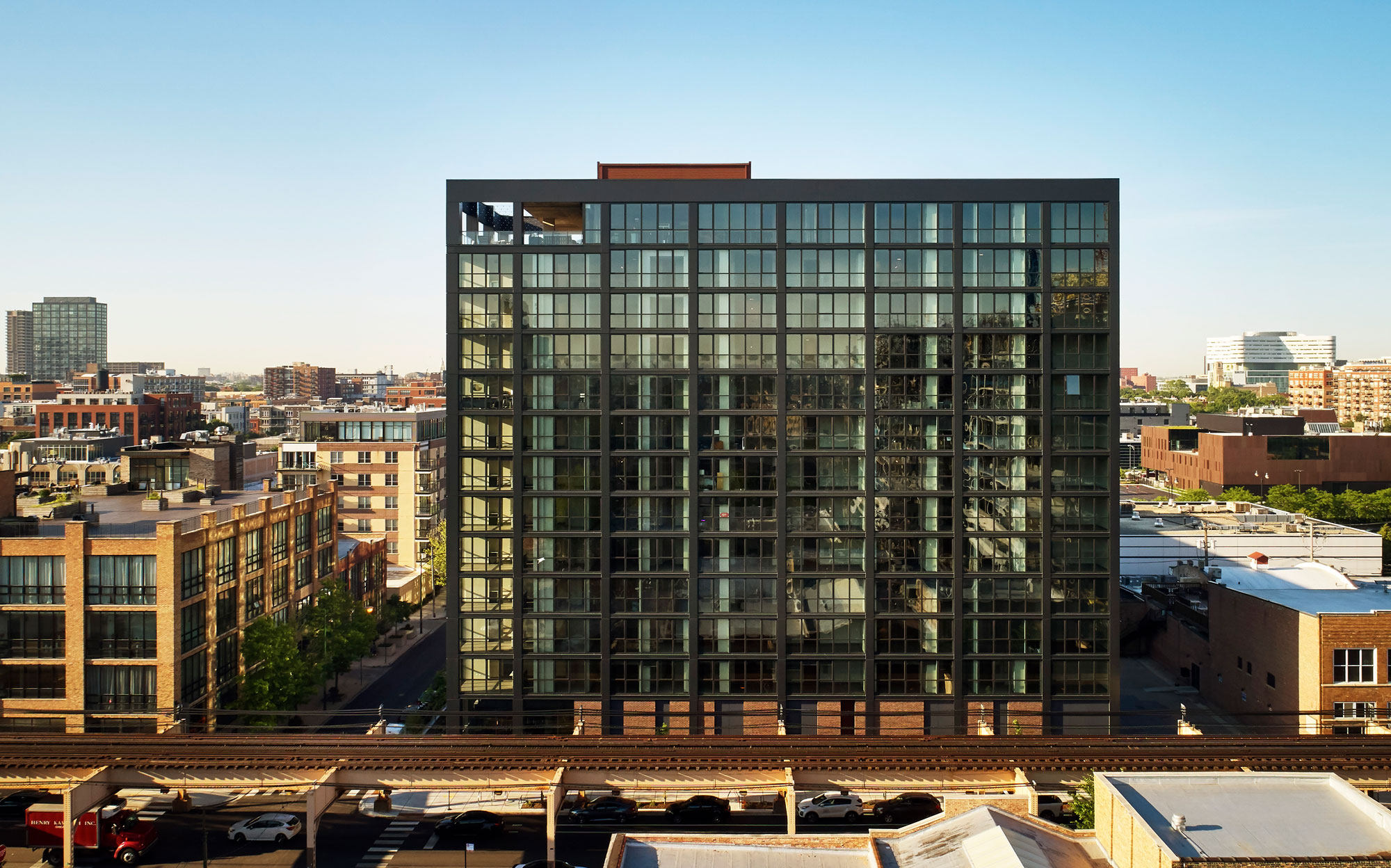 The L-shaped configuration acknowledges the different scales of streetscape—a 13-story tower facing Lake Street and 8-story structure along Ada. The structural fame of the tower evokes Mies van der Rohe's celebrated designs of the mid-20th century. While the lower portion of the building relates to late-19th-century industrial structures found throughout the West Loop.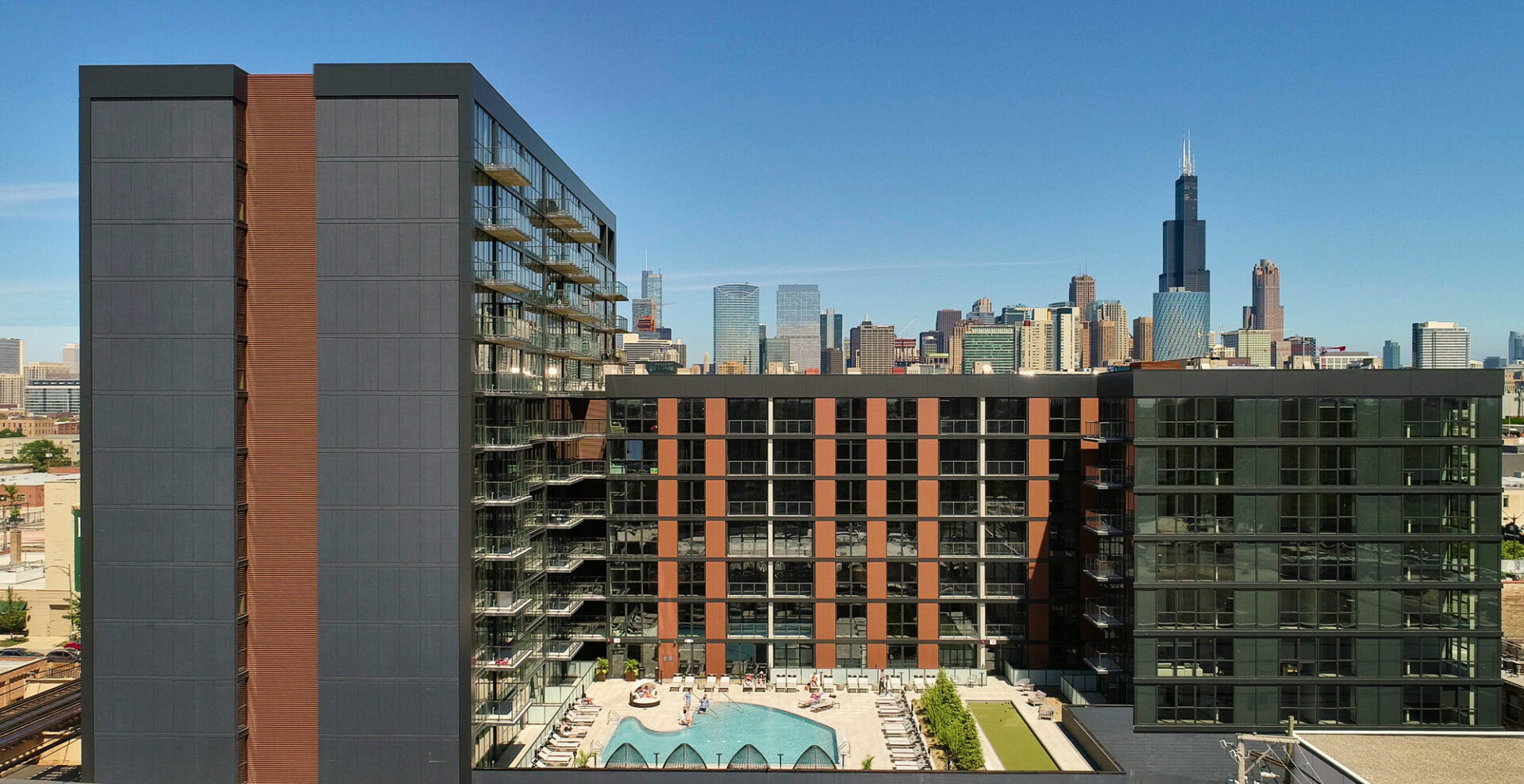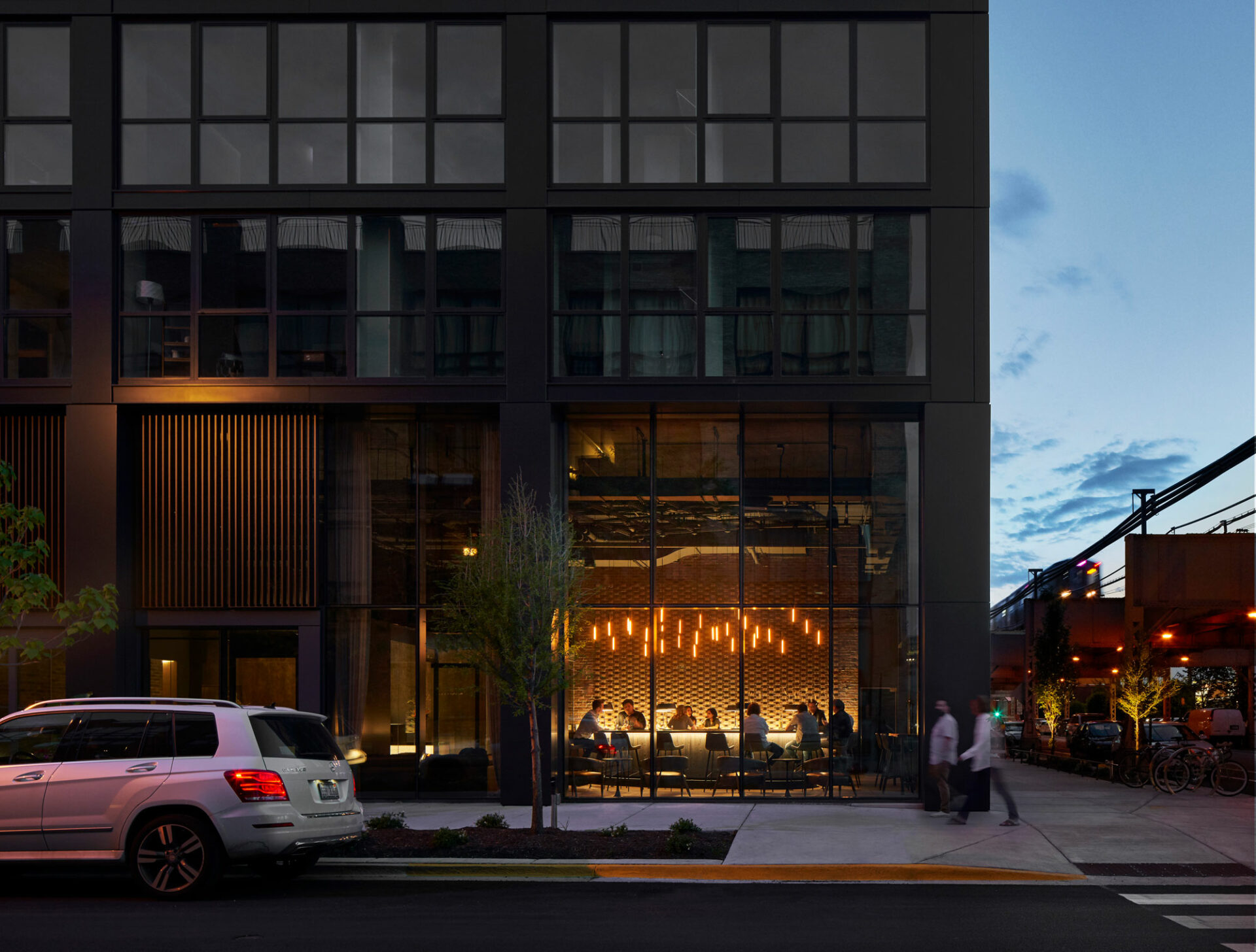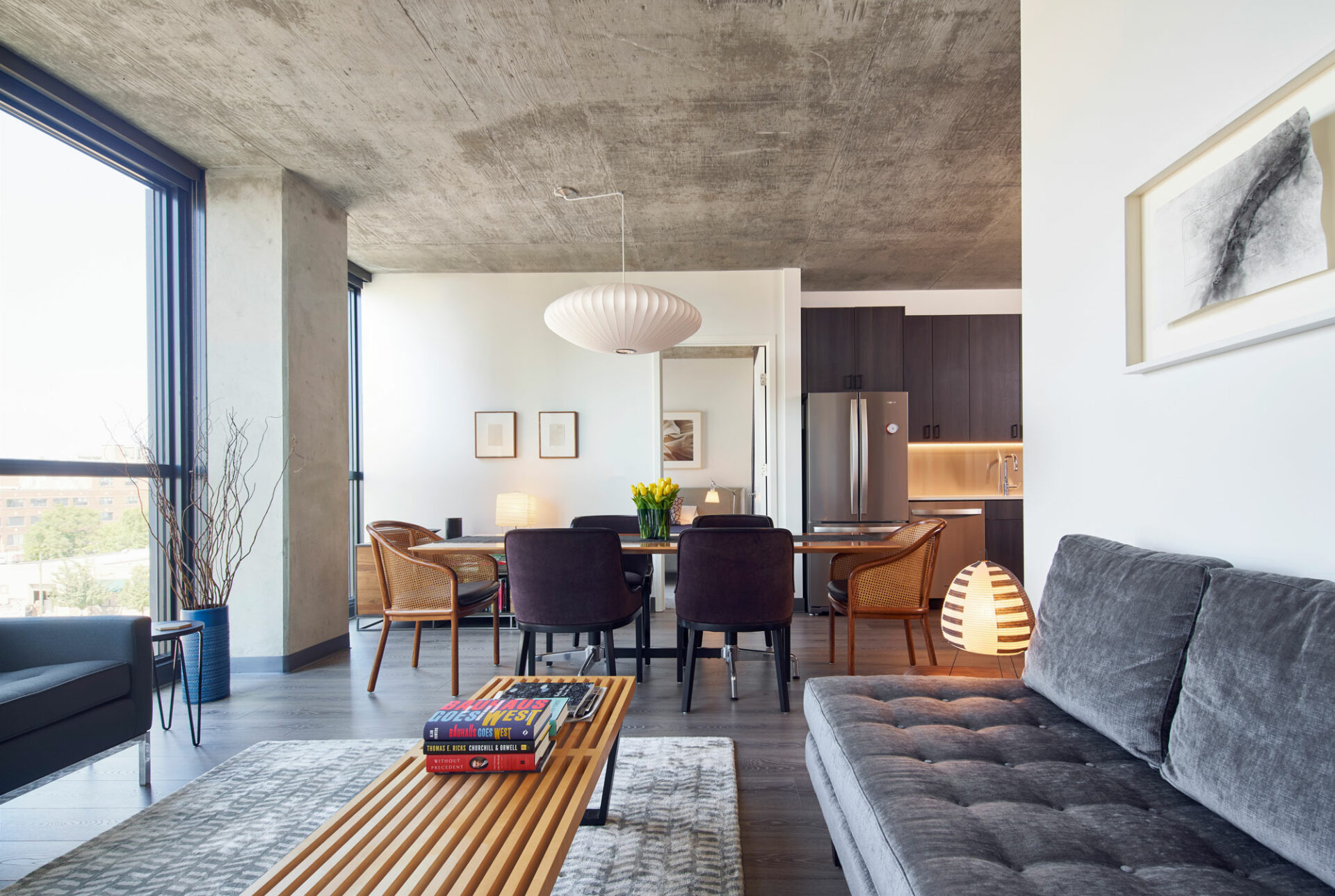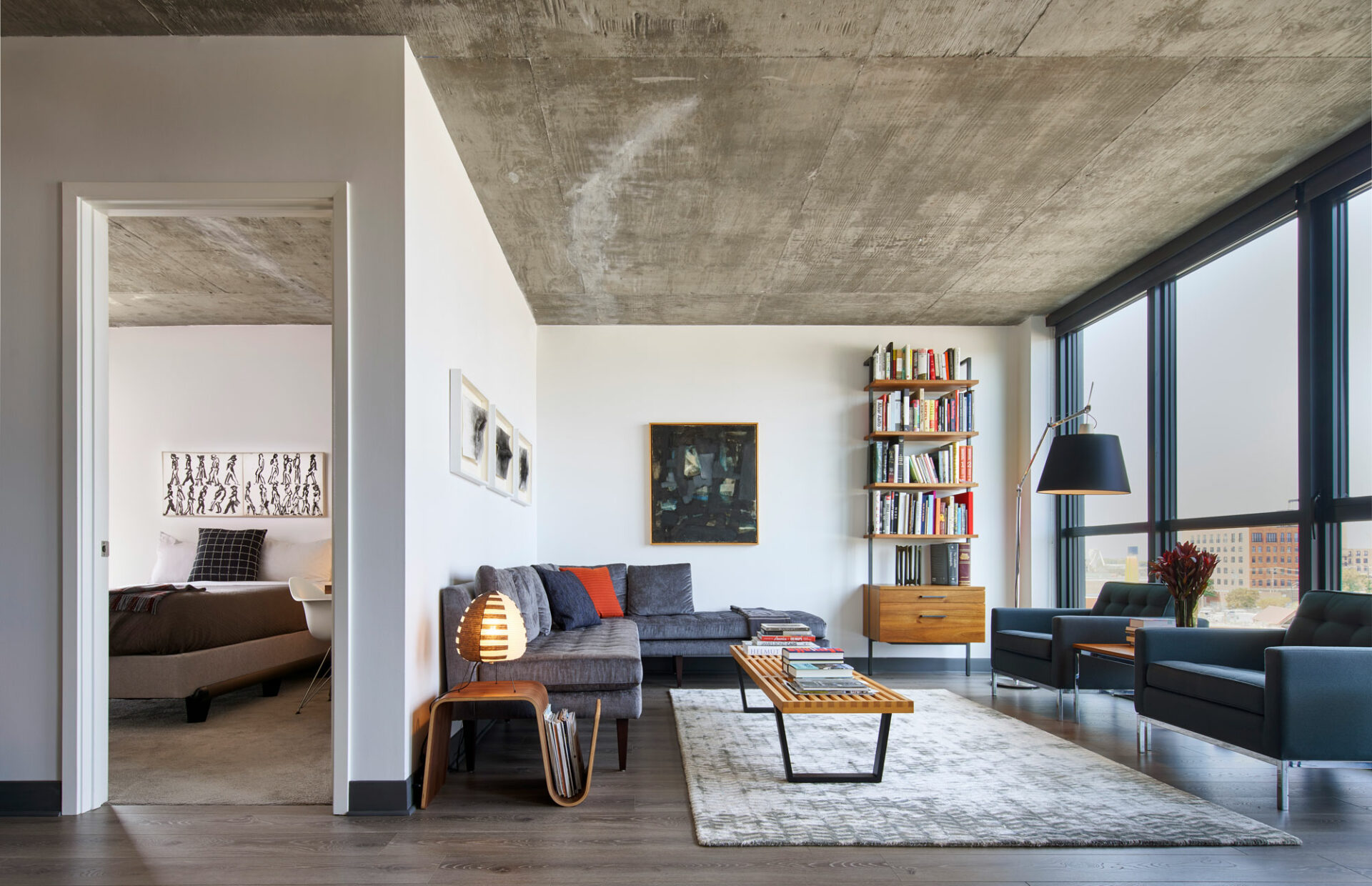 Apartment configurations range from studios to three-bedroom units, providing options for potential residents and encouraging community through a variety of family sizes within a single building. Resident amenities include a pool, fitness center, bar, lounge, kitchen, private dining room, and an outdoor terrace. The transit-oriented-development provides a variety of public transit options within steps of the building's front door.