BARDAVID
Chicago, IL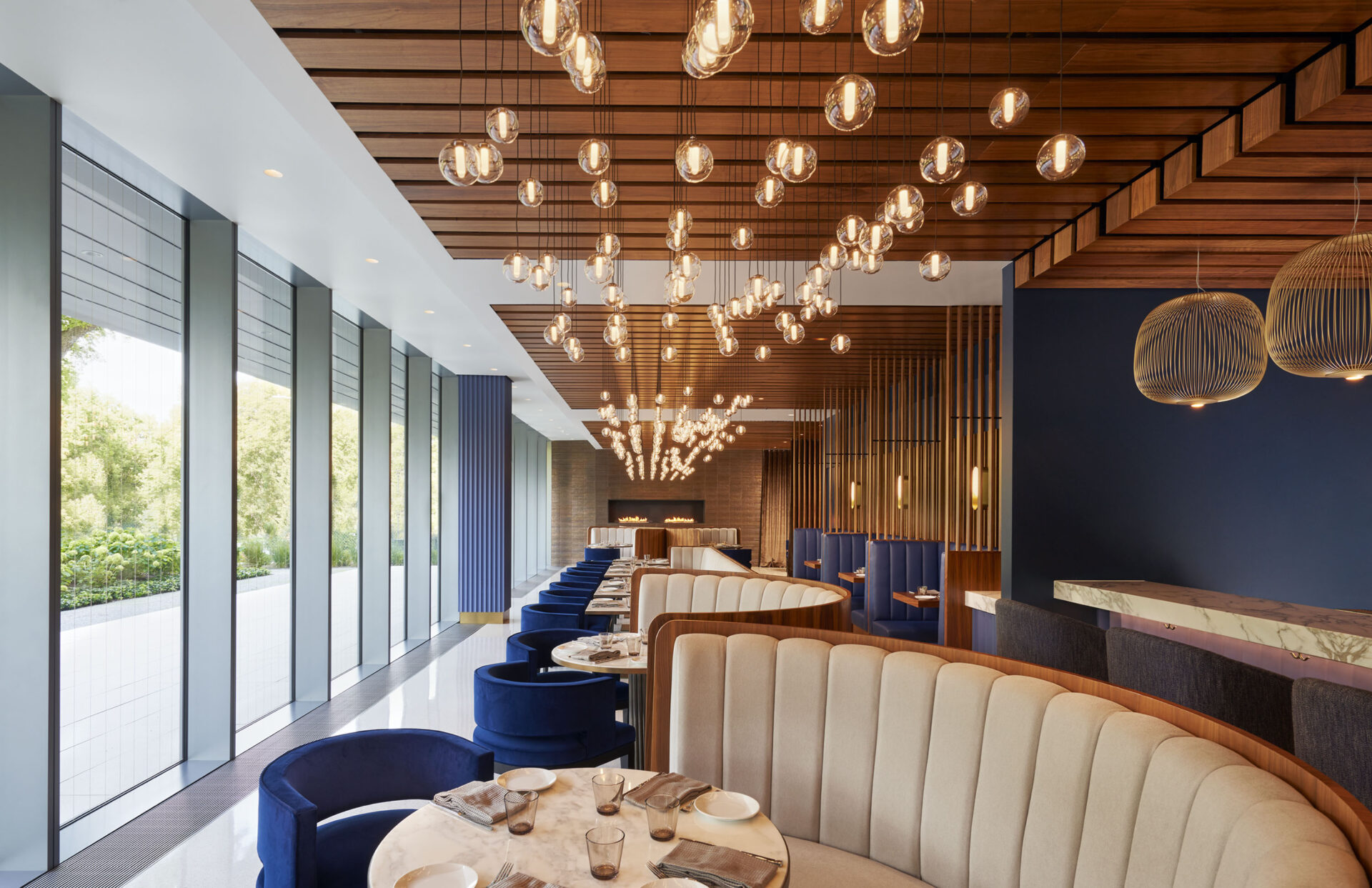 BARDAVID is an upscale wine bar and restaurant located on the ground level of the David Rubenstein Forum. But more than just a dining experience, BARDAVID is a place of reprieve both for those meeting inside the Forum as well as for the local community.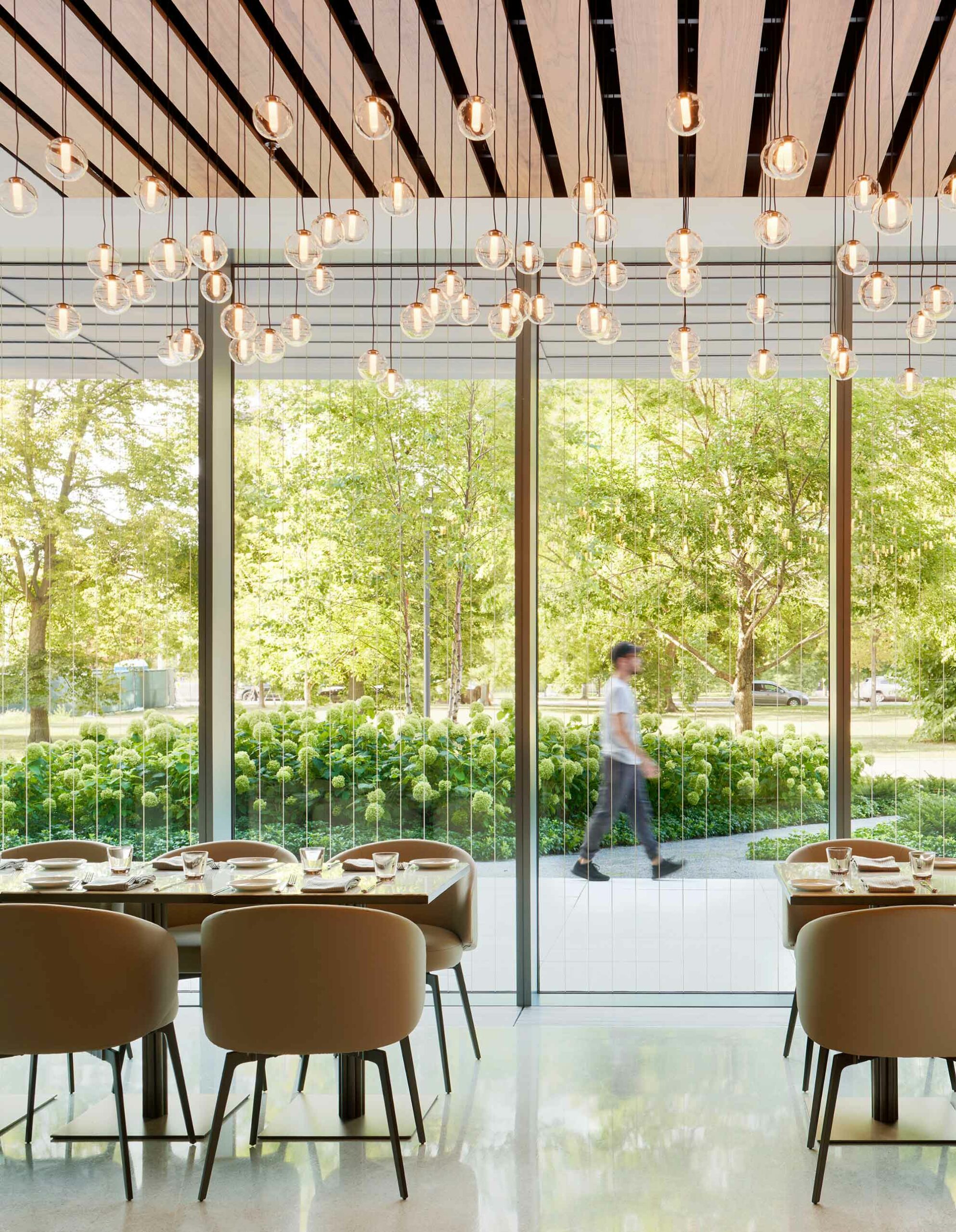 The focal point of the design is the cloud of ceiling lights that threads through the slatted wood ceiling delineating the restaurant's three main seating sections. This mathematically complex installation used a parametric script to define the density and heights of the lights for maximum visual impact, while responding to the spaces' other design elements.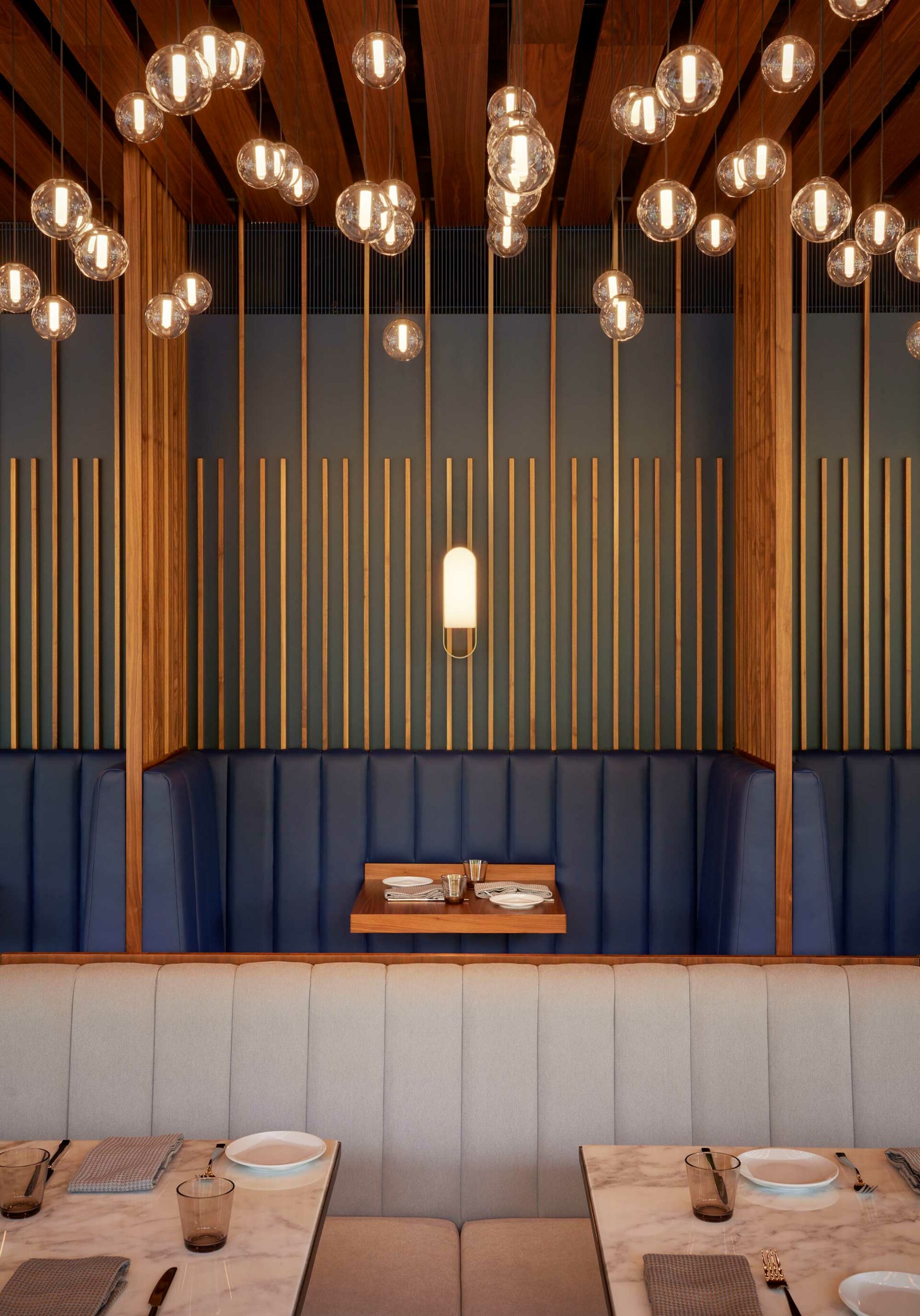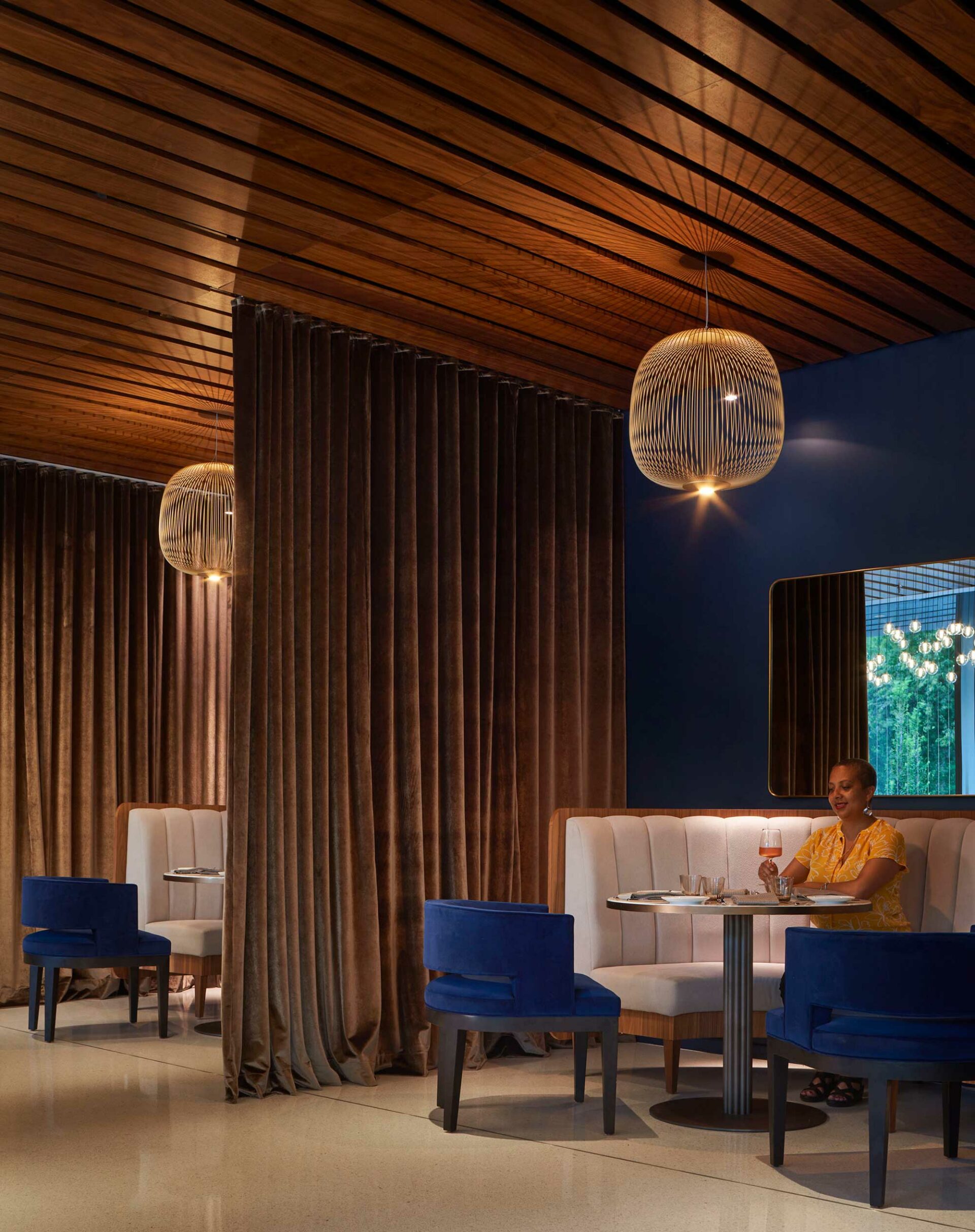 The cloud of lights, shelves, screens, drapes and other vertical elements carefully thread through ceiling plane to counter the reality of the compressed height and long floor plan. By dividing the space into three main sections, the bar is able to accommodate multiple formal and informal uses. A flexible and open front area can accommodate various seating configurations, a middle zone is defined by two types of banquettes for more intimate dining, and a back area, close to the fireplace, can be closed off with heavy drapes for a private dining experience.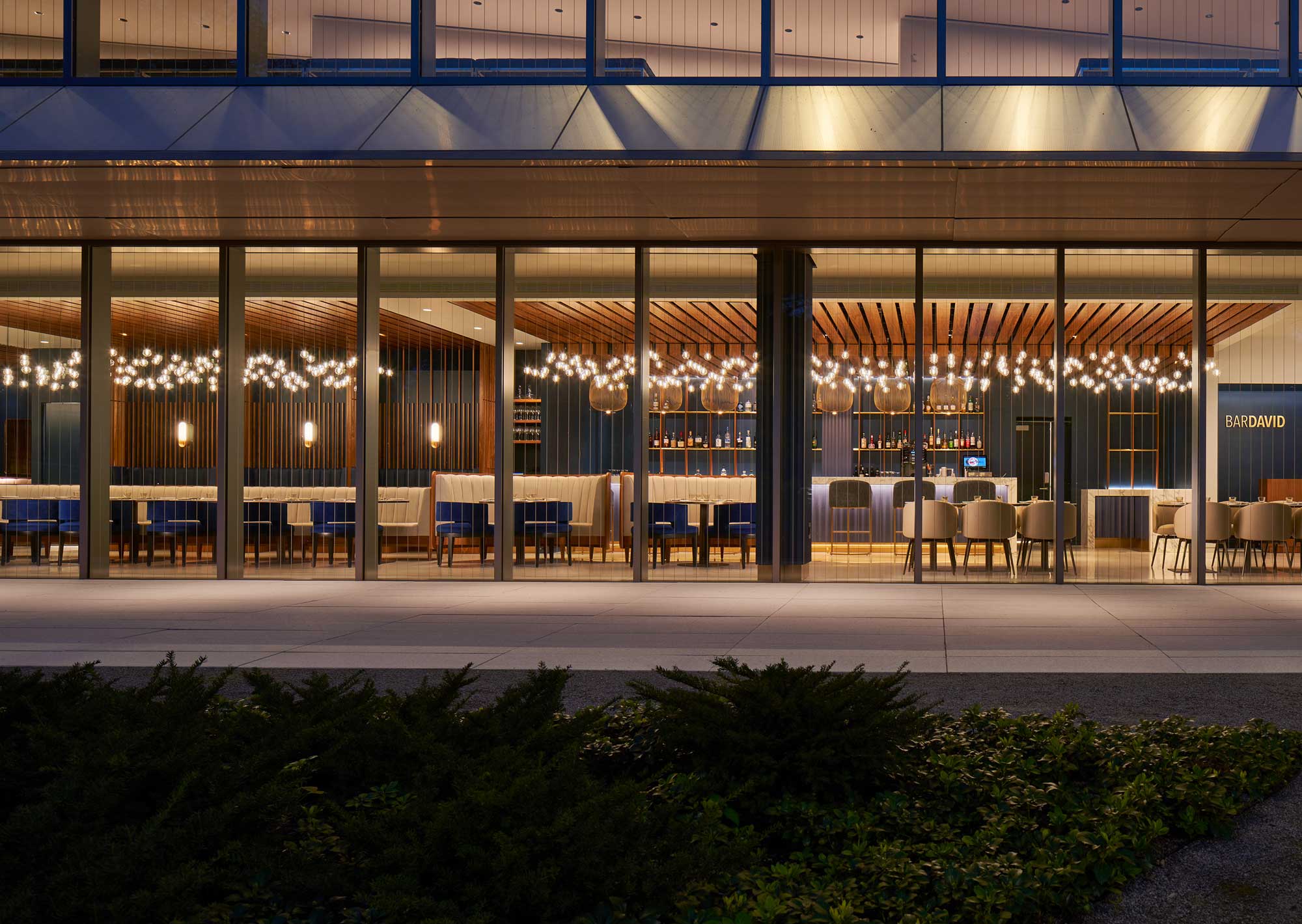 The simple, rich and natural material palette provides a sense of warmth within the context of this contemporary building. The entire wall facing the glass façade is treated as a feature—painted a deep indigo that compliments the warm walnut detailing and brass accents throughout the space. The bar features a classic marble countertop with a series of pendant lights radiating soft shadows that reinforce the striation throughout the space.