Blue Office
Chicago, IL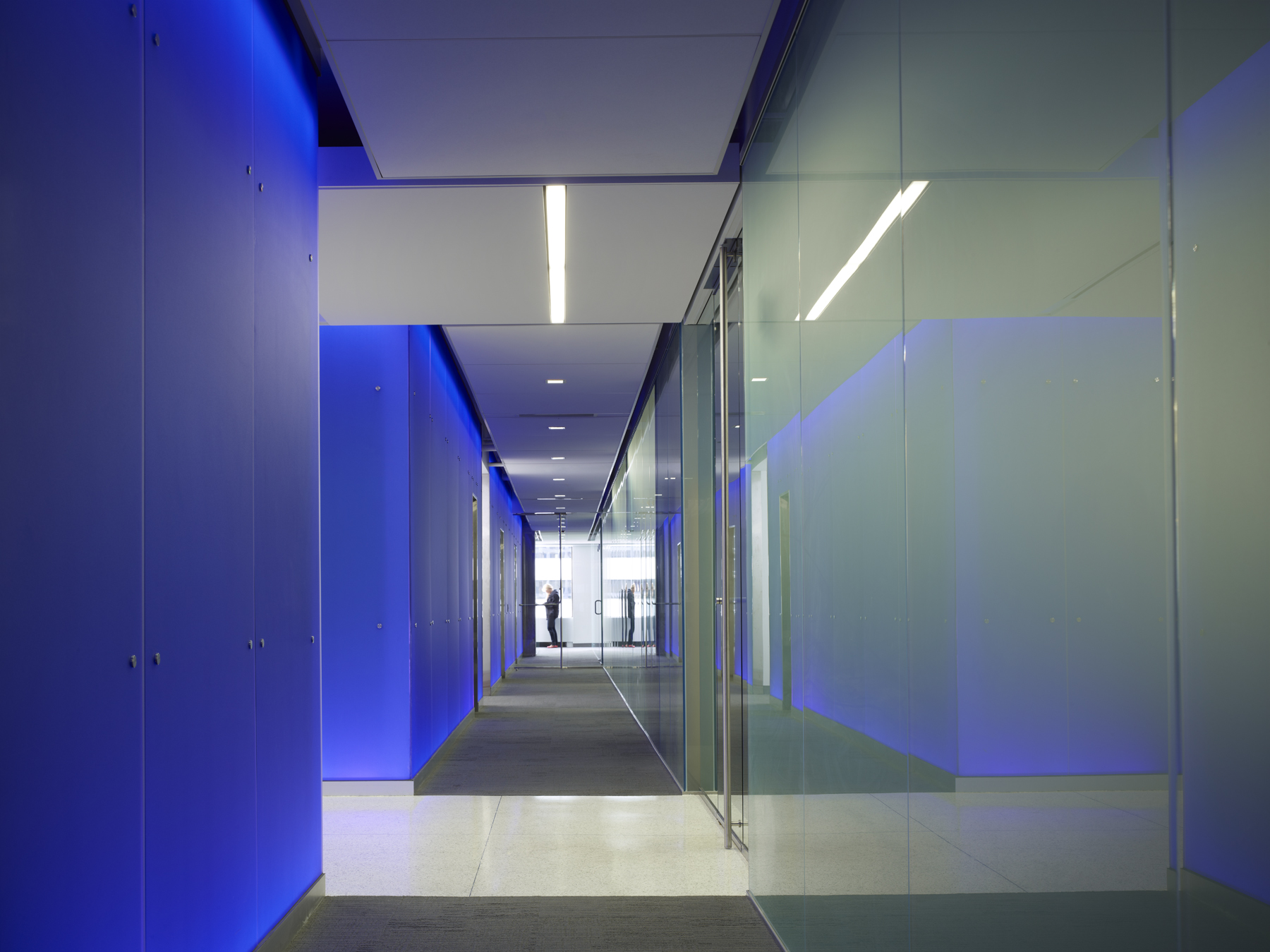 The challenge of Blue Office was at once to divide the 18,000-square-foot floor plate into distinct zones, while also unifying the space into a cohesive whole.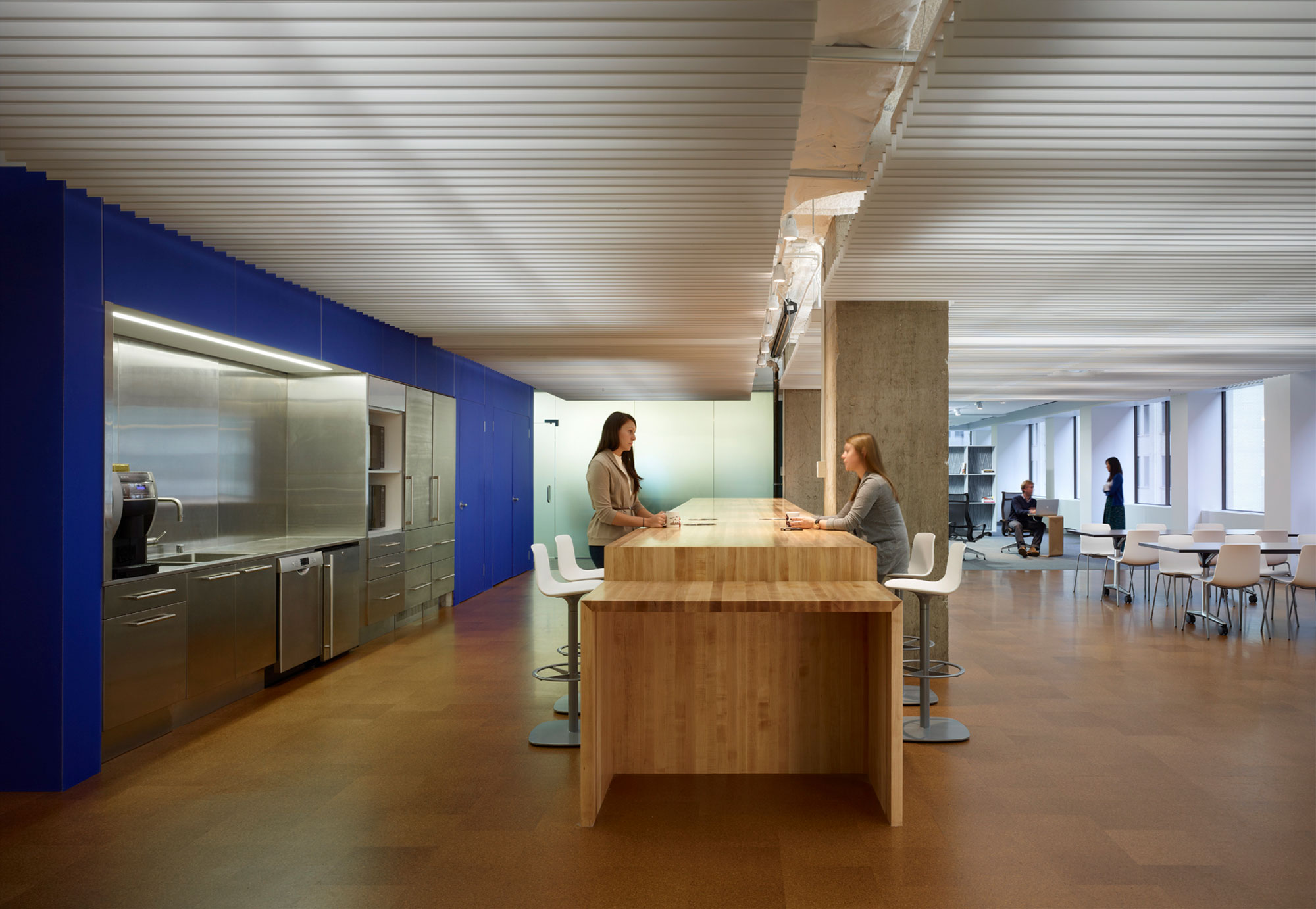 Unification of space was created both materially and visually. The central core and hub of the office was defined by clear and frosted glass partitions highlighted by a rich blue elevator core of backlit acrylic panels visible from every space in the office.
In contrast to the smooth glowing walls, an interior windowless wall was activated by a 150-foot-long undulating wood surface. This feature wall is constructed from CNC-milled recycled fiberboard fins with subtly varying profiles to create a sense of movement and softness. The simple palette with dramatic effects provides the client with a calm workplace that garners interest without distraction.