Mariposa House
Malibu, CA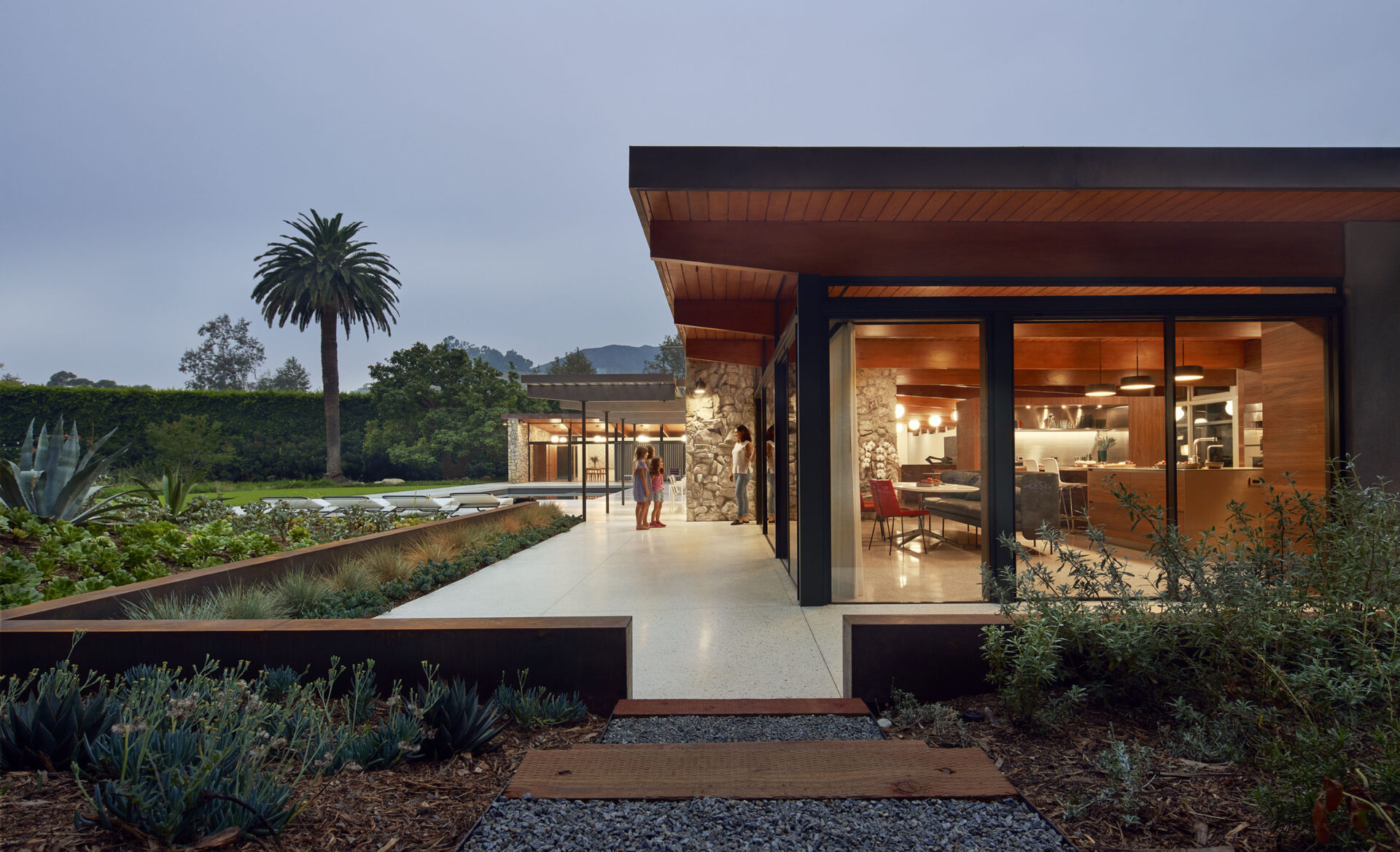 Tucked away in a lush canyon at the base of the Santa Monica mountains, the Mariposa House reinvents living for a modern family of five through a dramatic, yet thoughtful, renovation of a classic mid-century California home.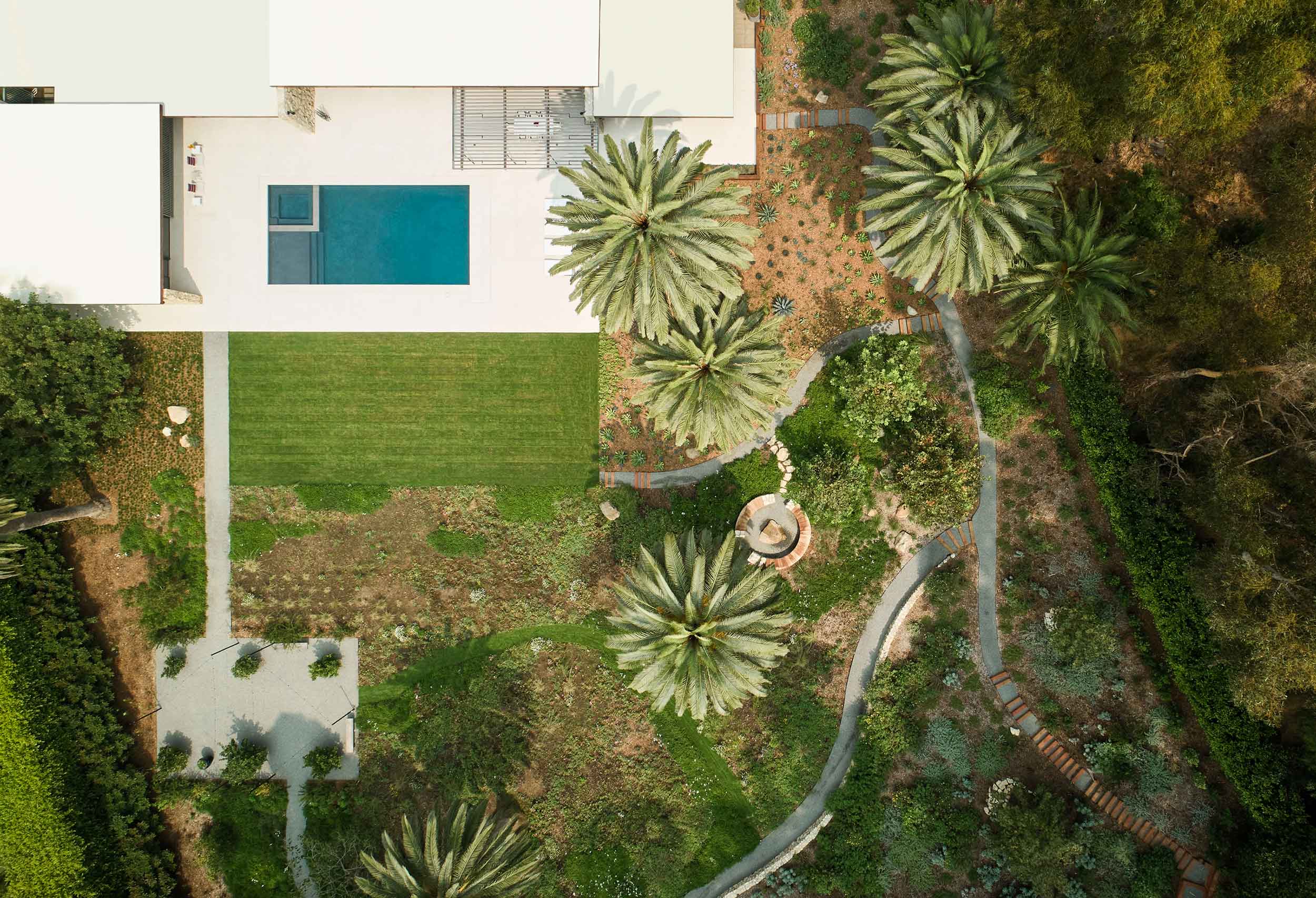 Stripped down to its barest elements, our design brings back much of the home's original mid-1950s spirit, while updating nearly every system and surface to the highest contemporary standards. This includes the integration of an earthquake resistant structural retrofit and energy efficient mechanical systems. Many of the materials used for this project were repurposed stone and wood from the existing structure, in an effort to reduce landfill waste and reduce the need for transportation of new material.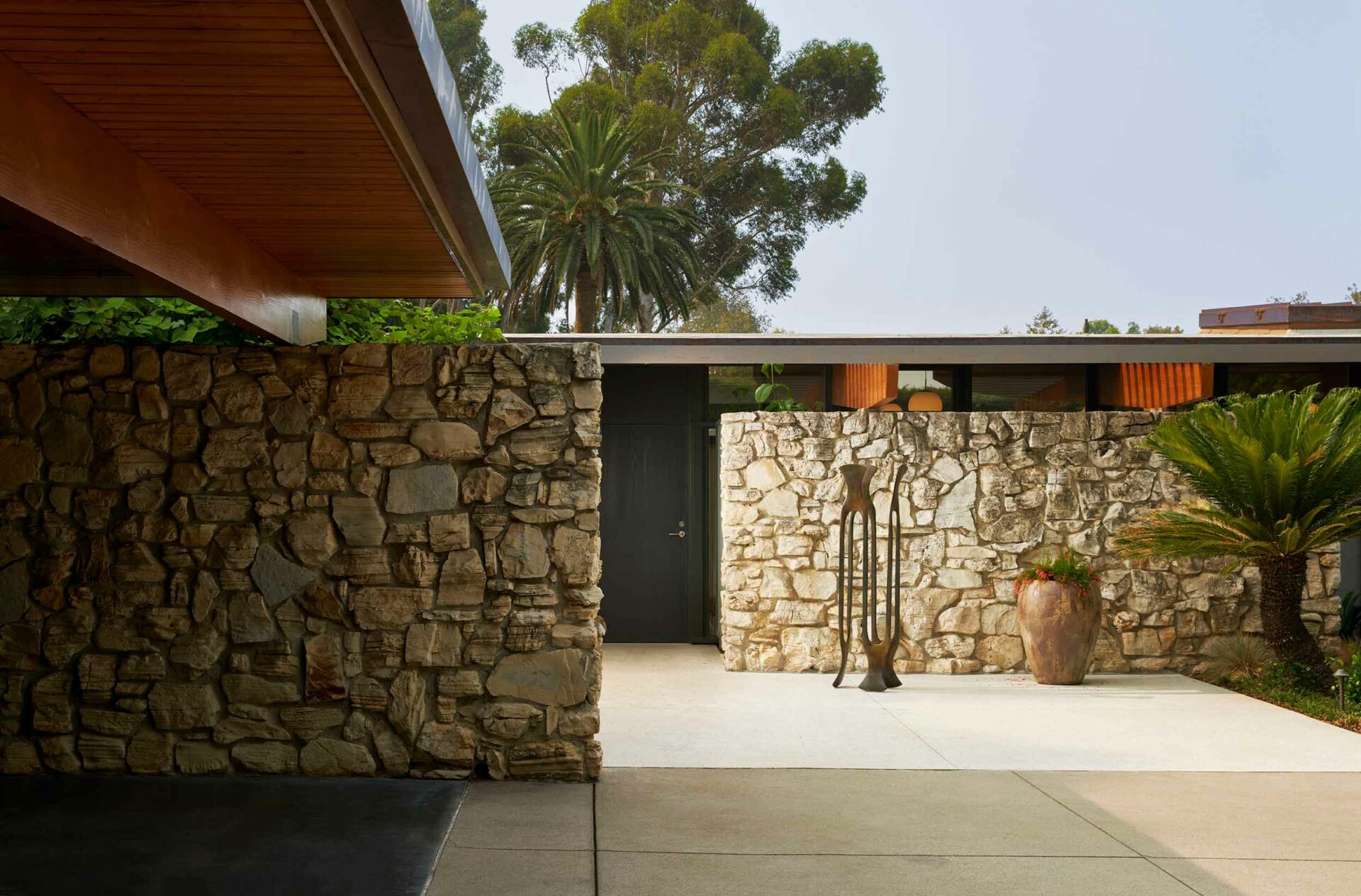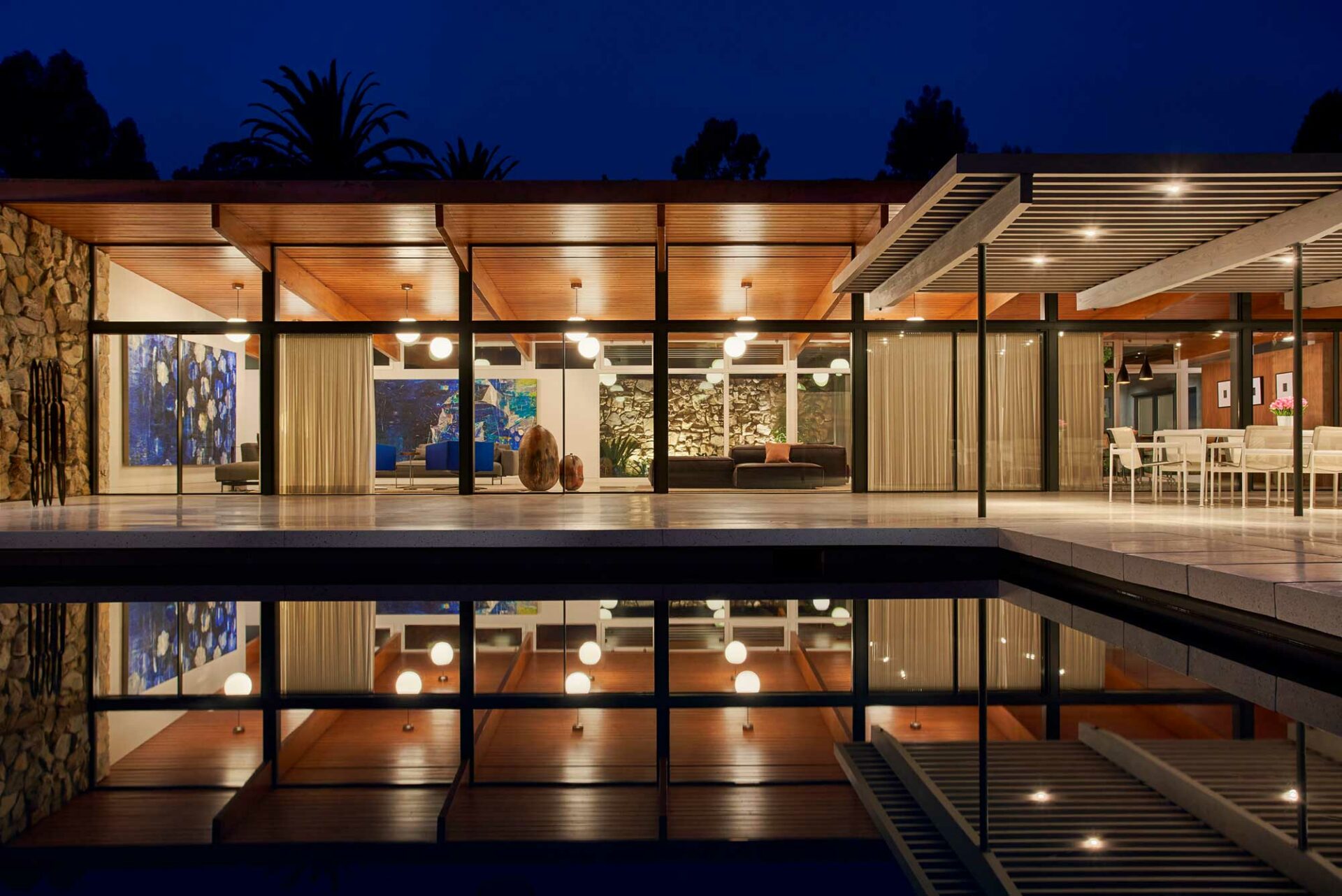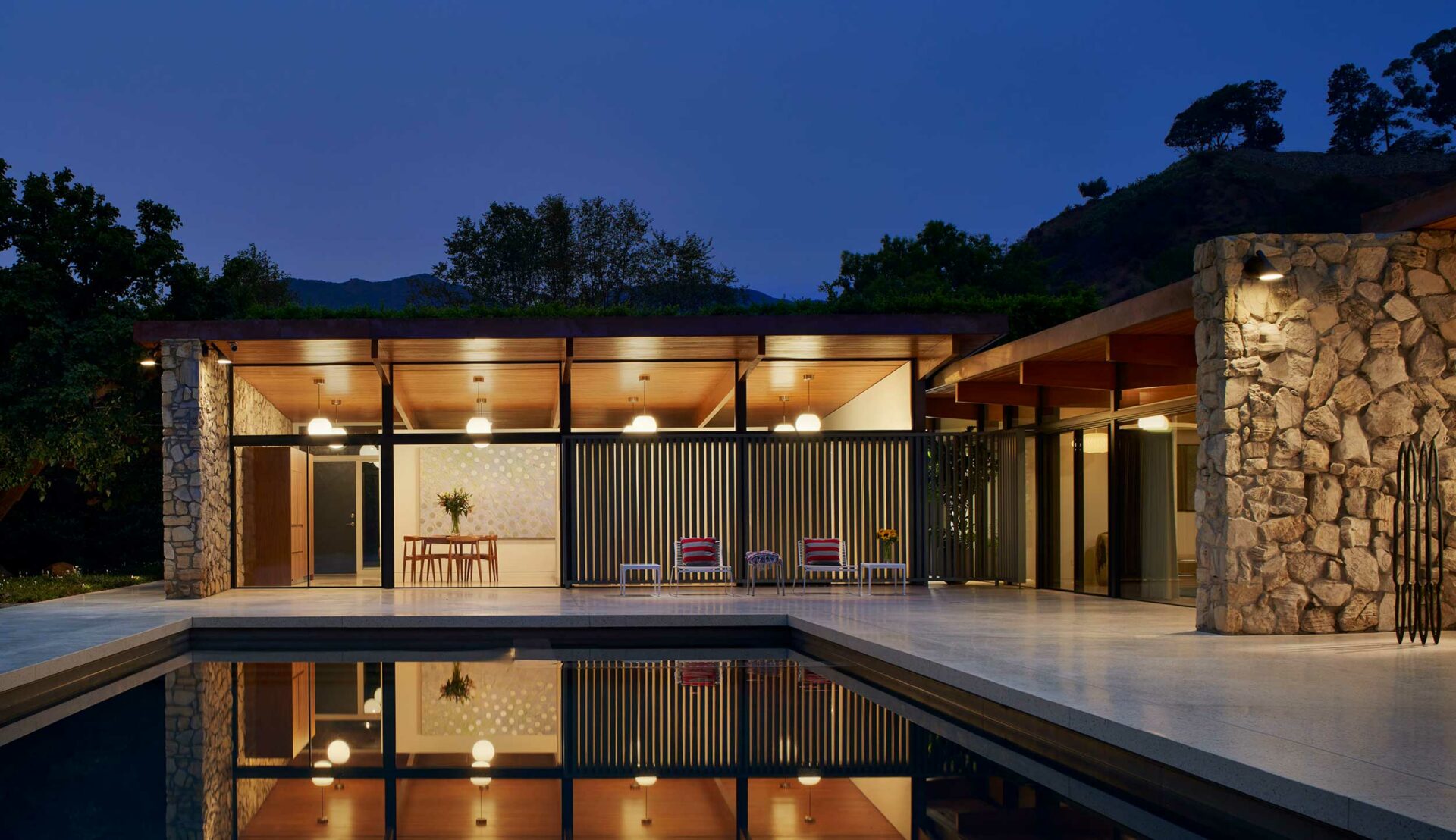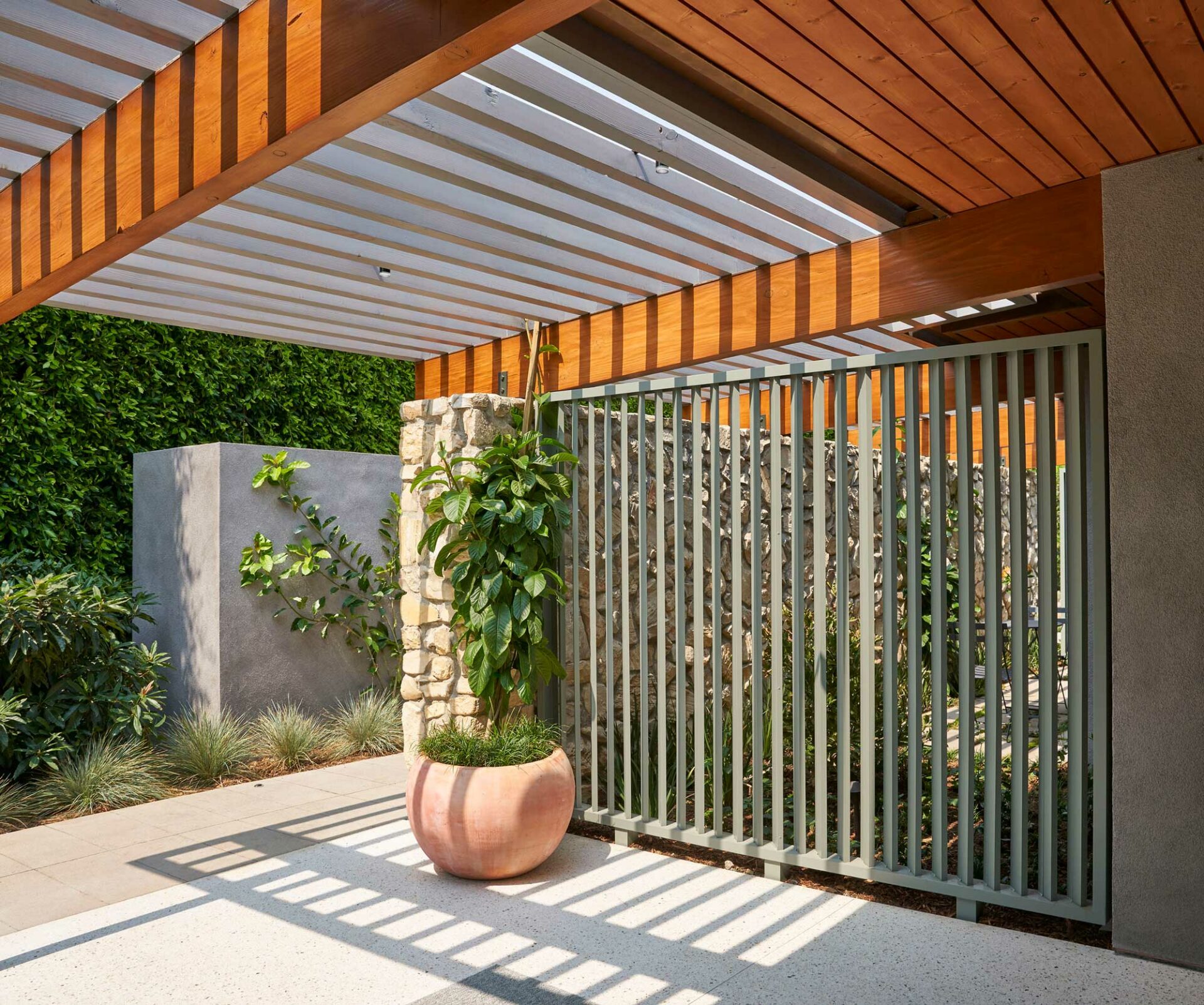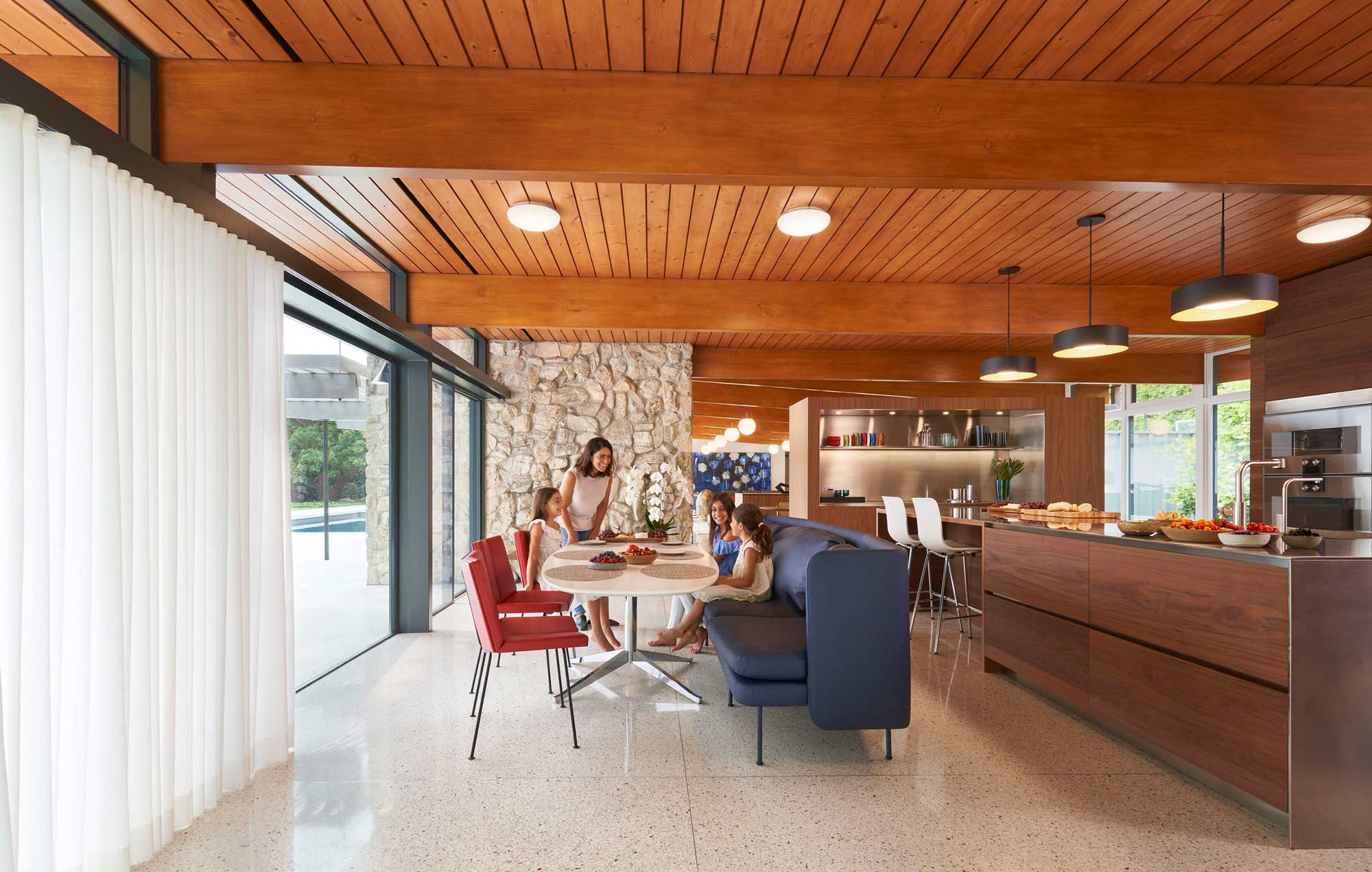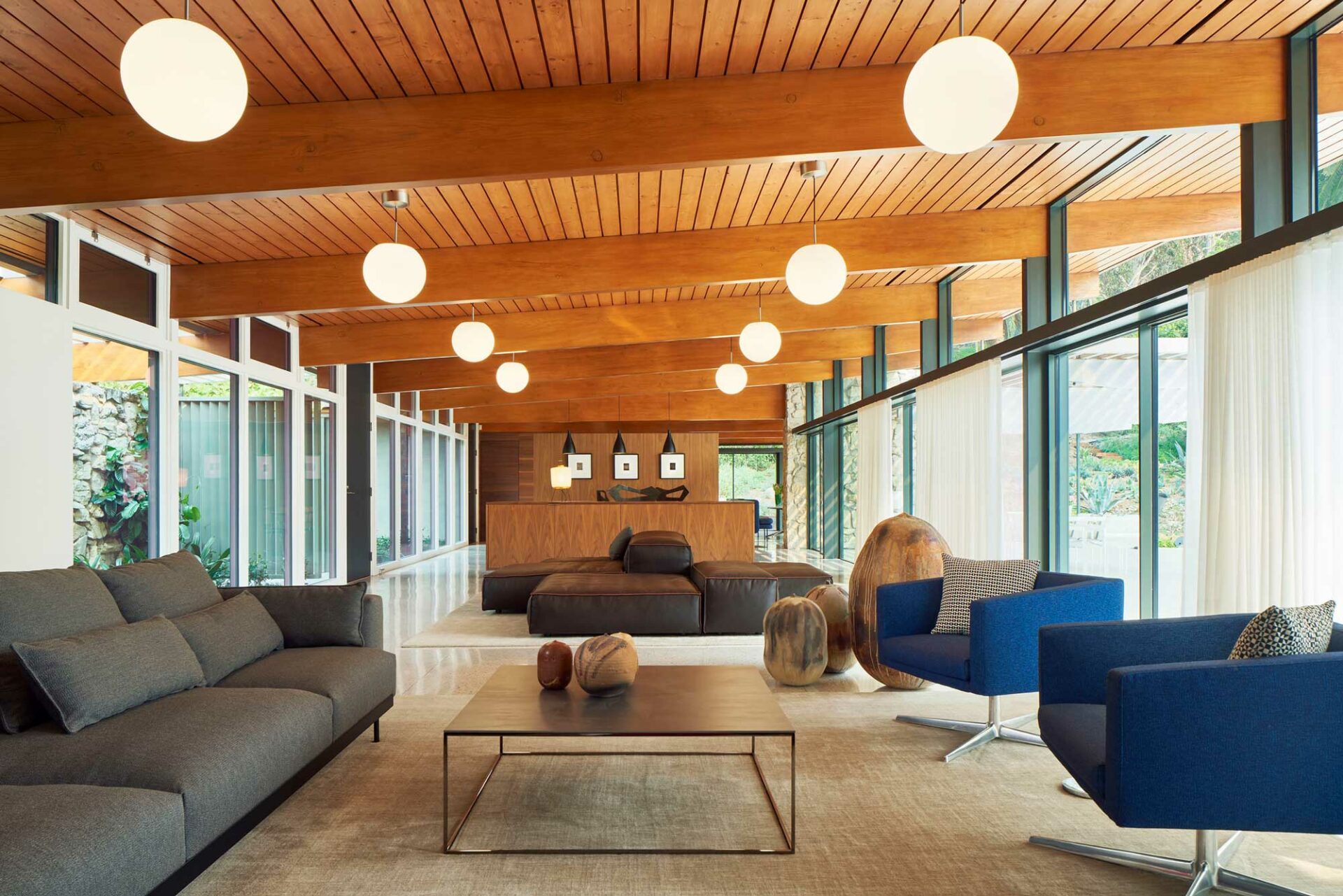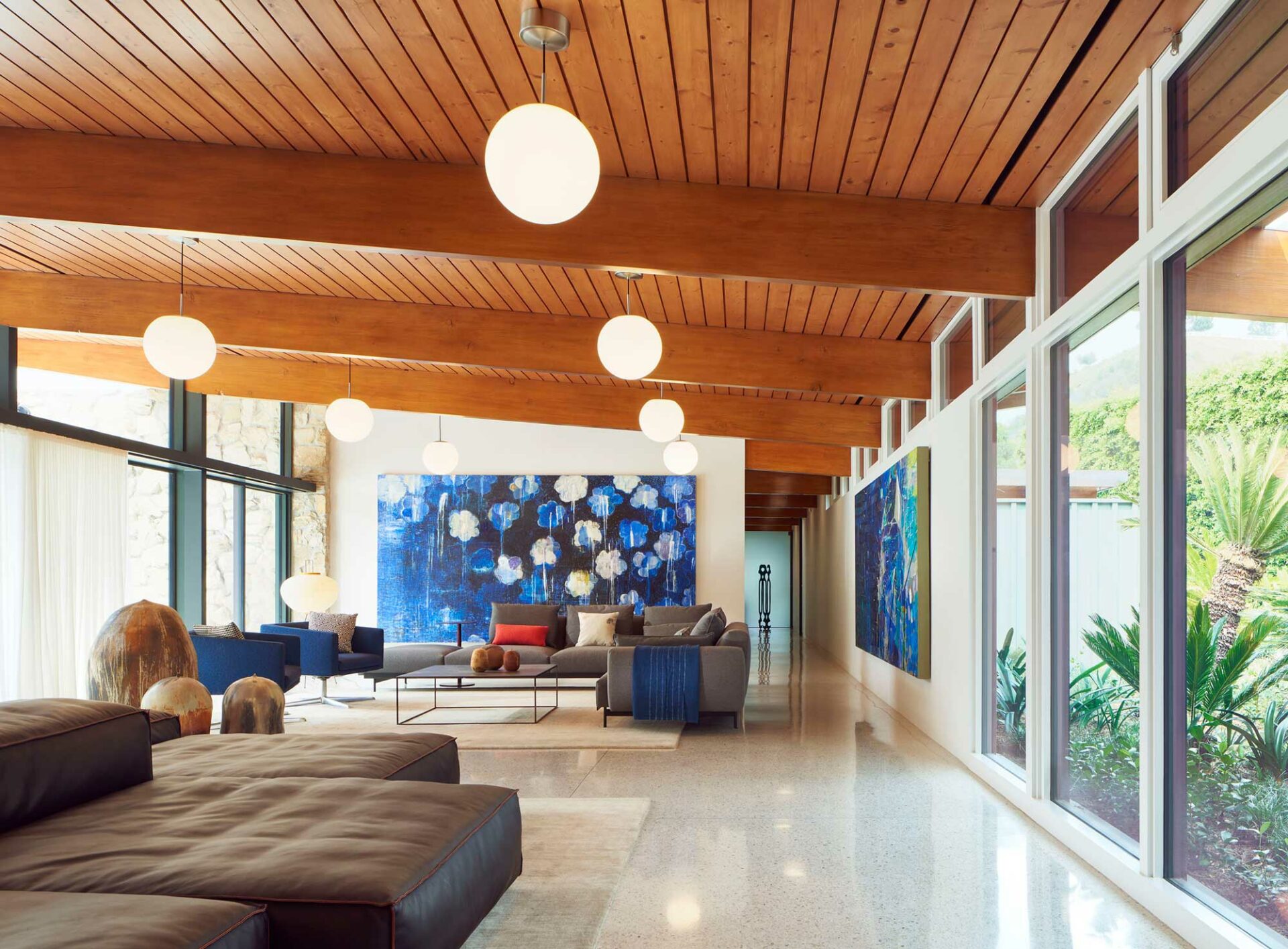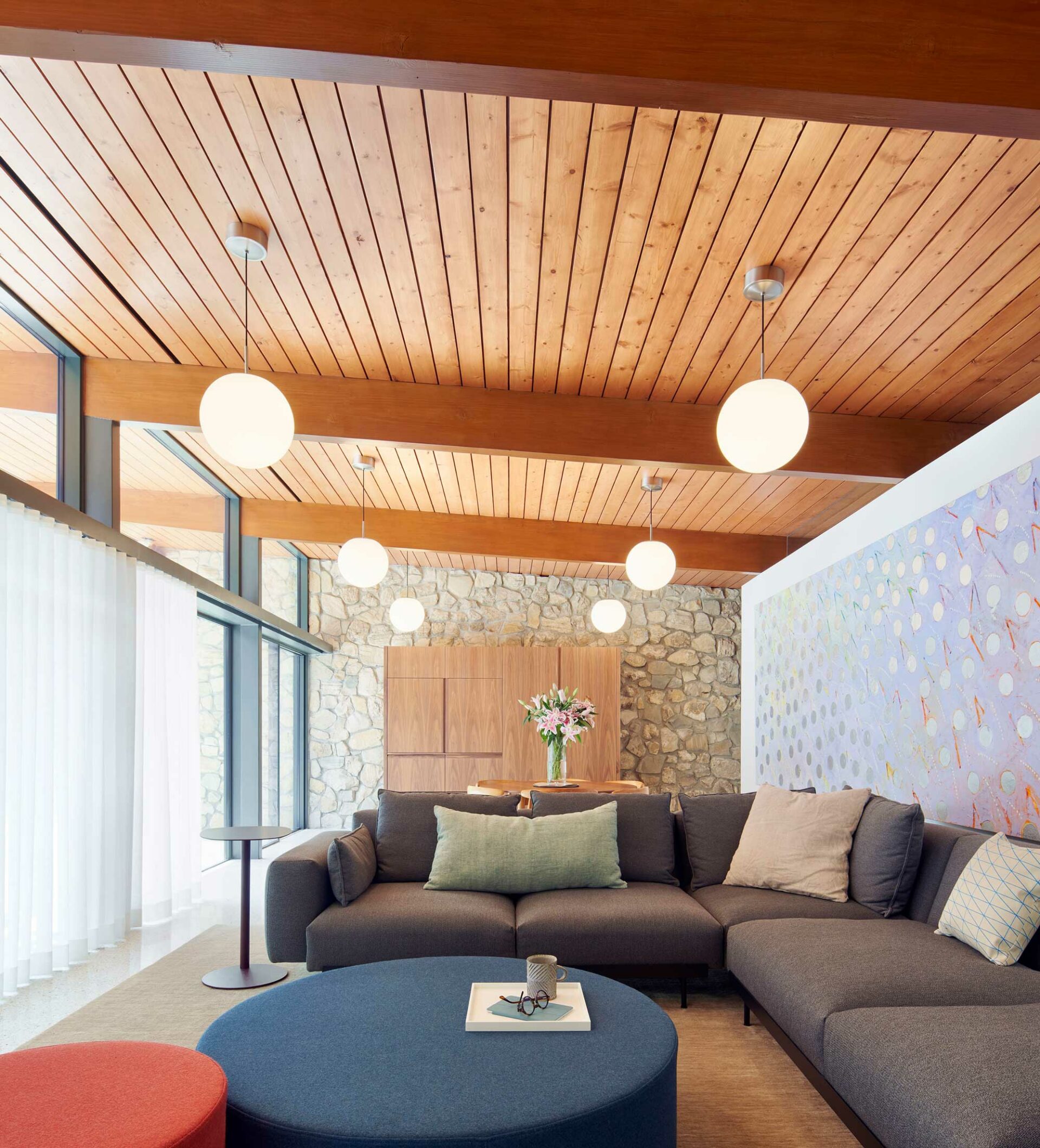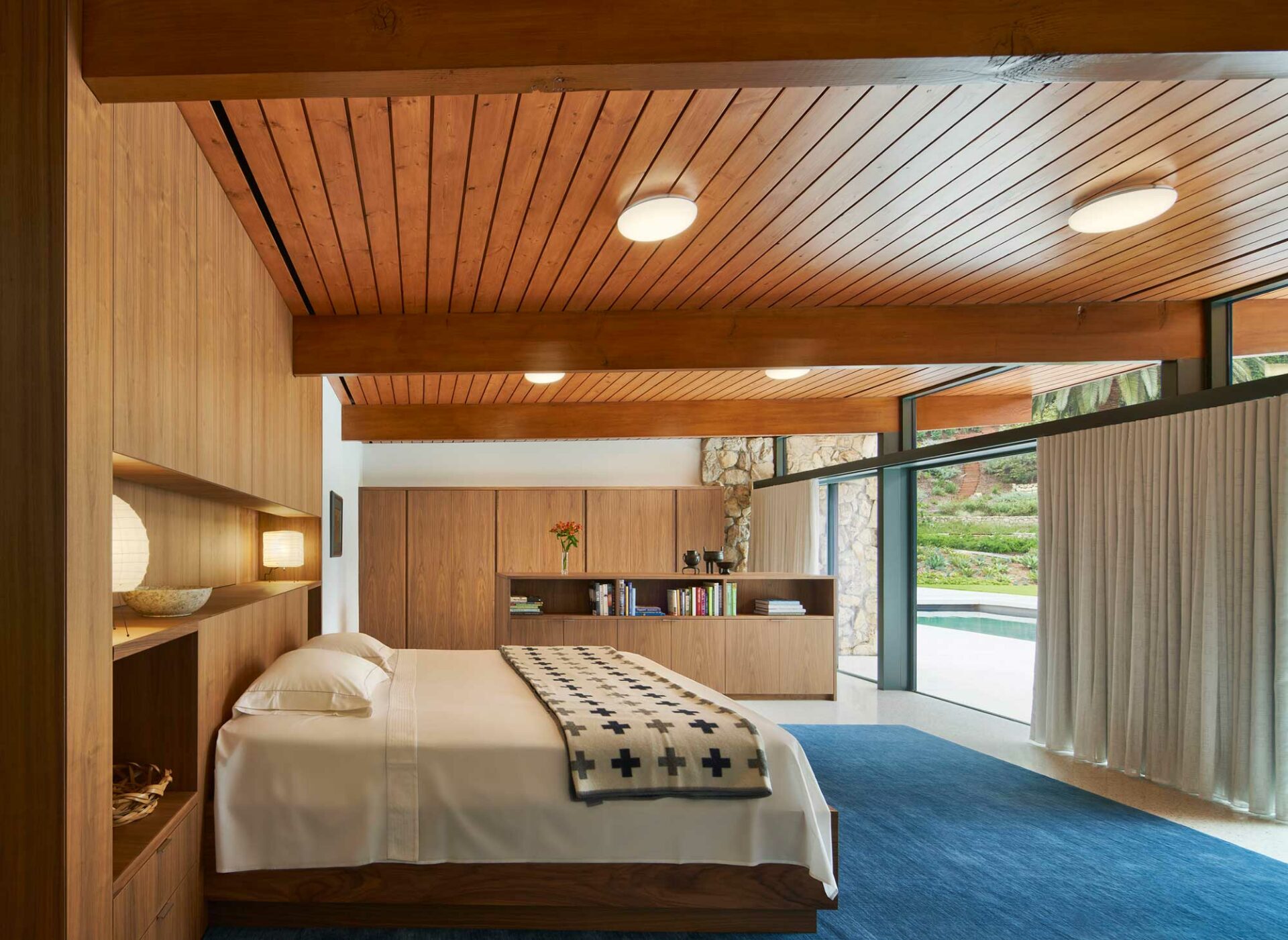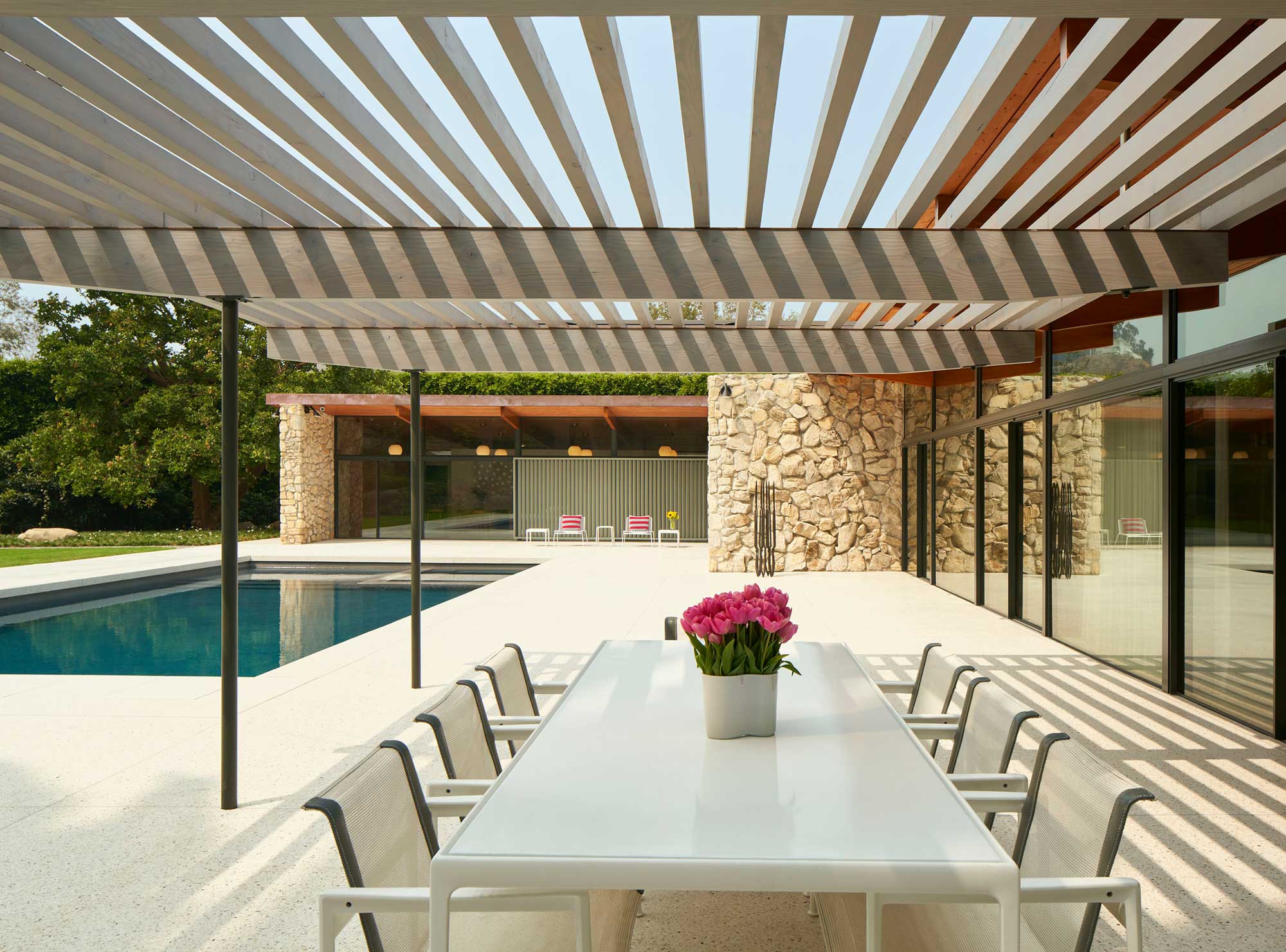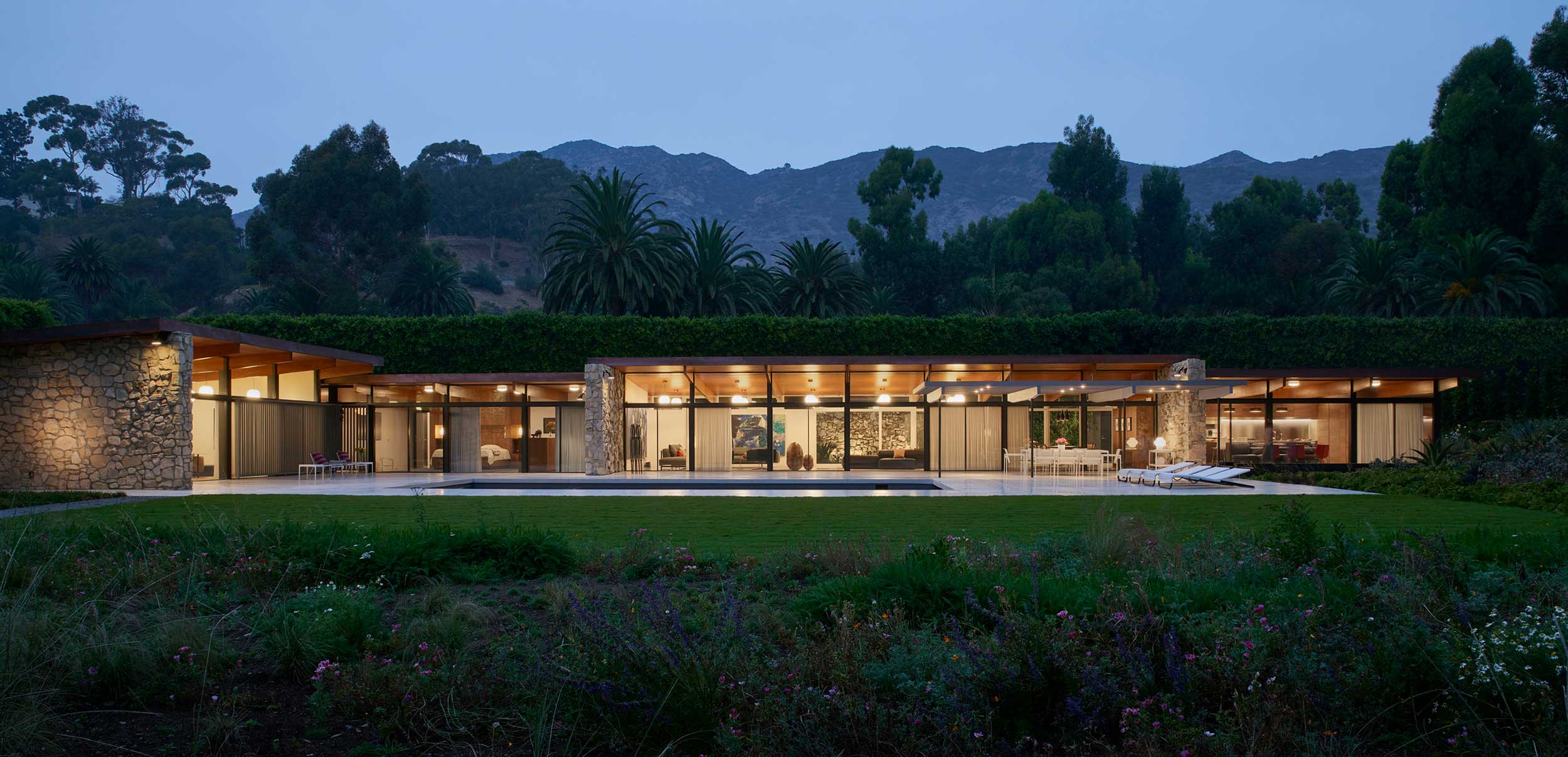 Expansive glass walls look out onto the site's carefully landscaped gardens and unobstructed views of the mountains beyond, while plantings and natural topography provide absolute privacy from surrounding properties. Clean lines and a carefully considered material palette provide calming interior spaces for living and entertaining. Each of the five bedrooms include its own adjoining patio, and natural light fills every room of the house. Terrazzo flooring, Douglas fir beams and tongue-and-groove ceilings flow out onto the terrace. This effortless transition between interior and exterior is a hallmark of the southern California Modernist movement, and the Mariposa House is an exemplar of the type.