Museum of Contemporary Photography
Chicago, IL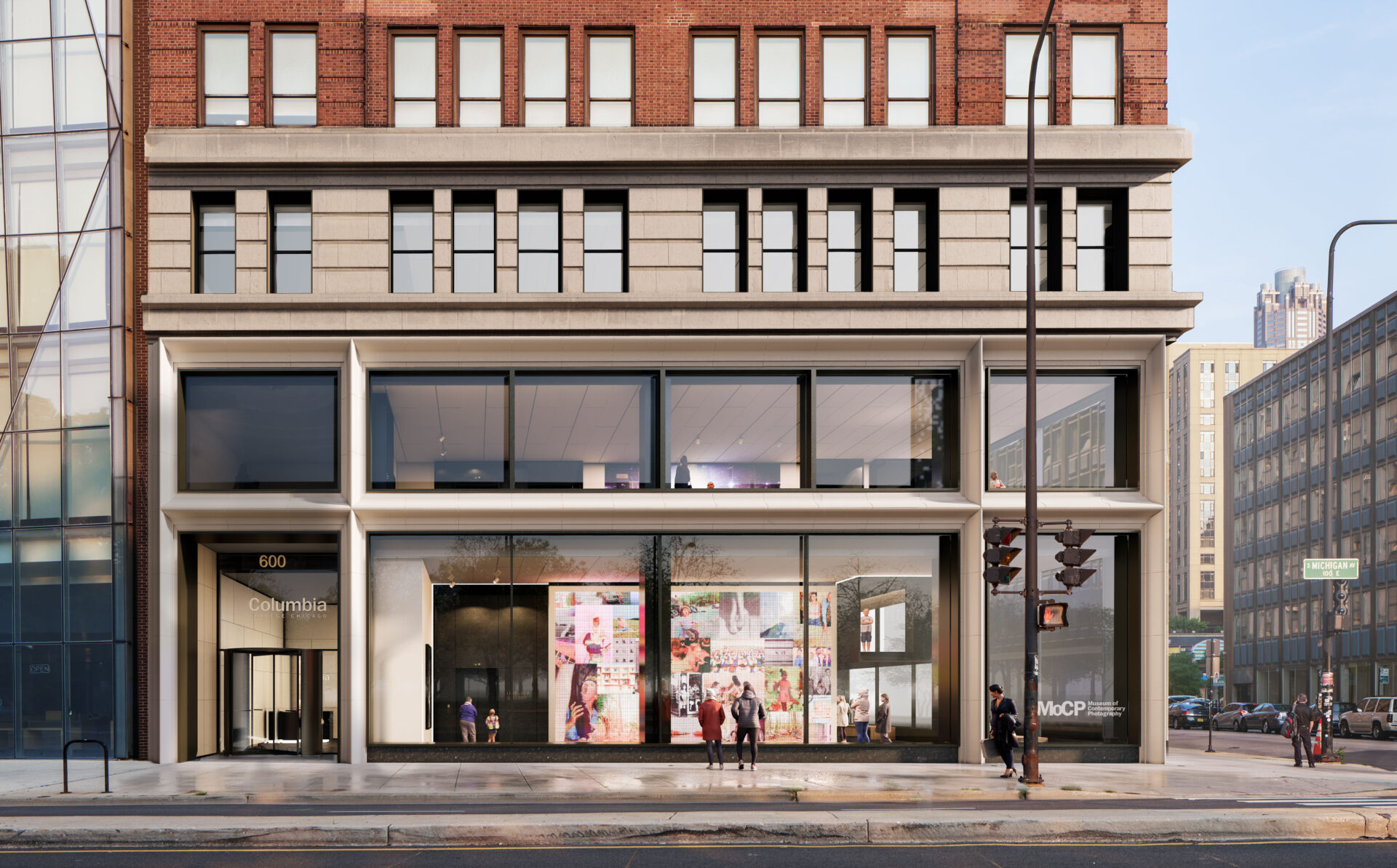 It is rare to have the opportunity to create a new presence on one of the world's most iconic streets. The renovation and reimagining of Columbia College Chicago's Museum of Contemporary Photography will give the already highly respected institution the public visibility it has long deserved to continue its unique educational mission.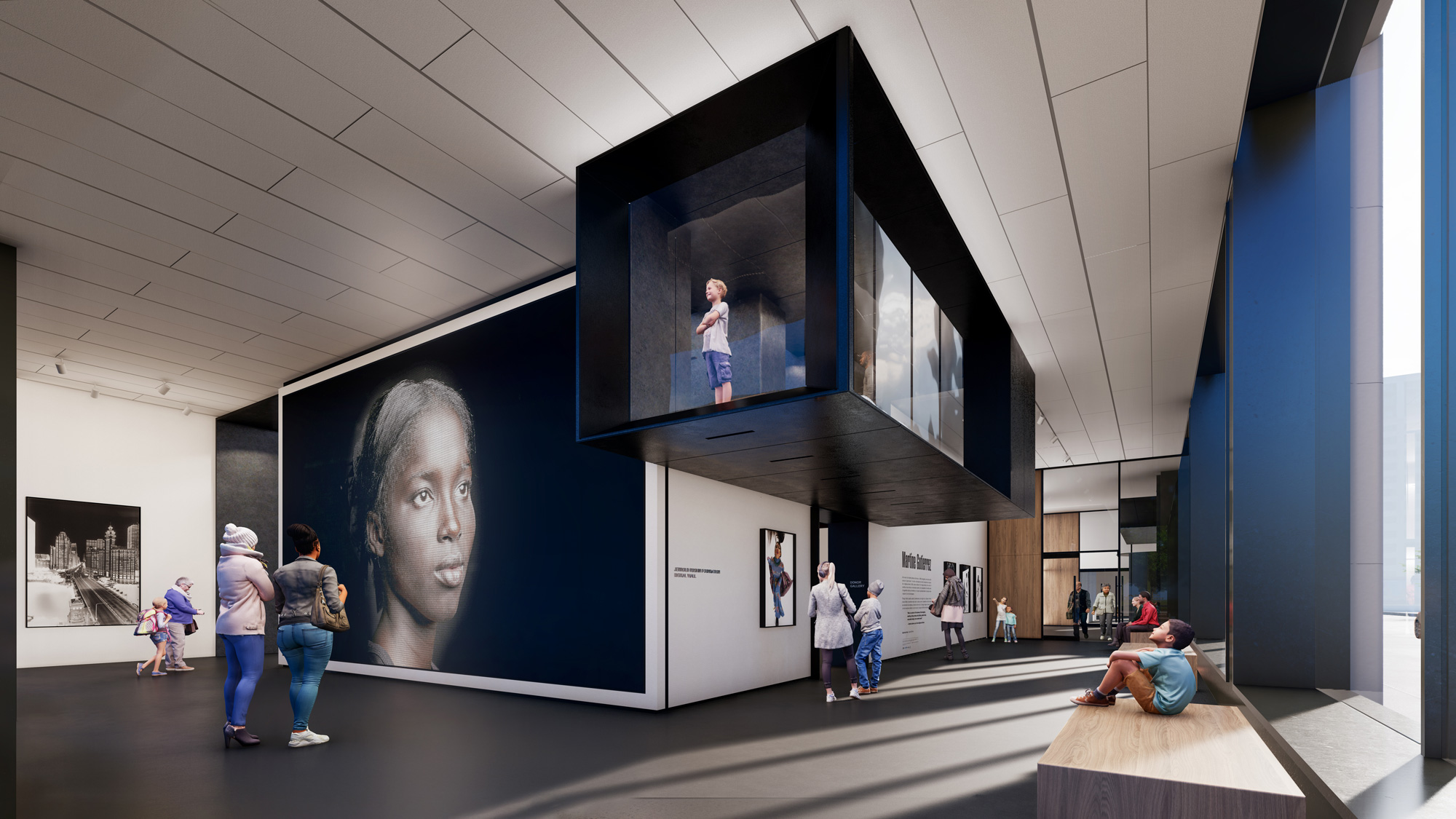 Situated within Chicago's Cultural Corridor along Michigan Avenue, the new design acknowledges the museum's place in the constellation of world-renowned institutions, giving it an instantly recognizable street presence and the ability to better showcase its world-class collection of photographic art. When complete, the Museum of Contemporary Photography (MoCP) will be a cornerstone of Columbia's dynamic South Loop campus.
Altered throughout the building's 100+ years, the current façade obscures the museum and its programming from the public. In the new design, large expanses of glass, framed by terra cotta, acknowledge the historic proportions of the building, while creating a new vitality and street presence on the building's lower two floors.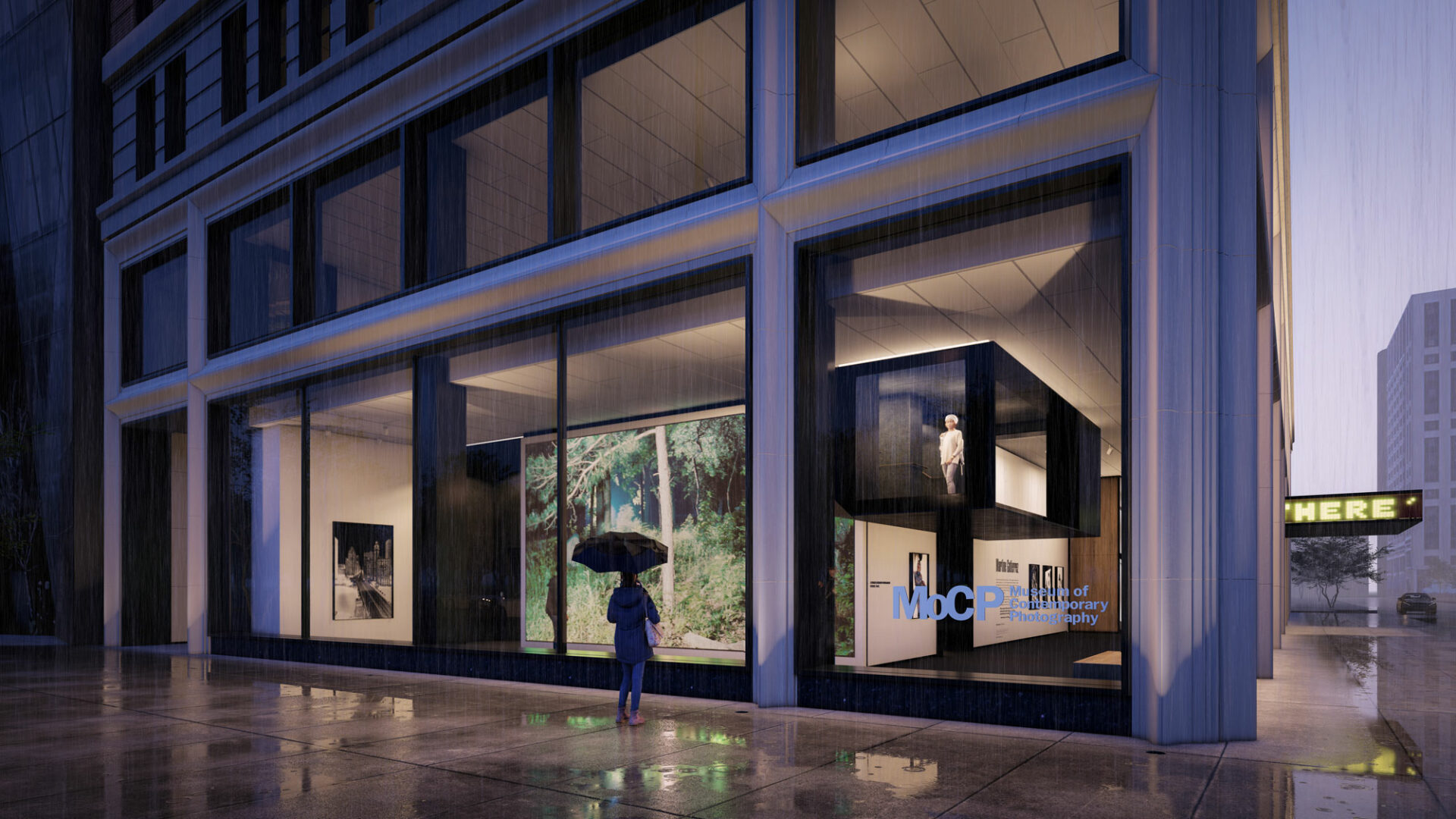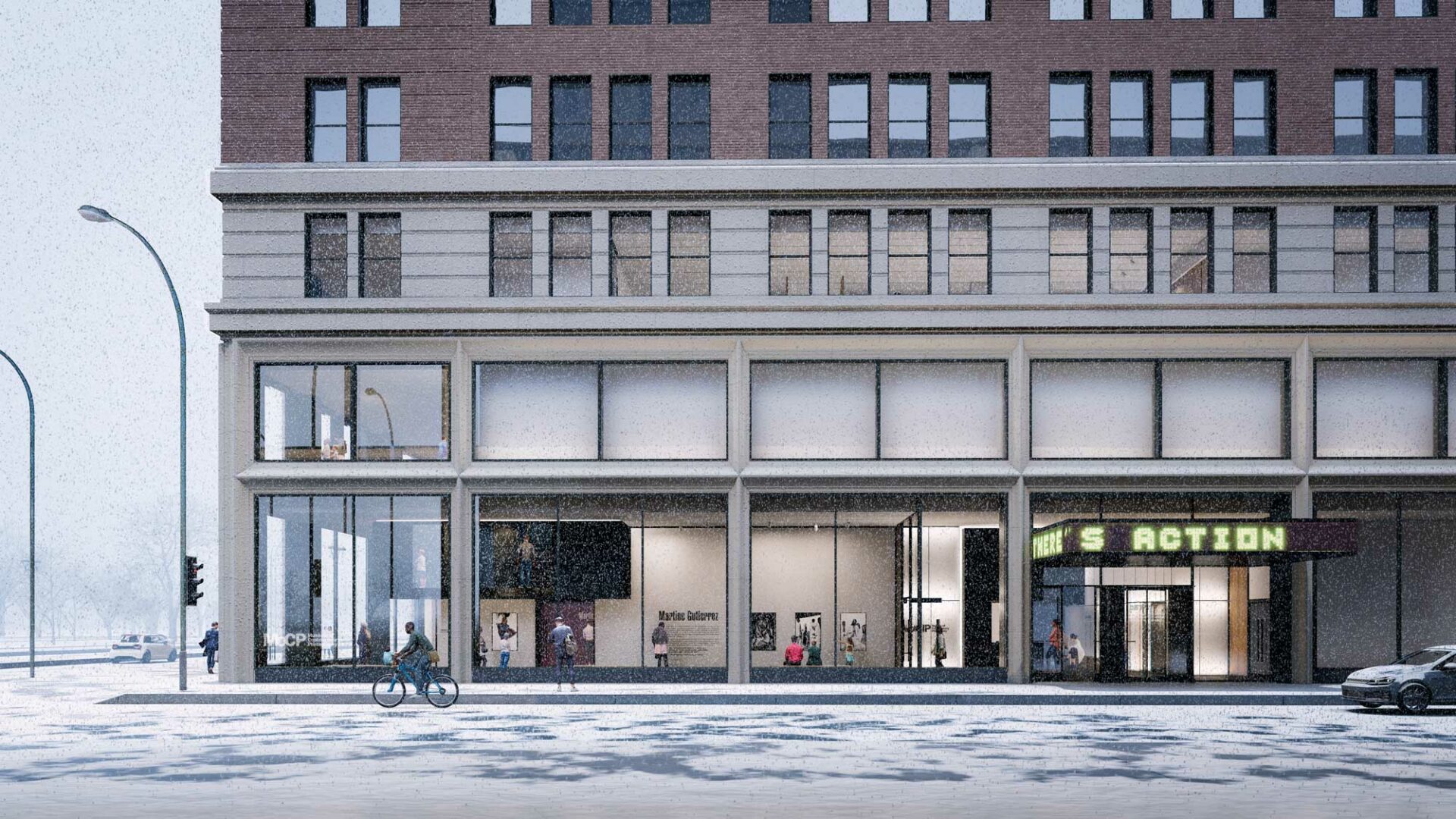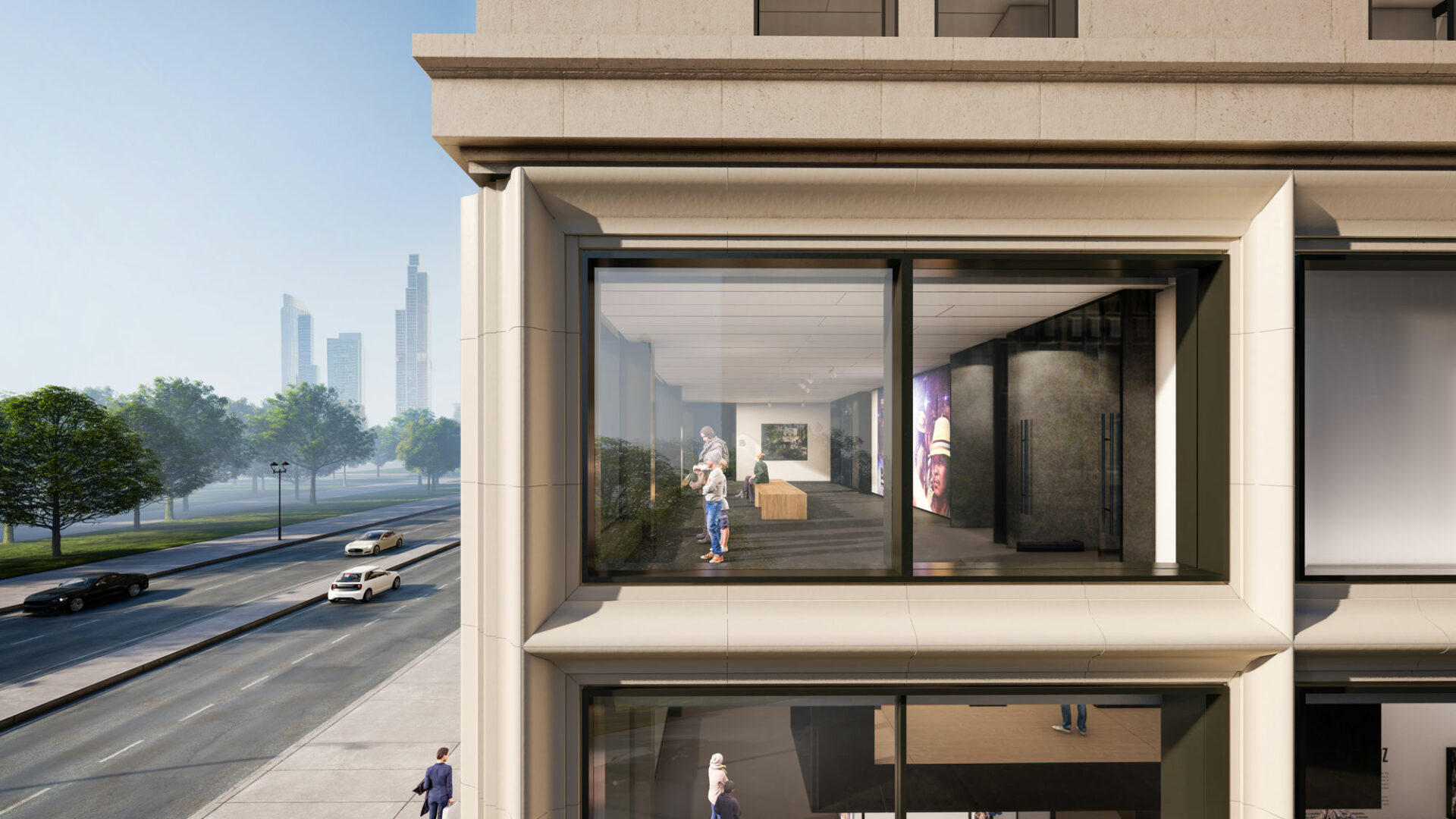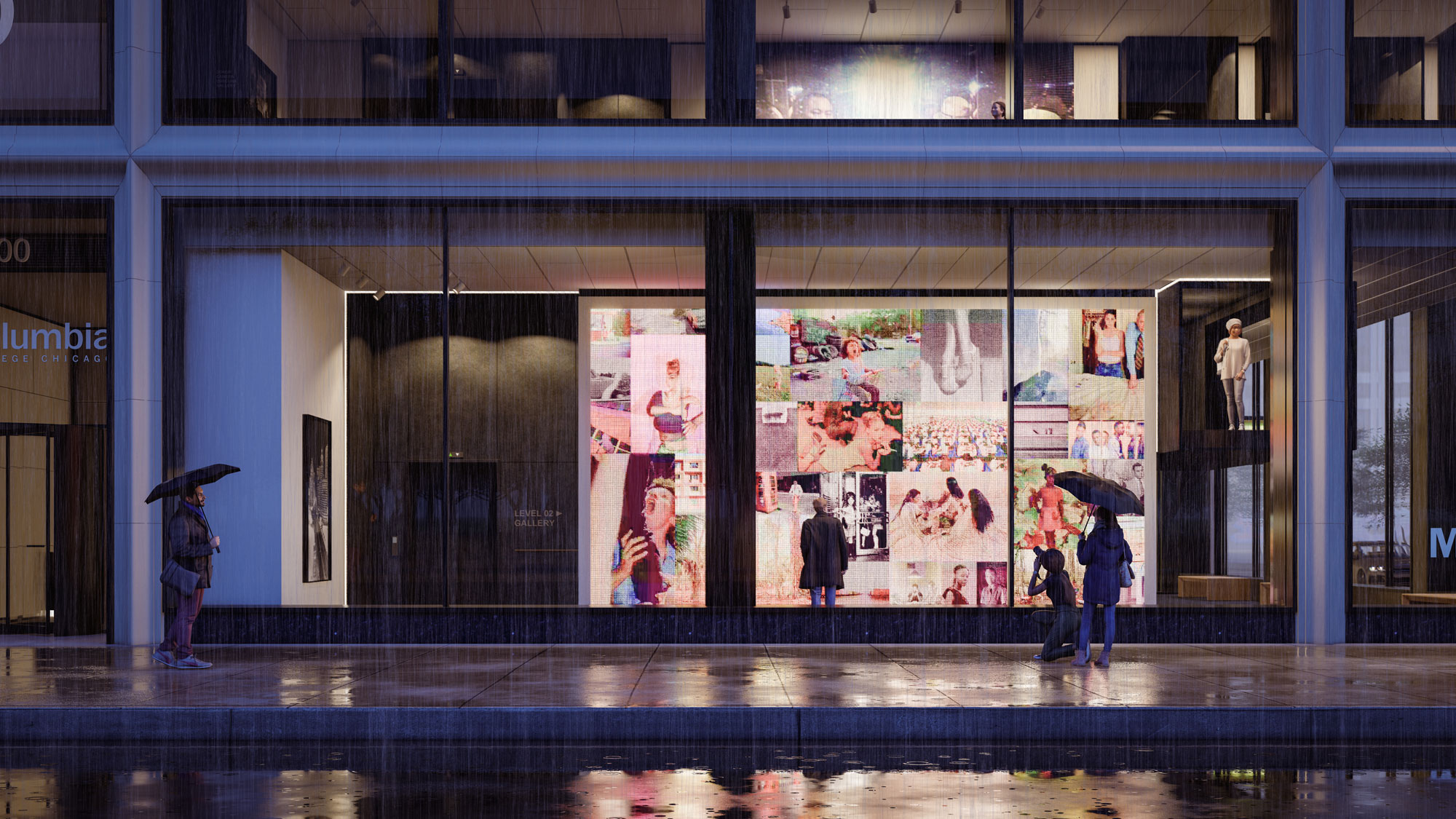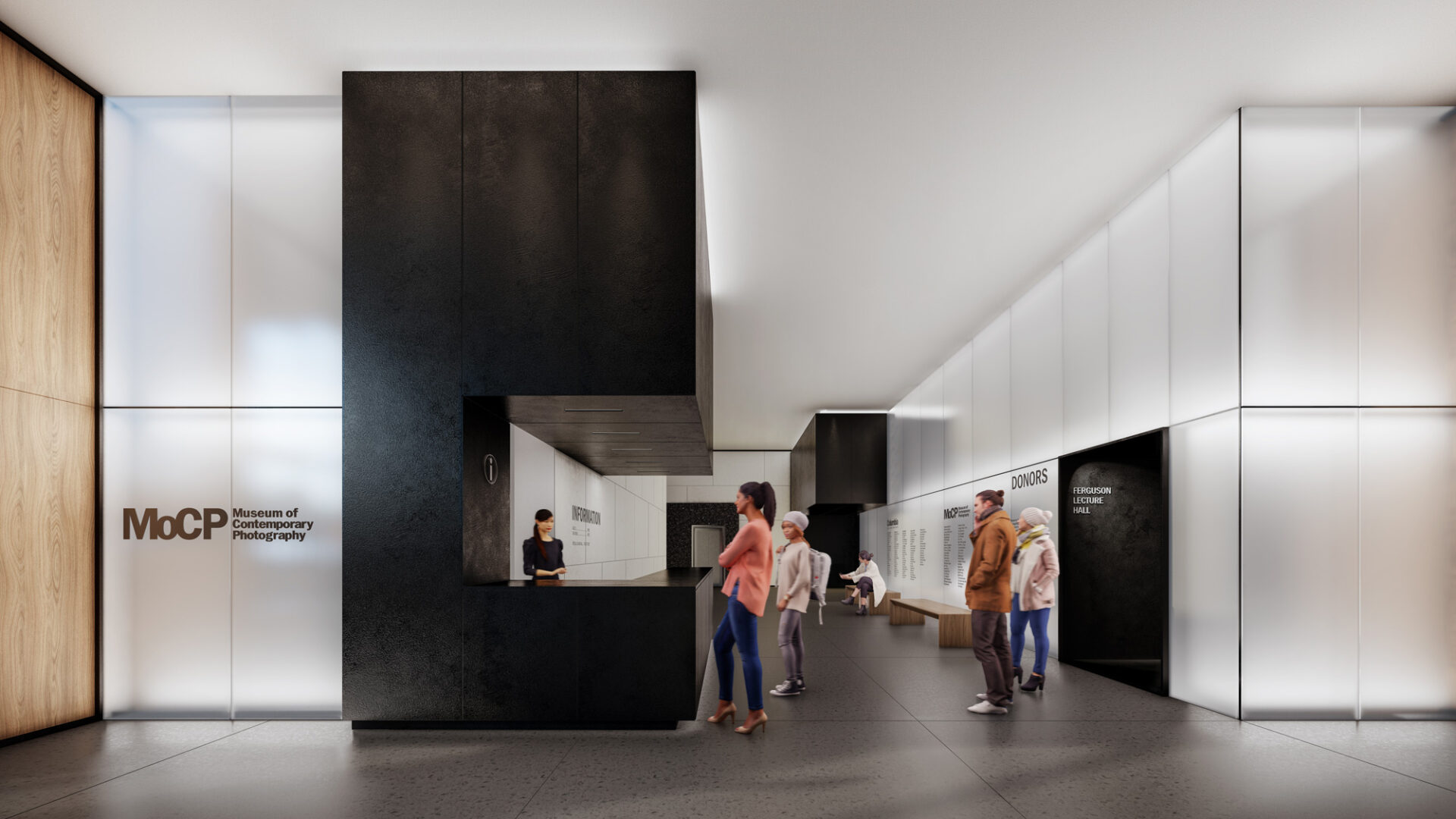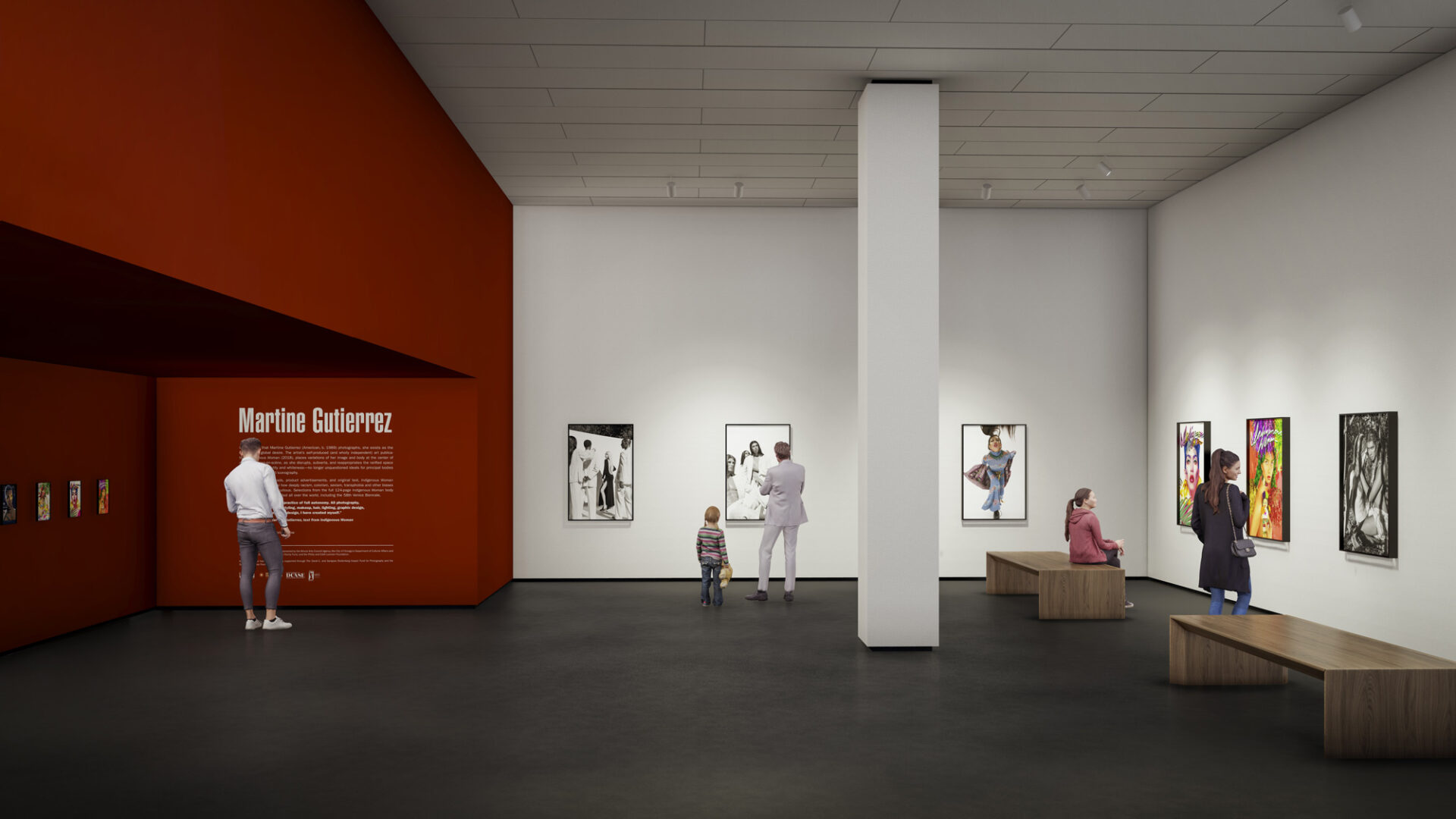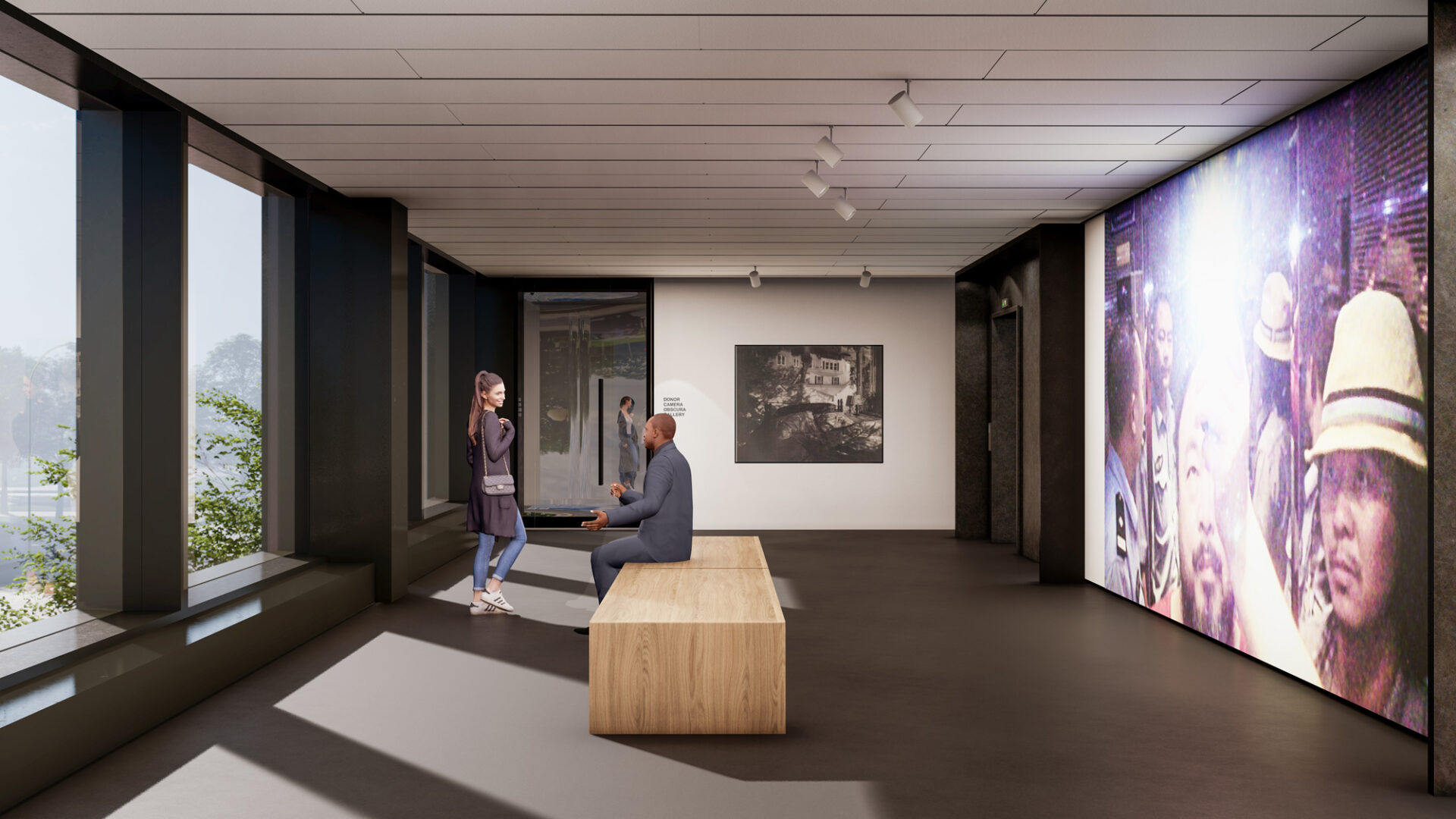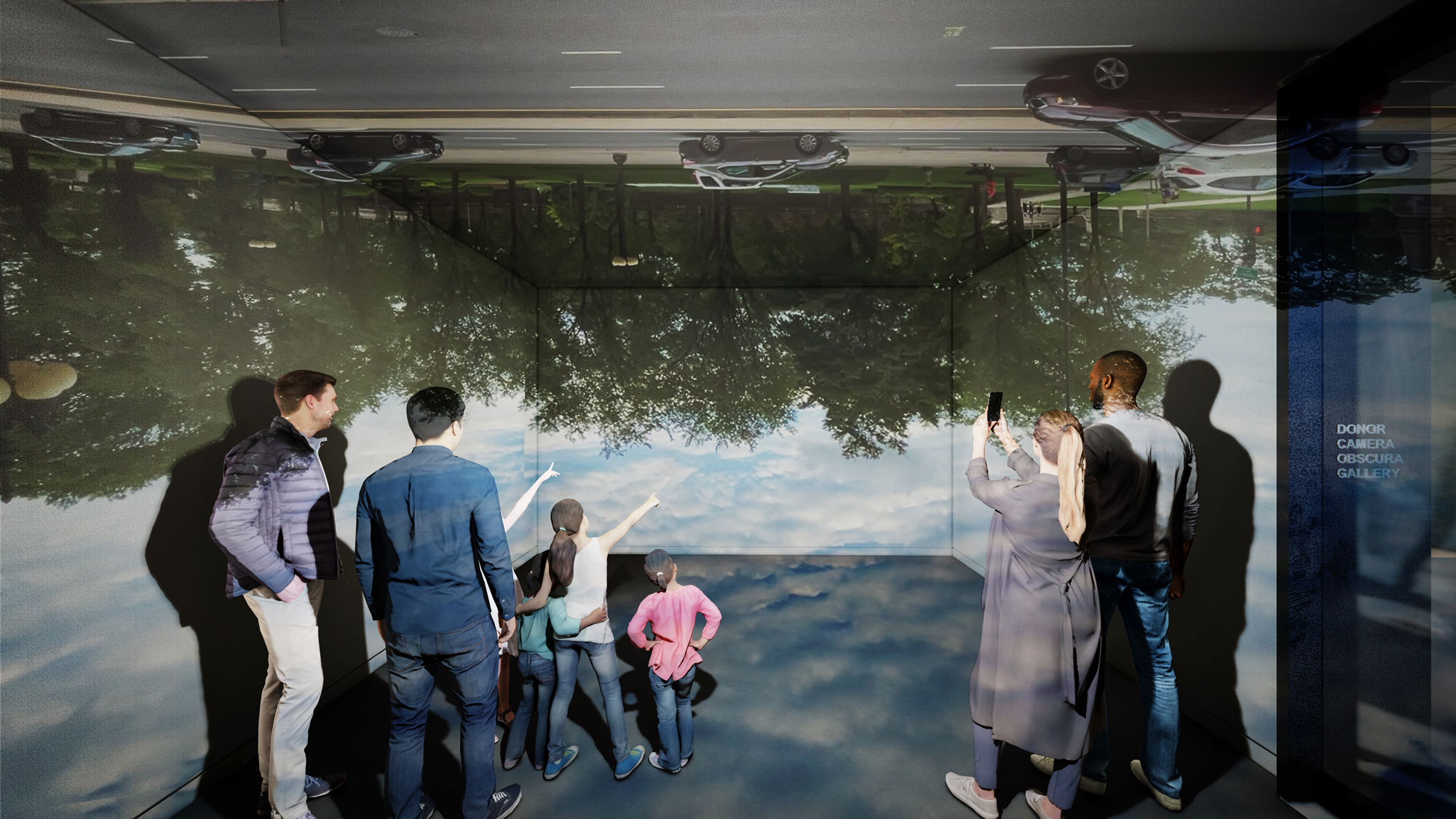 Visitors enter a new two-story atrium with an open, modern interior. Entering the first floor of the museum, visitors are drawn into a welcoming pre-gallery space, floating above is a glass and steel cube, where visitors are invited to observe the museum and the accompanying views from a spectacular vantage point, while indicating the scope and size of the museum's multi floor layout to visitors on the first floor below.
The Second Floor Landing allows for intimate views over Michigan Avenue as well as a moment of repose between galleries, and it leads to the Camera Obscura Gallery which will be one of the few operating camera obscuras worldwide, and the only of its kind in a North American museum. As an academic art museum, the expansion also holds a new Learning Hub as a space for research and instruction.
As a cultural institution, the MoCP's immeasurable impact stretches far beyond its prominent position on Michigan Avenue. The museum's reimagined home will be an outward expression of the dedicated community of artists, students, curators, educators, and art lovers that have made the Museum of Contemporary Photography a thriving resource for the art of photography in the city of Chicago and beyond.