Racine Art Museum
Racine, WI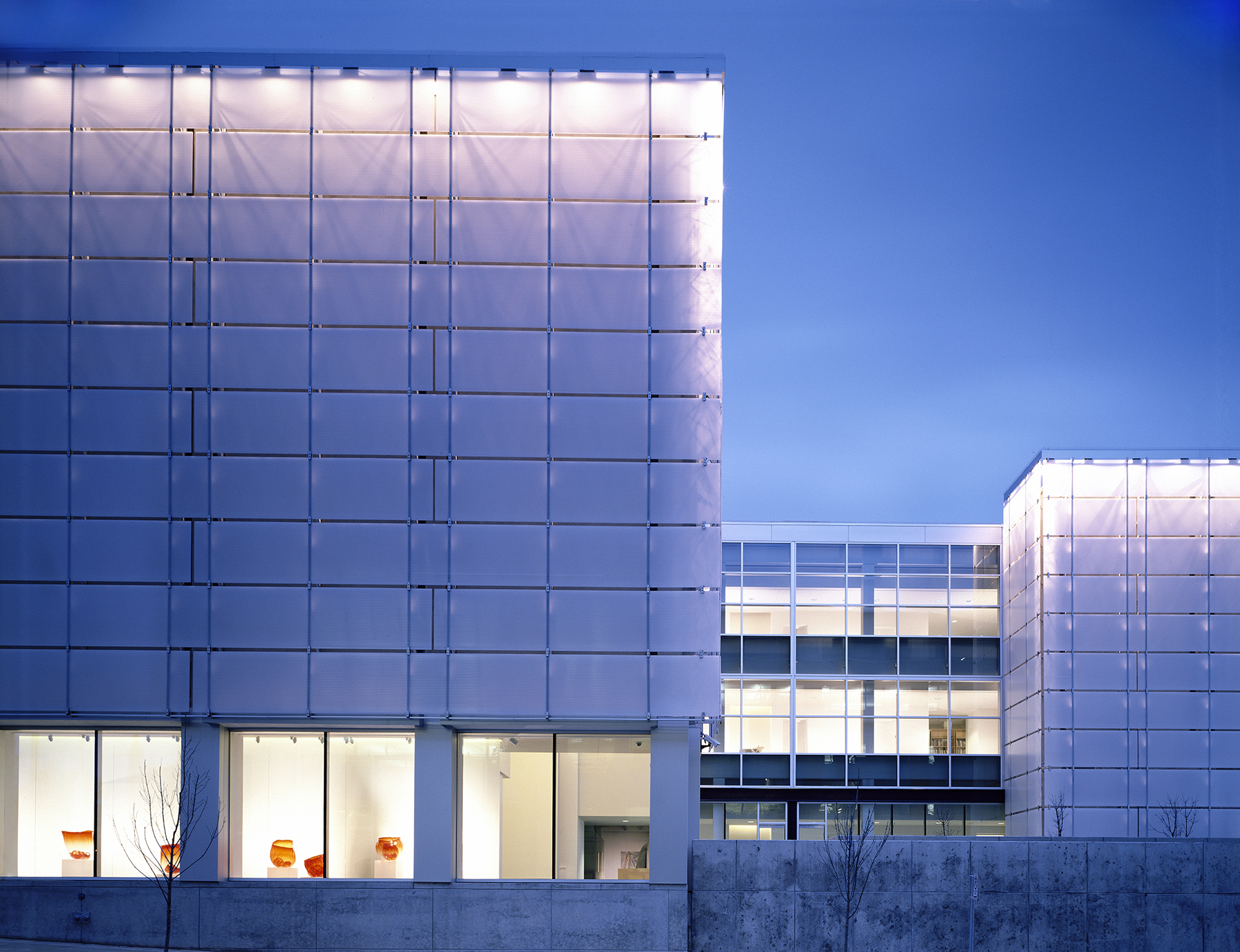 A small budget and difficult site led to innovative solutions for this small museum on the mains street of Racine, WI overlooking Lake Michigan. A jigsaw puzzle of existing conditions whose ultimate solution was not to fix everything, but to strategically amplify and surgically mend.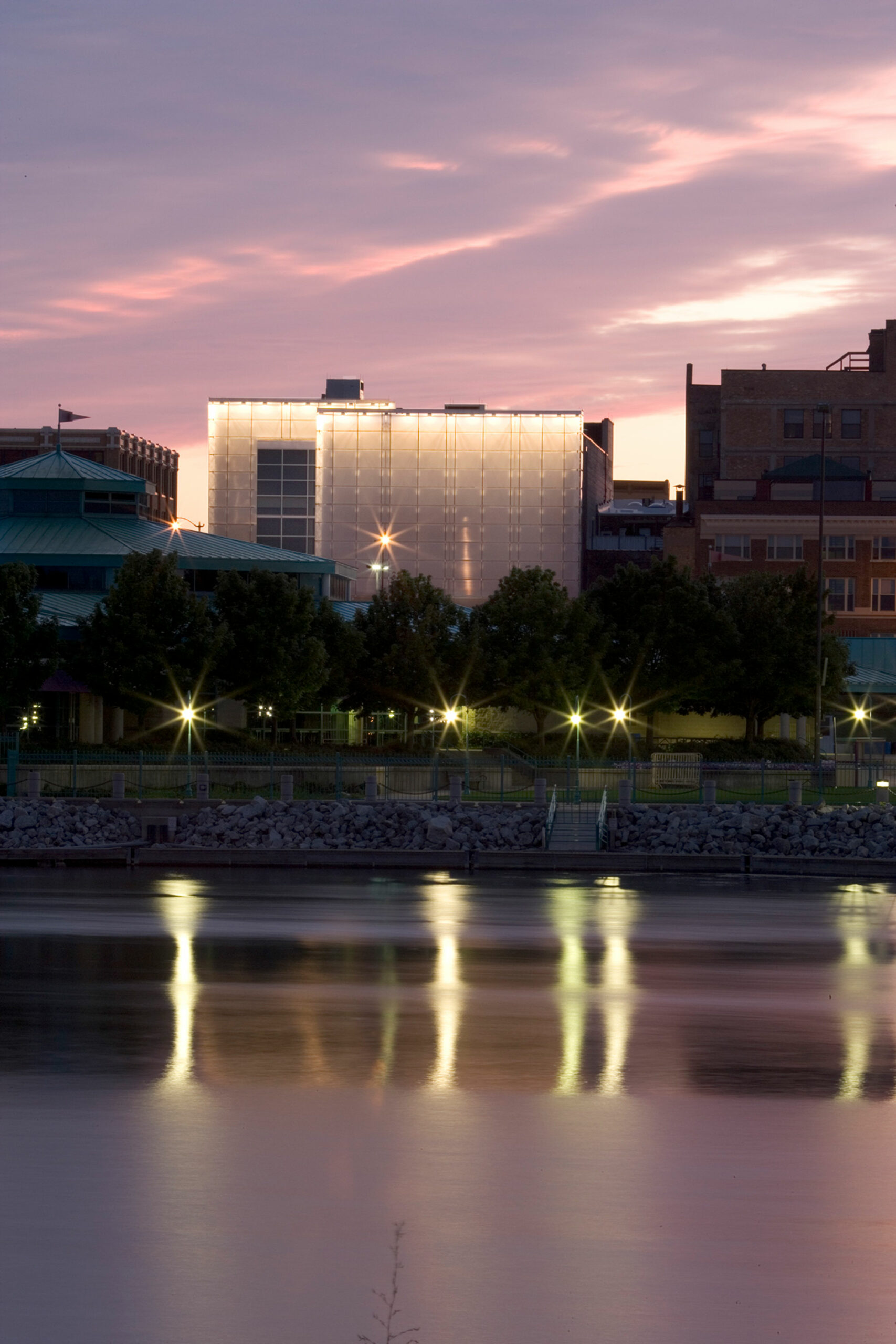 It was with a thorough understanding of the type of art that would occupy it, the environment required for the art, and the knowledge that this design would need to be a pivotal project in revitalizing a downtown community. The project is a complete renovation of a composite of several buildings and structures spanning over a century. The design for the new museum redefines the existing structures with contemporary materials and a new spatial composition.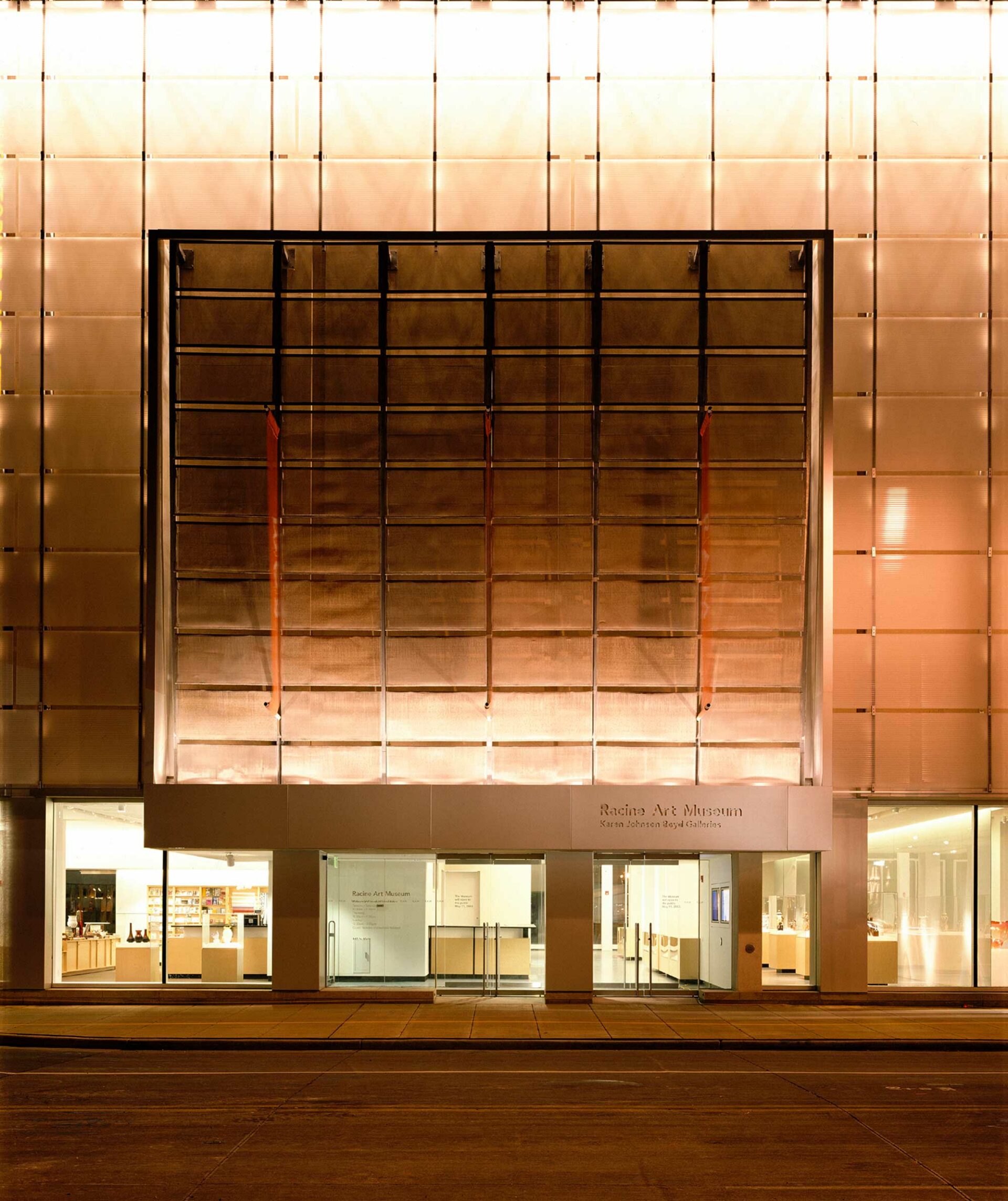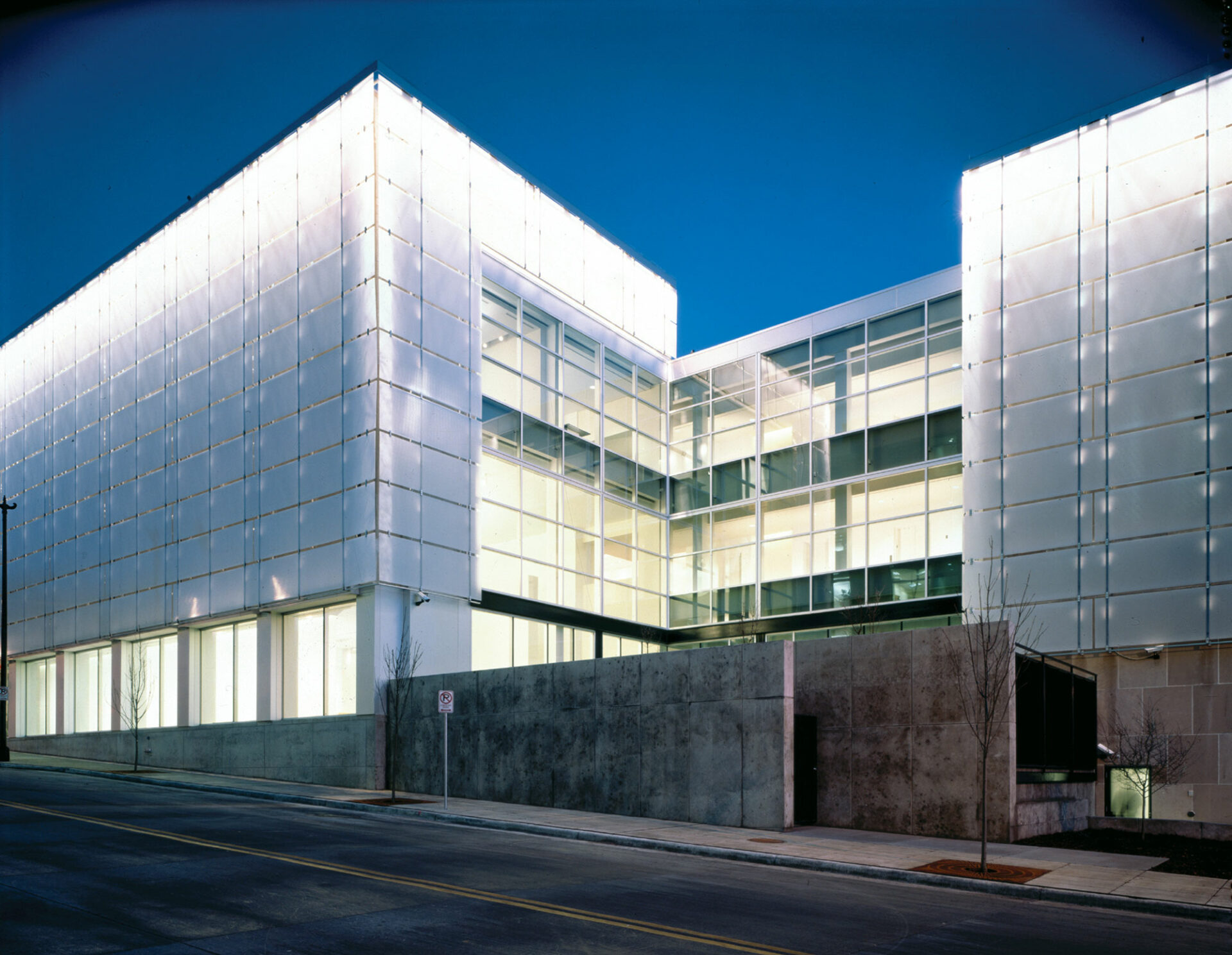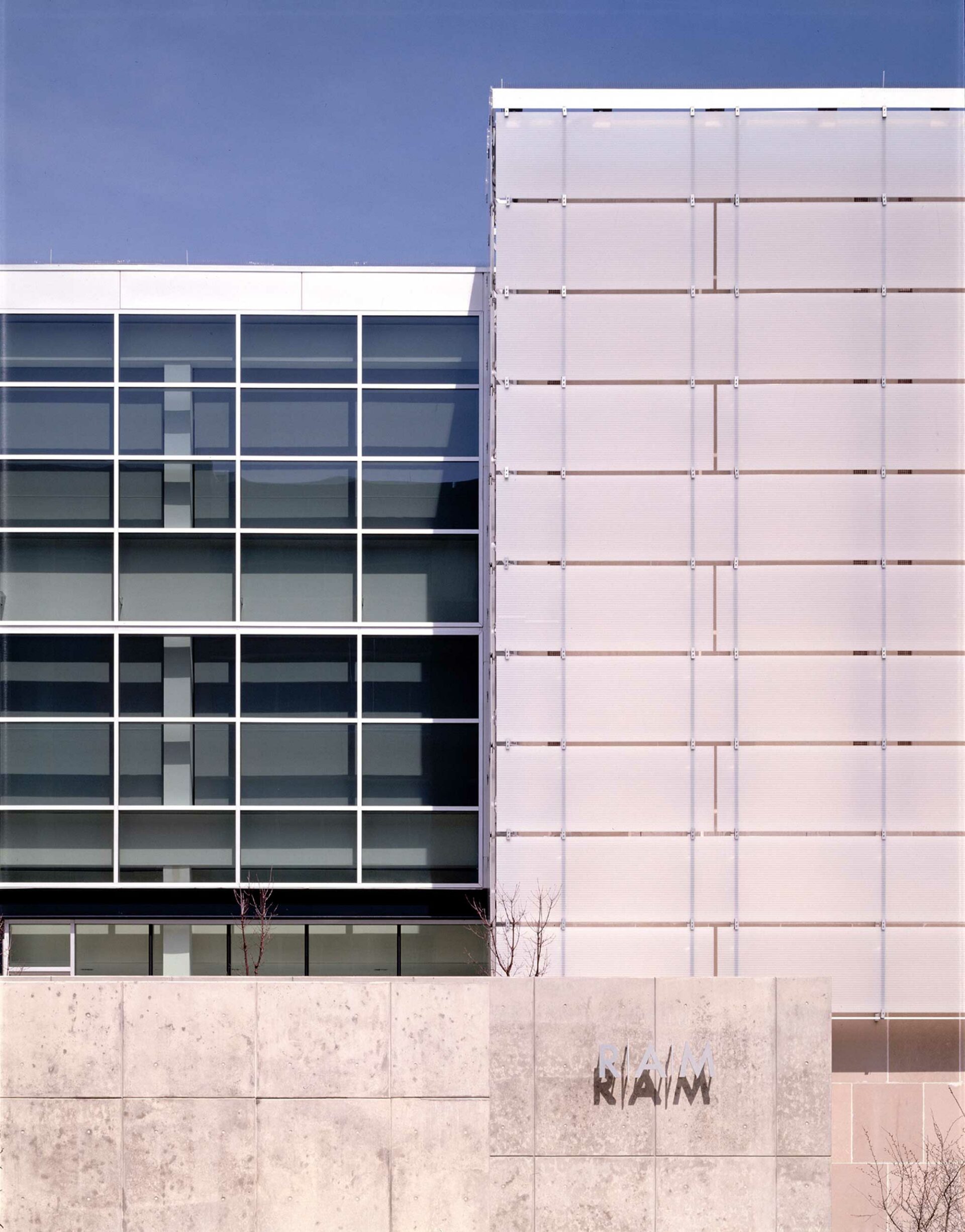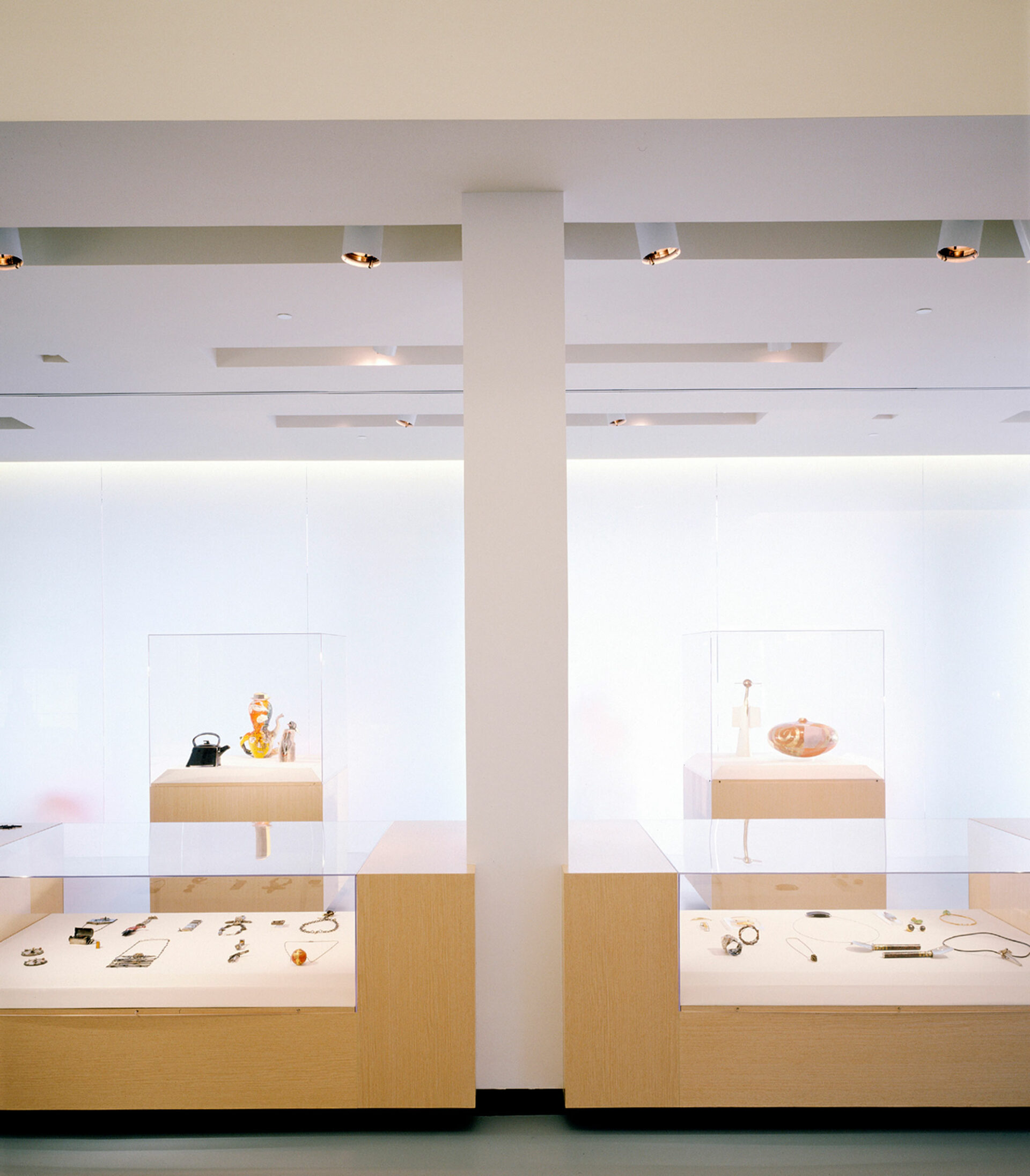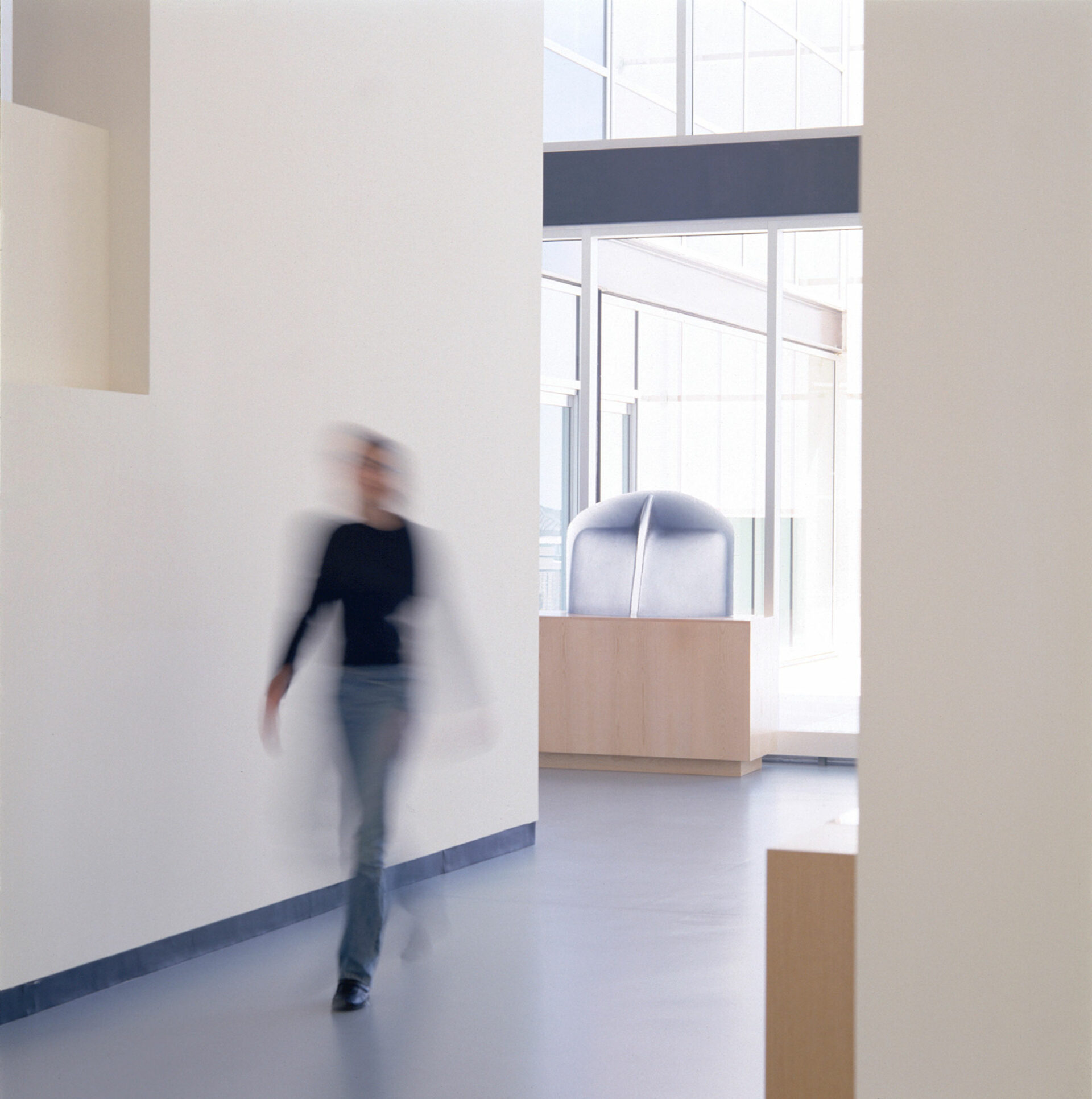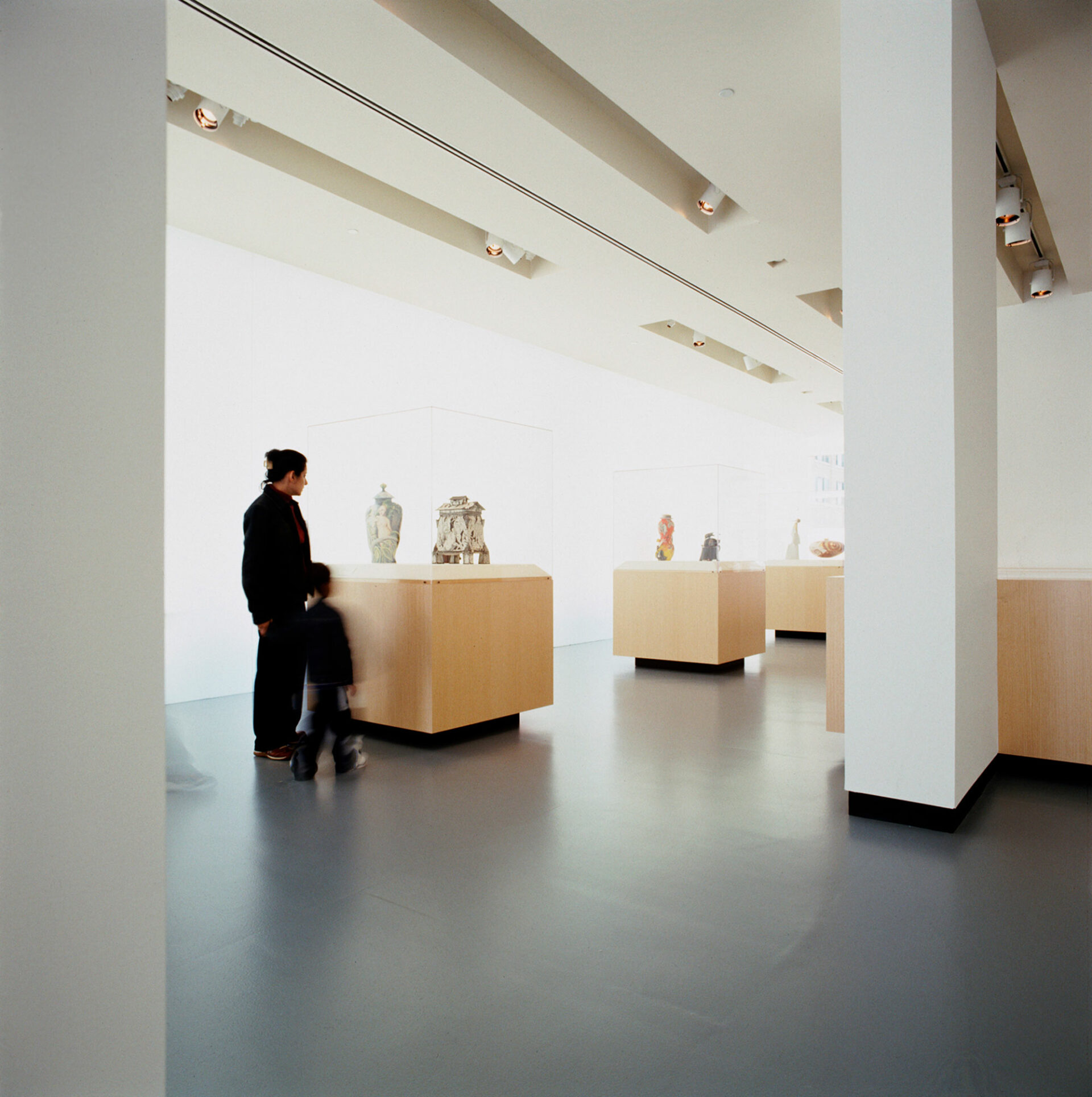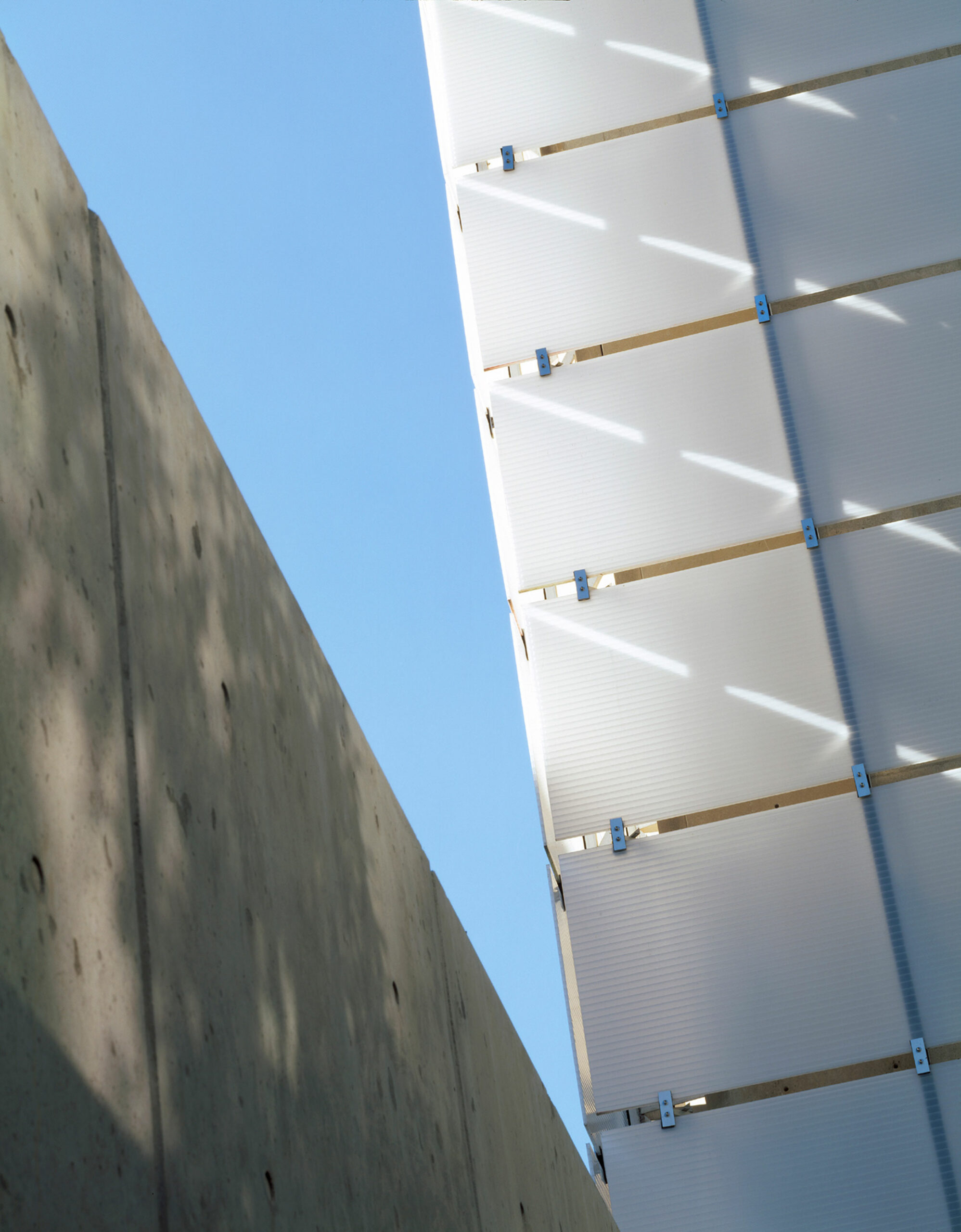 The façade is wrapped in translucent acrylic panels separated from the exterior surface, allowing natural light to subtly illuminate the surface of the building during the day, while lighting at the top of the facade causes the building to glow in the evening. The iridescence of the acrylic panels by day and their lantern-like glow by night parallel the qualities of light and movement inside the museum. Recycled materials were used throughout. Limestone taken off the façade of the existing building was re-cut, stored on site, and reused as a new façade material in a different configuration; floors in the museum were made of recycled automobile tires; millwork veneers were made from reconstituted maple.
Since opening in the spring of 2003 the project quickly became a cultural icon and a catalyst for the revitalization of downtown Racine and one of the top-ten cultural attractions in Wisconsin. An inviting glazed ground floor draws the public into the institution to explore the largest contemporary craft collection in North America.