Bridge House
Birmingham, AL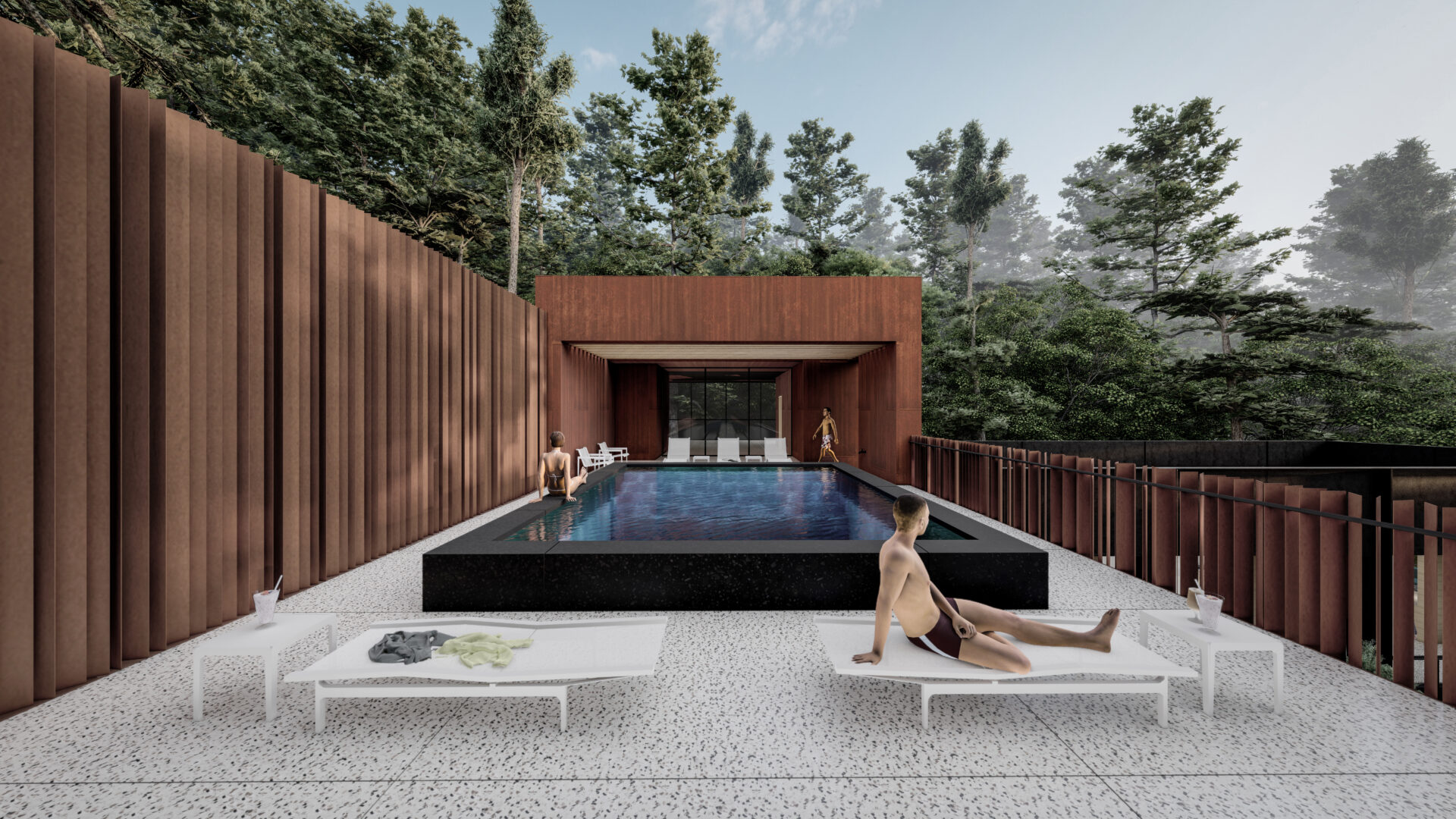 Located just minutes from downtown Birmingham, in the heavily wooded neighborhood of Redmont Park, the Bridge House cantilevers above a deep rocky ravine, within in a lush forest canopy.  A seemingly difficult and undesirable site for a single-family home, the Bridge House is a testament to architecture and structure coalescing to weave into and complement a dynamic landscape.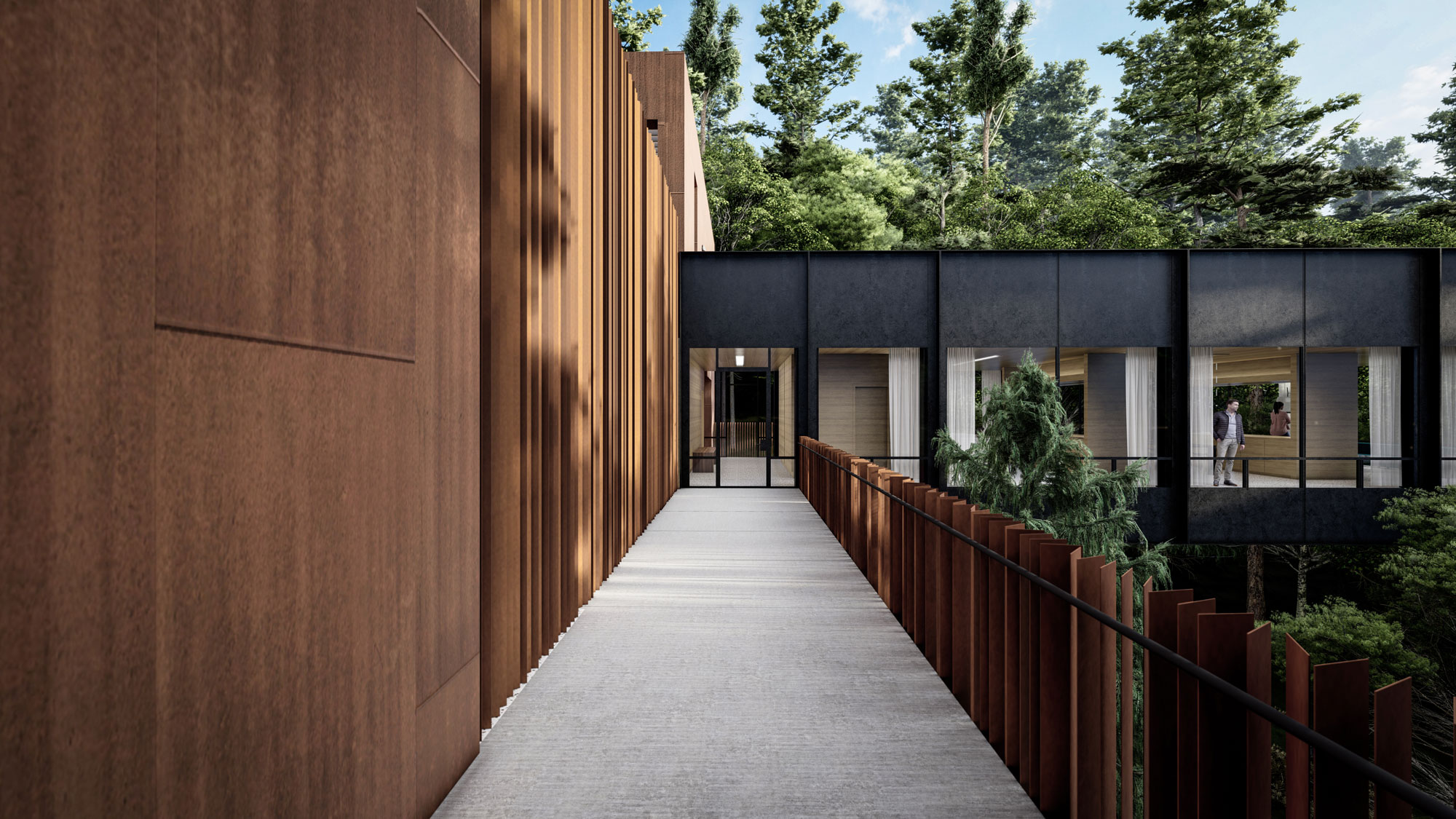 The 4,400 square foot single family home negotiates its difficult site by touching the ground with just a 650 square foot footprint at the base of an insulated concrete core. The primary living areas attach to this core, bridging to the road in one direction and cantilevering 56 feet in another. The seemingly physics-defying cantilever inverts the typical 1:2 length ratio, so often cited in sizing cantilever geometries. To achieve this gymnastic feat, a Vierendeel truss is balanced on a single structural column, acting as a fulcrum near the concrete core, which provides a massive counterweight.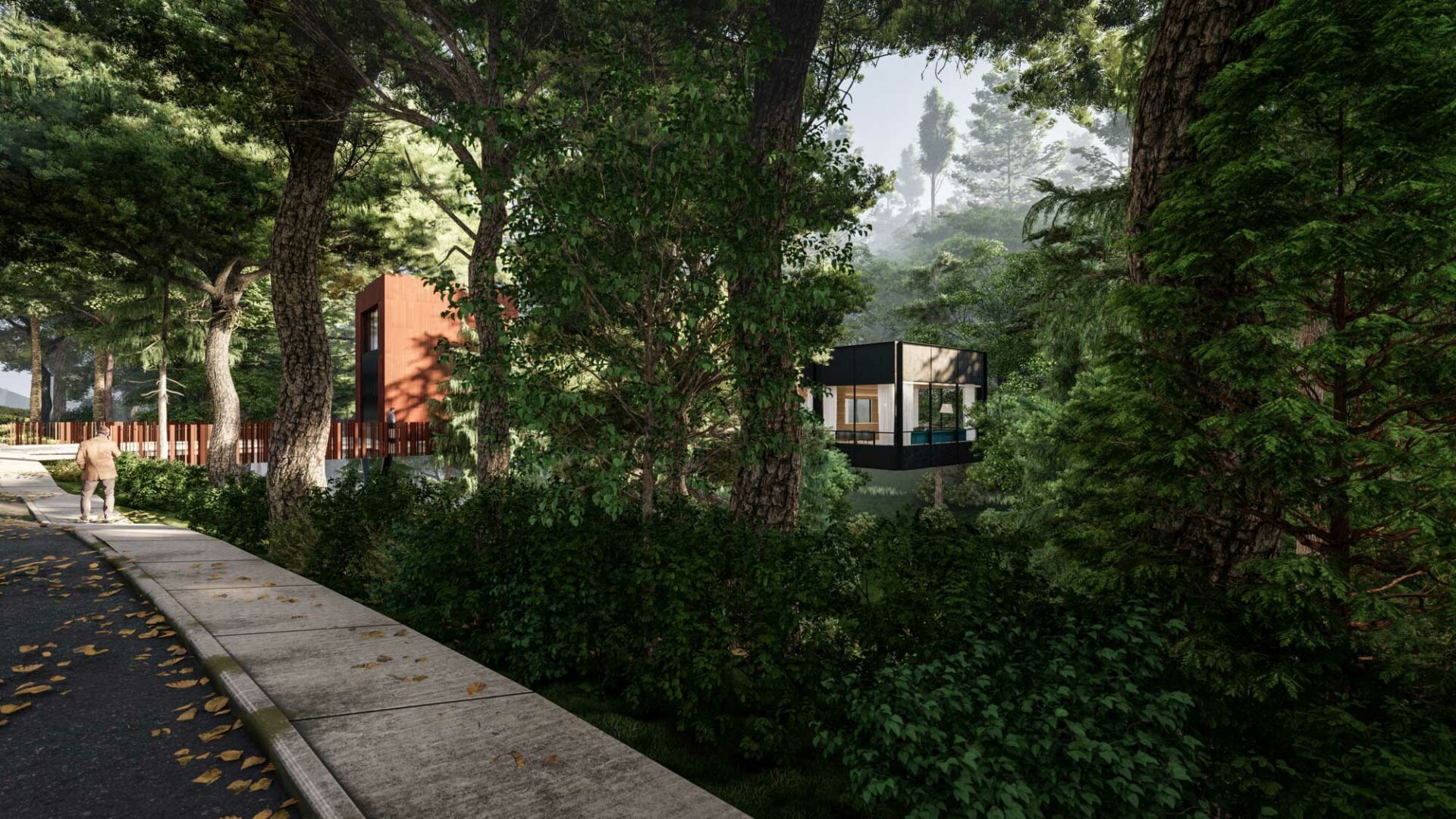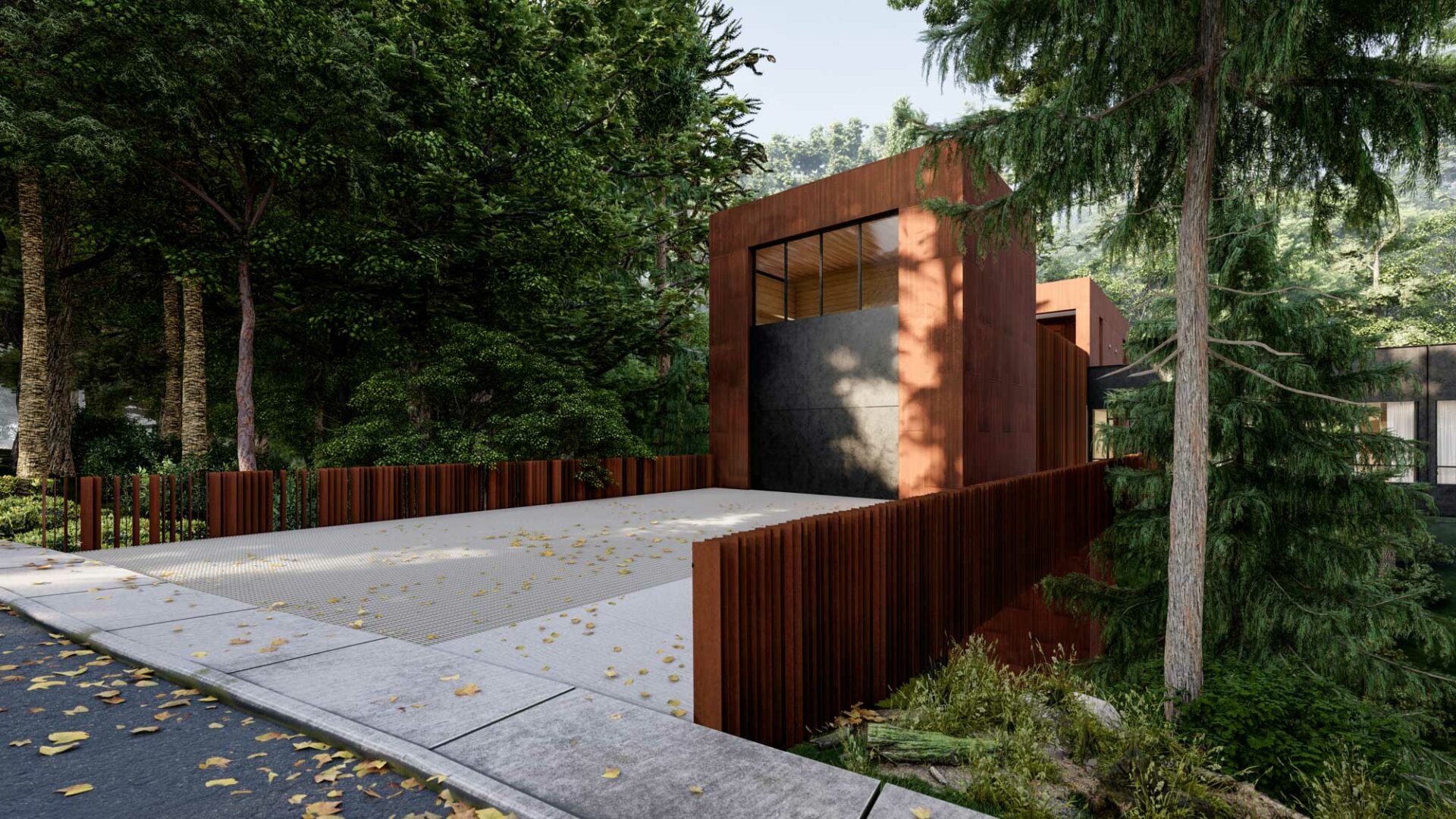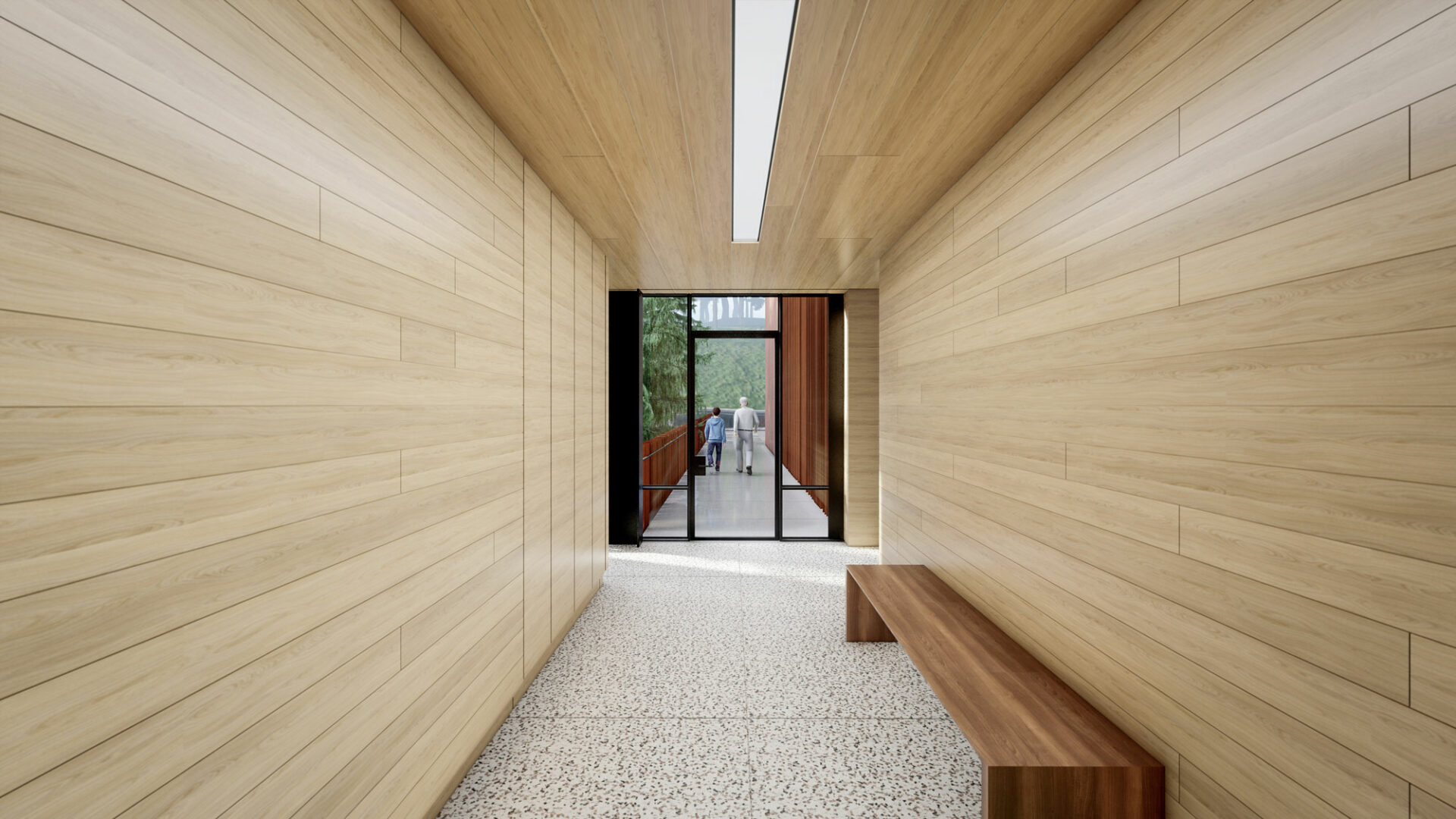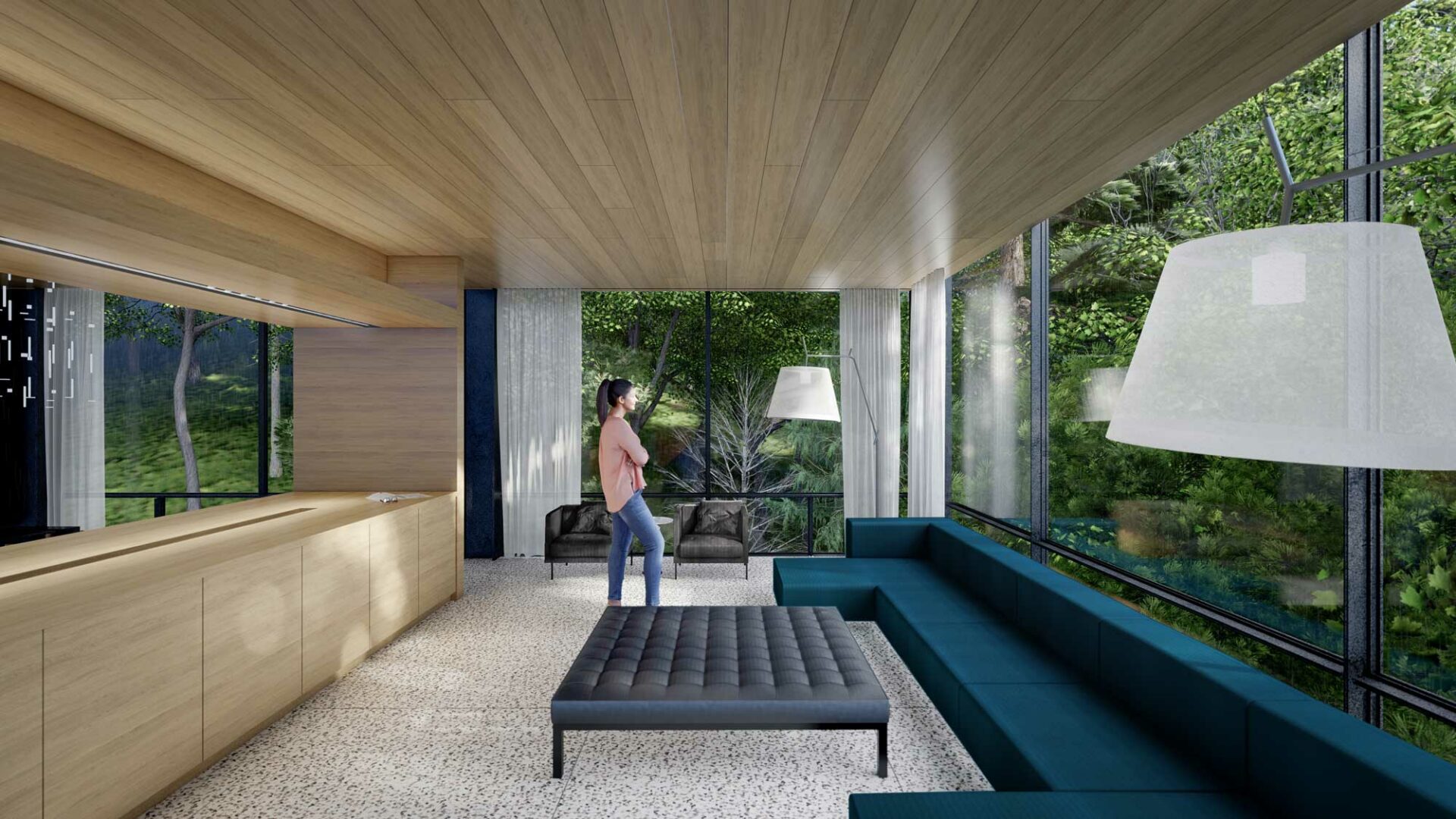 The weathered-steel-clad façade belies a light-filled interior. Polished concrete and terrazzo floors tie interior and exterior spaces together across flush thresholds, while floor-to-ceiling window walls provide uninterrupted views of the surrounding treetops. Walls, ceilings, and custom millwork are all finished in bright cypress wood, giving living spaces a glowing warmth. Every surface is considered and detailed to achieve the clean lines and restrained sensibility of every space.
Primarily situated on a single level and suspended 30 feet above the forest floor, the home includes a spacious master suite, office, kitchen, dining, and living areas filling the glass cantilever. A penthouse guest room sits opposite a three-season screened in porch, both of which have direct access to a rooftop splash pool.