White Oak
Houston, TX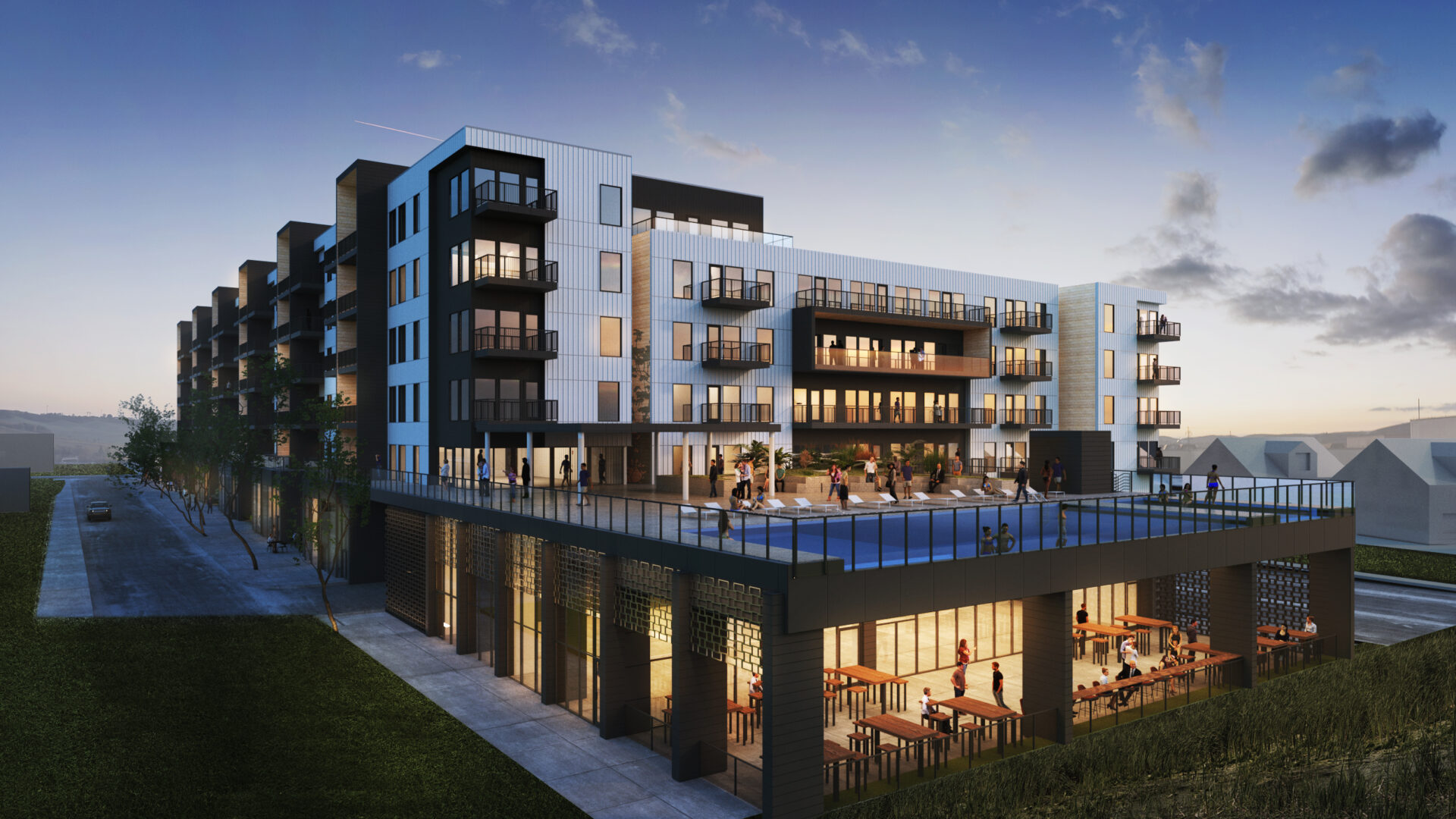 Located in Houston's Near Northside, White Oak is the residential anchor in an expanding entertainment and retail neighborhood. With a focus on the adjacent music venue and food hall, White Oak engages them while creating its own sense of place and community.
The 303 residential units are oriented to a variety of courts, terraces, and views; each with its own character and sensibilities. The pool terrace overlooks open music performances, a central court is surrounded by individual residential terraces providing a more secluded experience, while the sixth floor, terrace provides views of Houston's skyline. The street level work/live units have individual courts that flow into the pedestrian street life.
Each with ten-foot ceilings and private balconies, the residences are configured over six floors with a central court that sits atop an internal parking structure for 435 cars. The central garage provides ready access to all tenants while remaining completely hidden from view.