Basecamp
Chicago, IL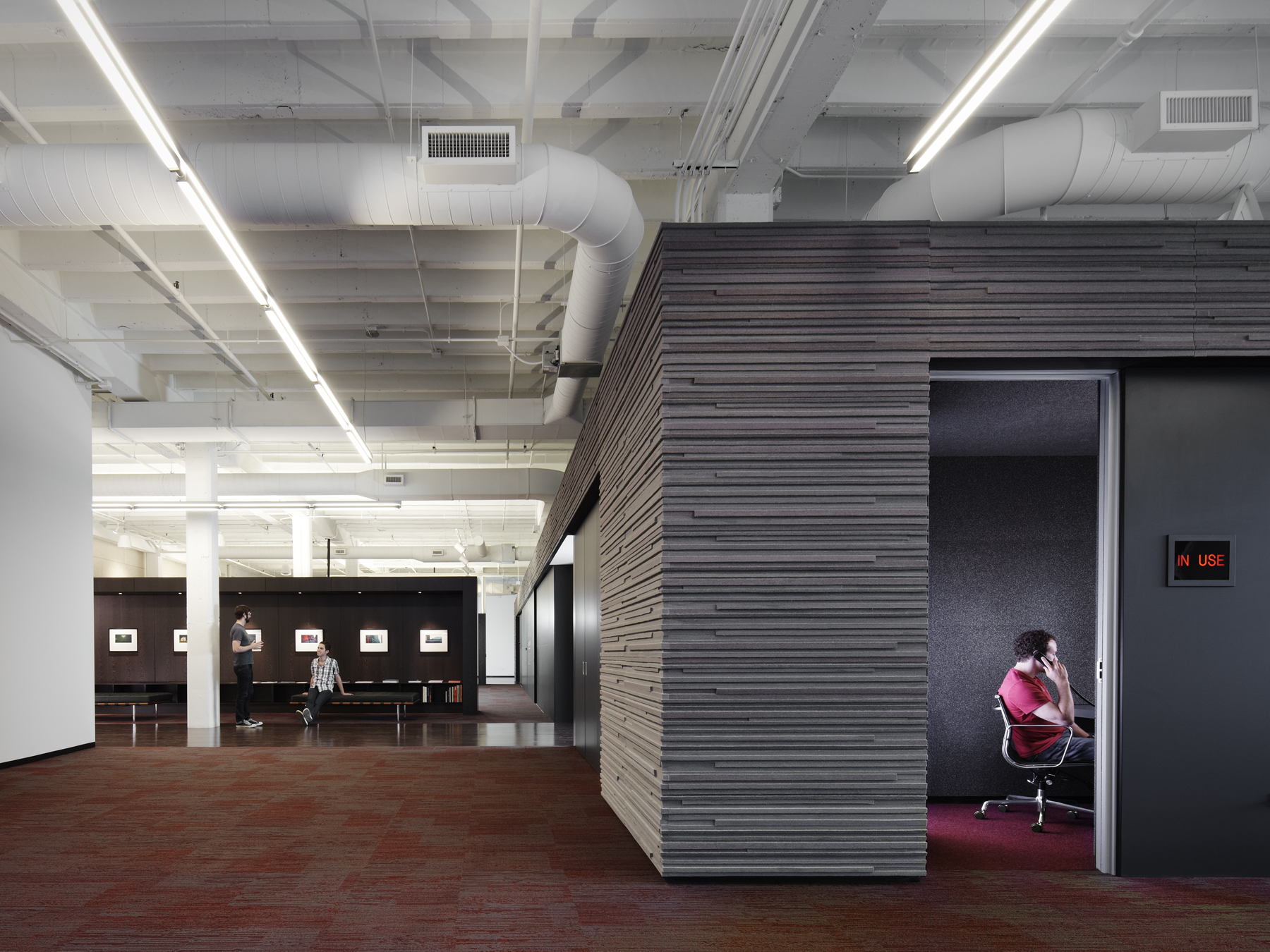 Chalkboards inspired a critical and symbolic design concept. Why chalkboards? Because they support spontaneous ideation. And because they do so with a beautifully audible and tactile presence: the click of writing on the board, the smooth feel of chalk on fingers. It all adds up to words and ideas being transcribed, whether seen or only heard.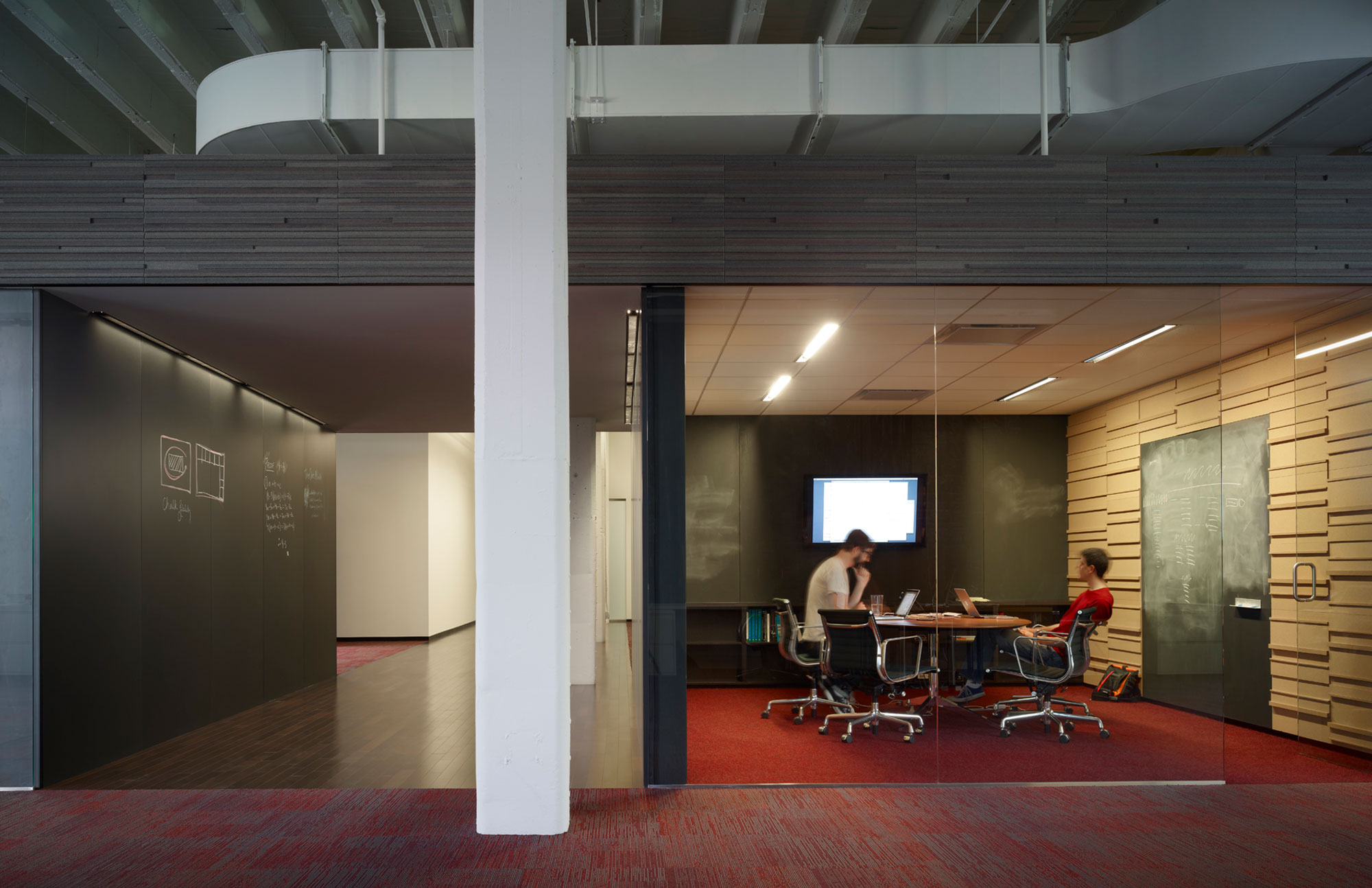 The founders of Basecamp have dedicated themselves to improving the office experience, whether through the web-based project management software they developed, a commitment to a calm professional culture, or the work environment itself. Among the objectives for their office, located in a loft space in a concrete building in the West Loop, were natural light throughout, or the perception of natural light; places where meetings or gatherings could take place without disturbing others; and a quiet and peaceful, but still open, workplace.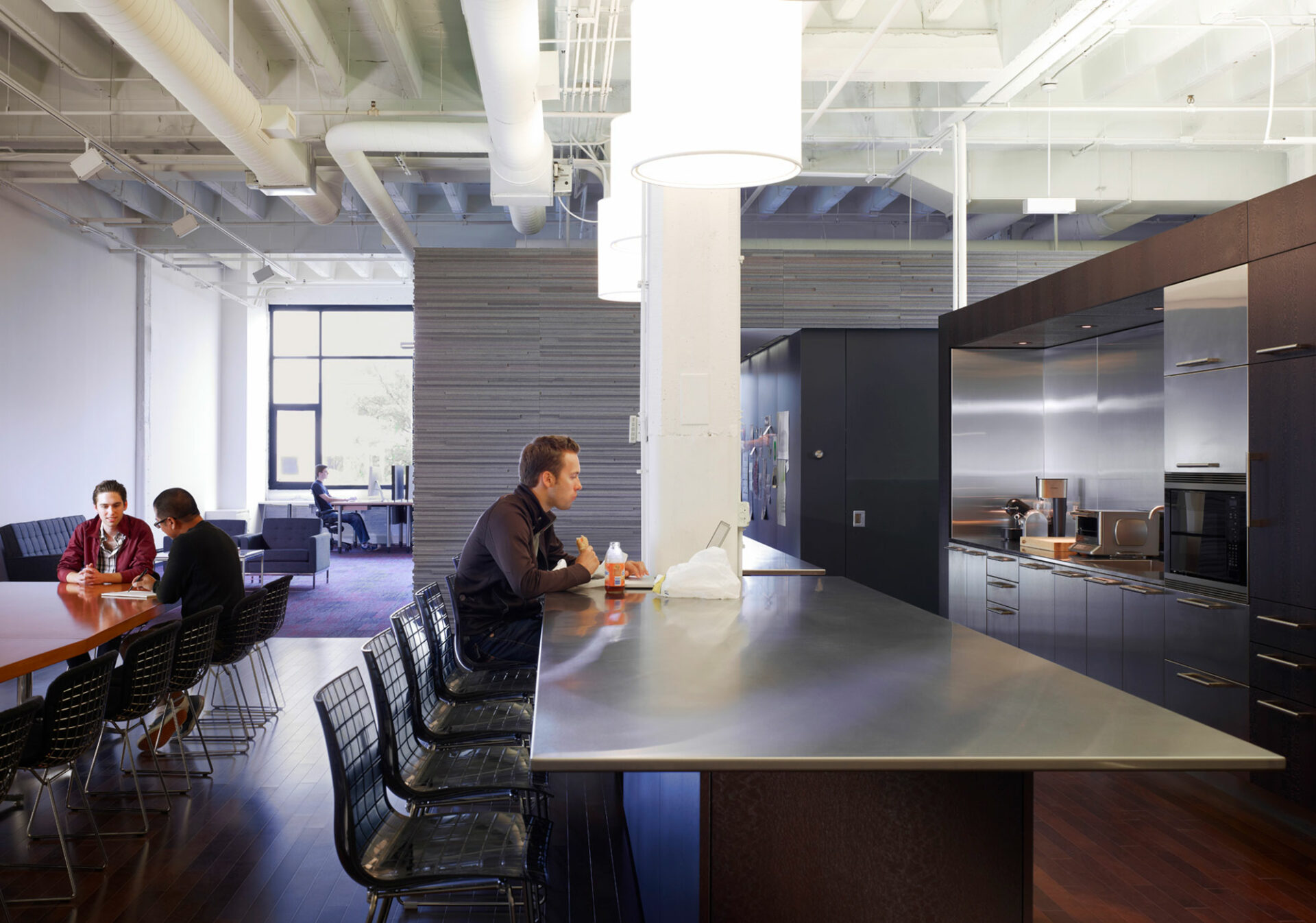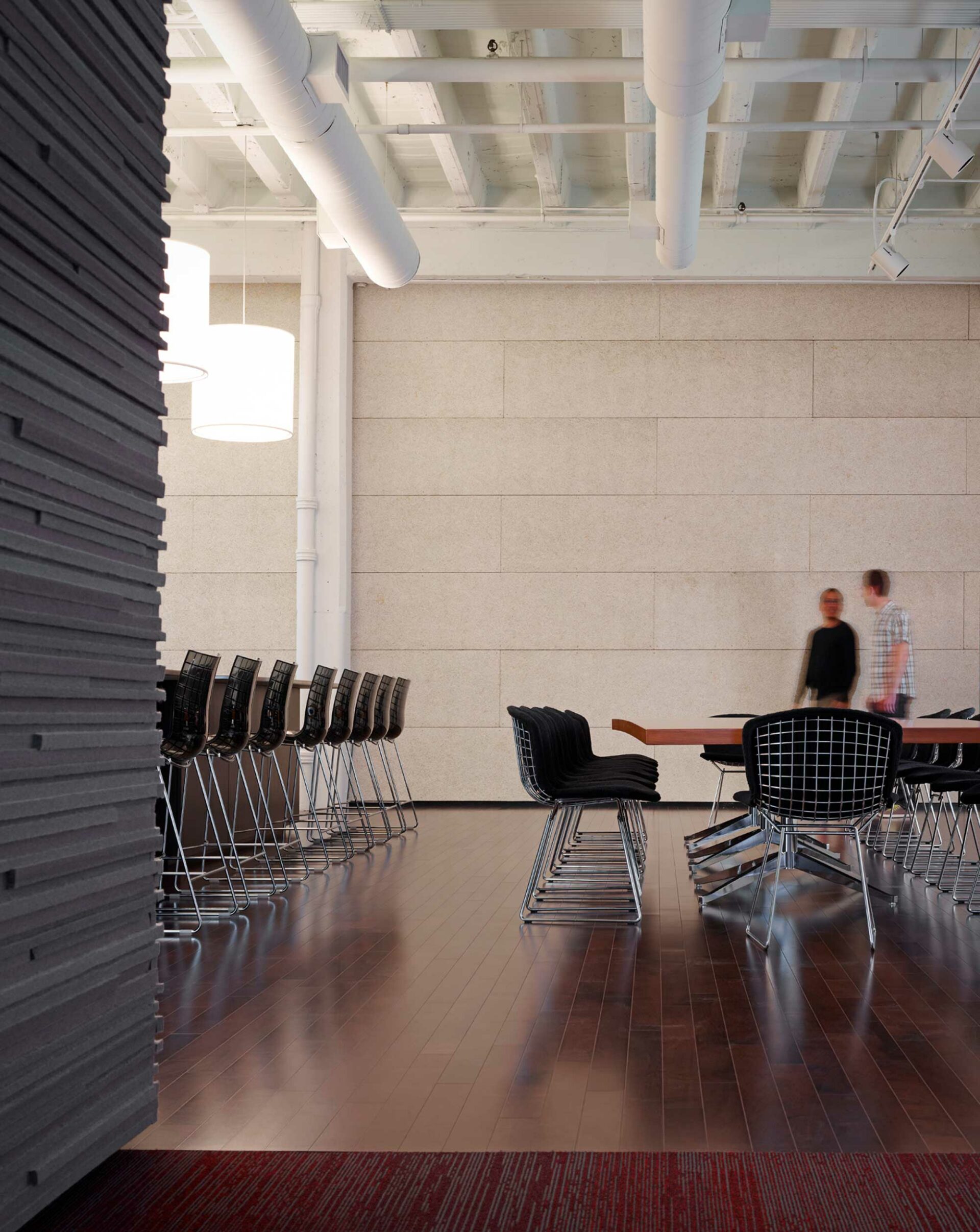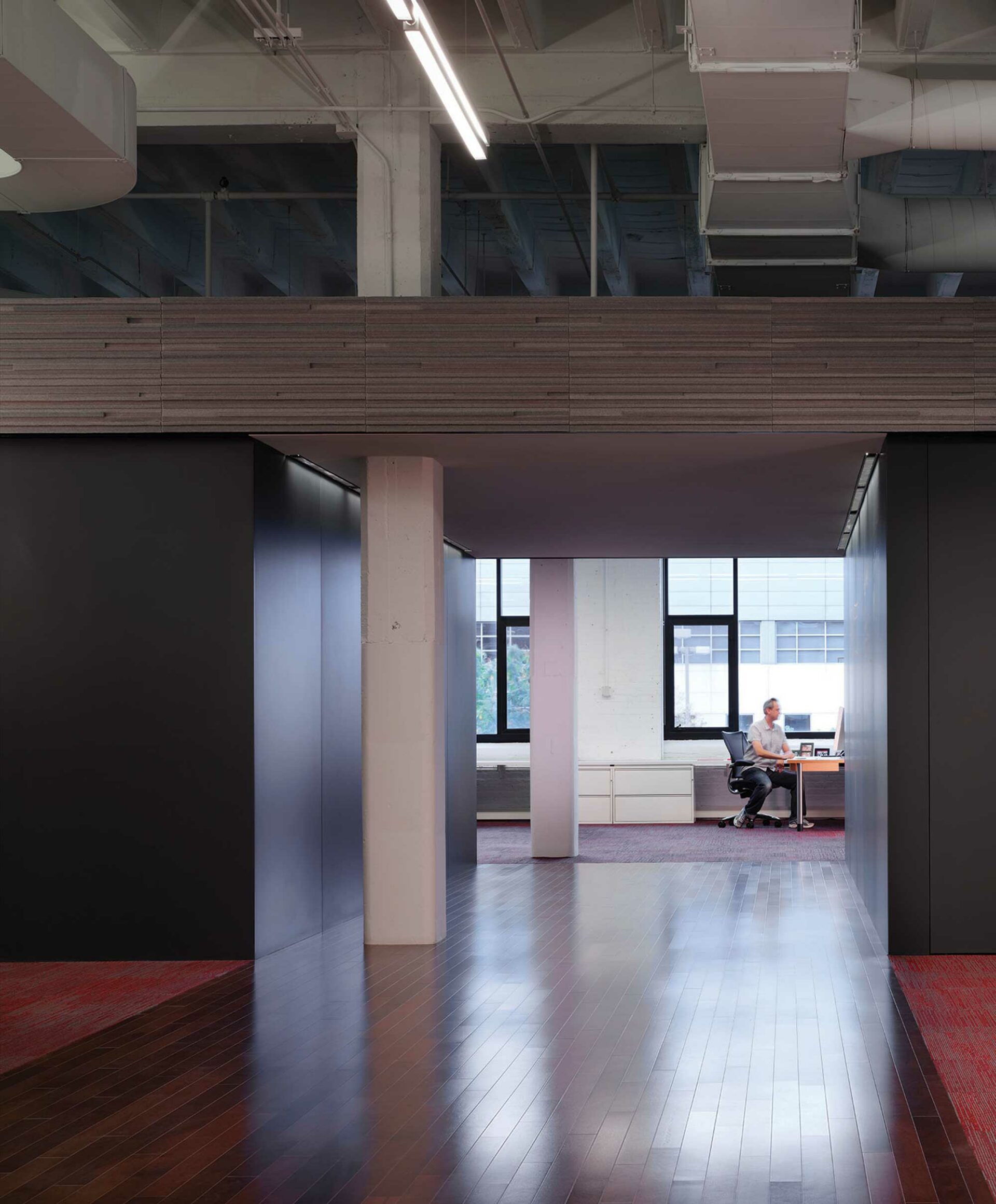 At the heart of the office, clad in a custom configuration of stacked industrial felt strips, a large central core acts as organizing element and acoustic mediation for the large open space. Embedded with quark-lined meeting rooms, the core separates the bright open desk area from a communal eating and meeting area and a raked lecture space. With a single simple gesture, the organizing core provides for the complex needs of the grow company.