Osito's Tap
Chicago, IL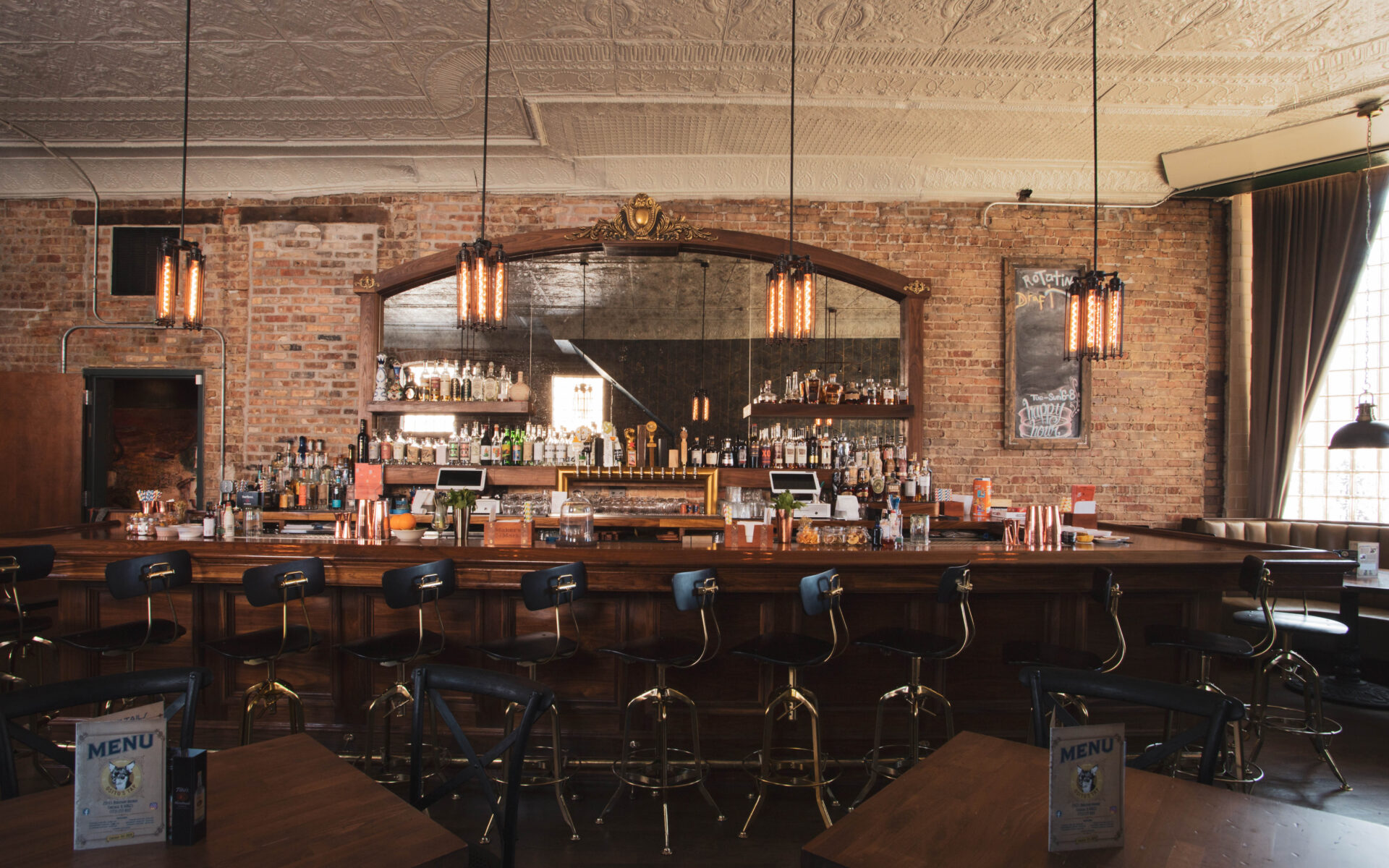 With the awarding of a Neighborhood Fund Grant from City of Chicago, Osito's Tap is a new local nexus in the Little Village community of Chicago. As a tap room serving craft beers, whiskey, and tequila, the tavern aims to elevate and energize the Mexican American, Hispanic, and Latino culture of the neighborhood by progressively blending old with new through design.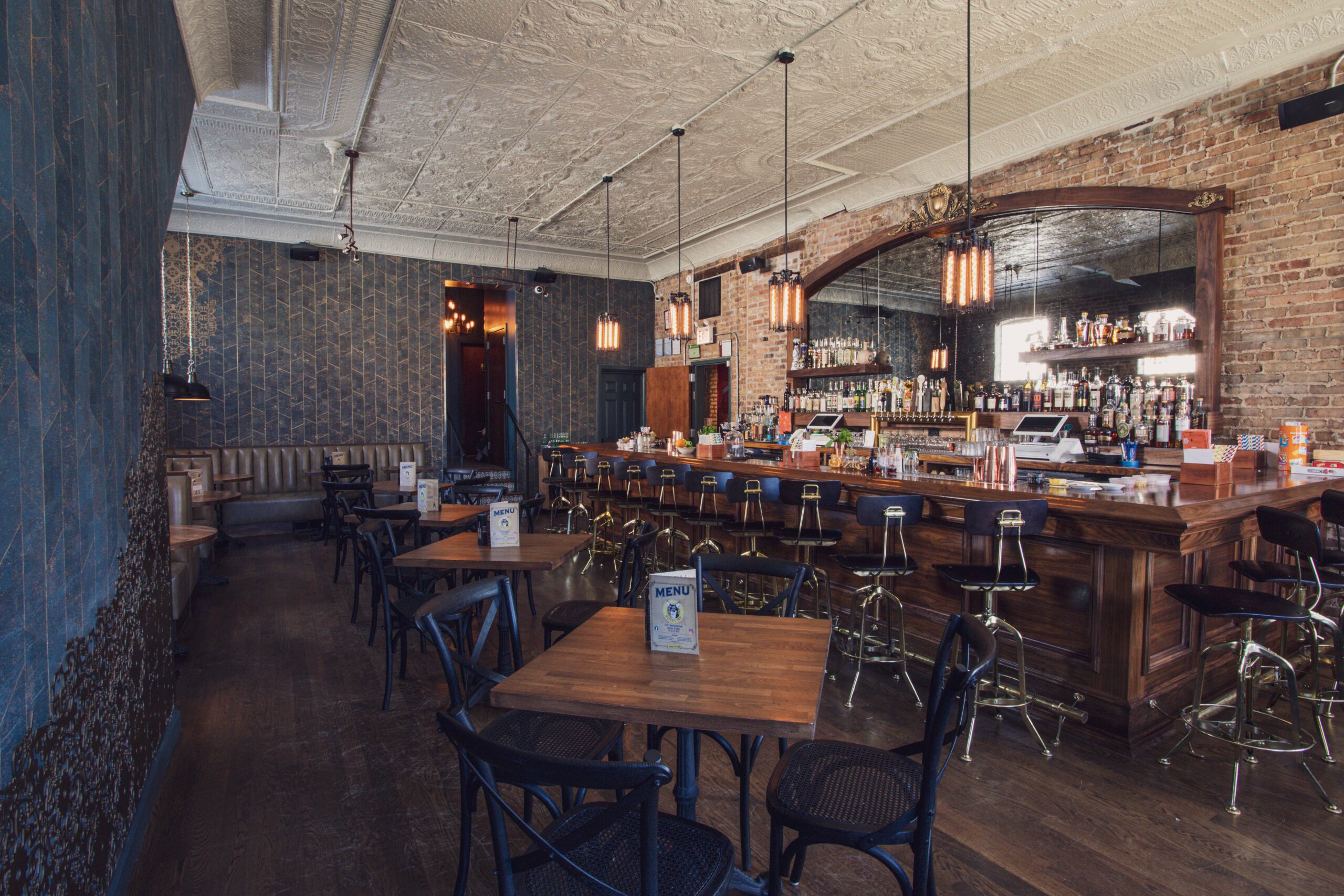 The tap reflects a lineage of history that shaped not just the space, but the neighborhood to it's current community. The design nods to the past as a speakeasy and hideout for mobsters by exposing the original masonry wall, using dark and detailed millwork at the bar, and providing deep set booths at the perimeter. And its Mexican American roots are also reflected in the ornate pattern work derived from the traditional Talavera tile that erodes the walls and mirrored surface behind the bar.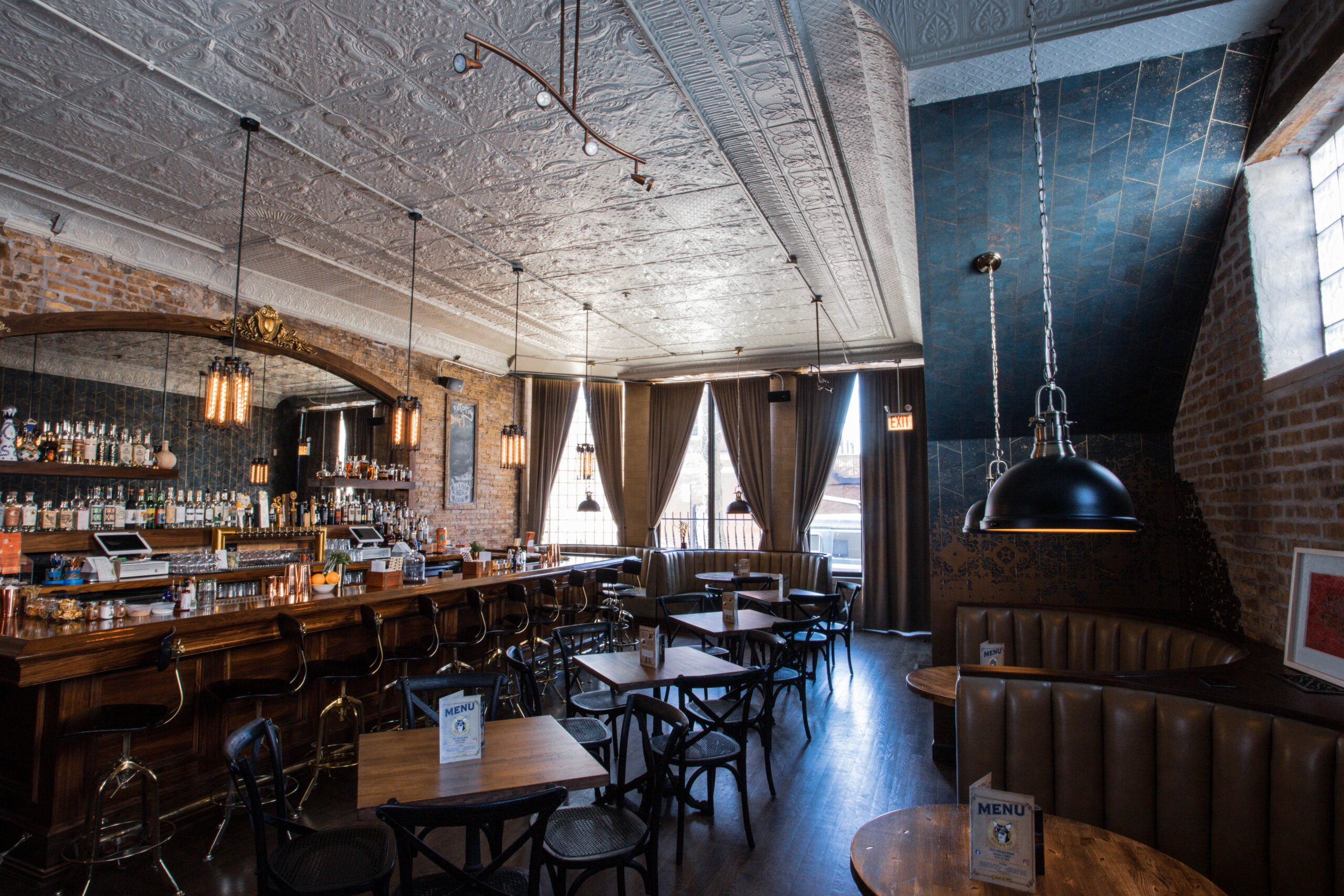 Beyond expressing the history of the space, the aging building also needed life safety and structural updates. Structural framing was replaced to support the new occupancy load of the first floor. Establishing a new firewall separation from its adjacent retail space was created by select masonry infill and a series of fire doors. Much like its unseen mobster activities in the past, the unseen renovations may not be recognized by visitors, but they are an integral piece of the space.