Foxtrot
Chicago, IL
Known for their locally sourced, curated goods, Foxtrot retail stores sought to match this localized approach by reflecting the diverse neighborhoods and context. Each store is tailored to the community in program and design, but also maintains the signature Foxtrot brand.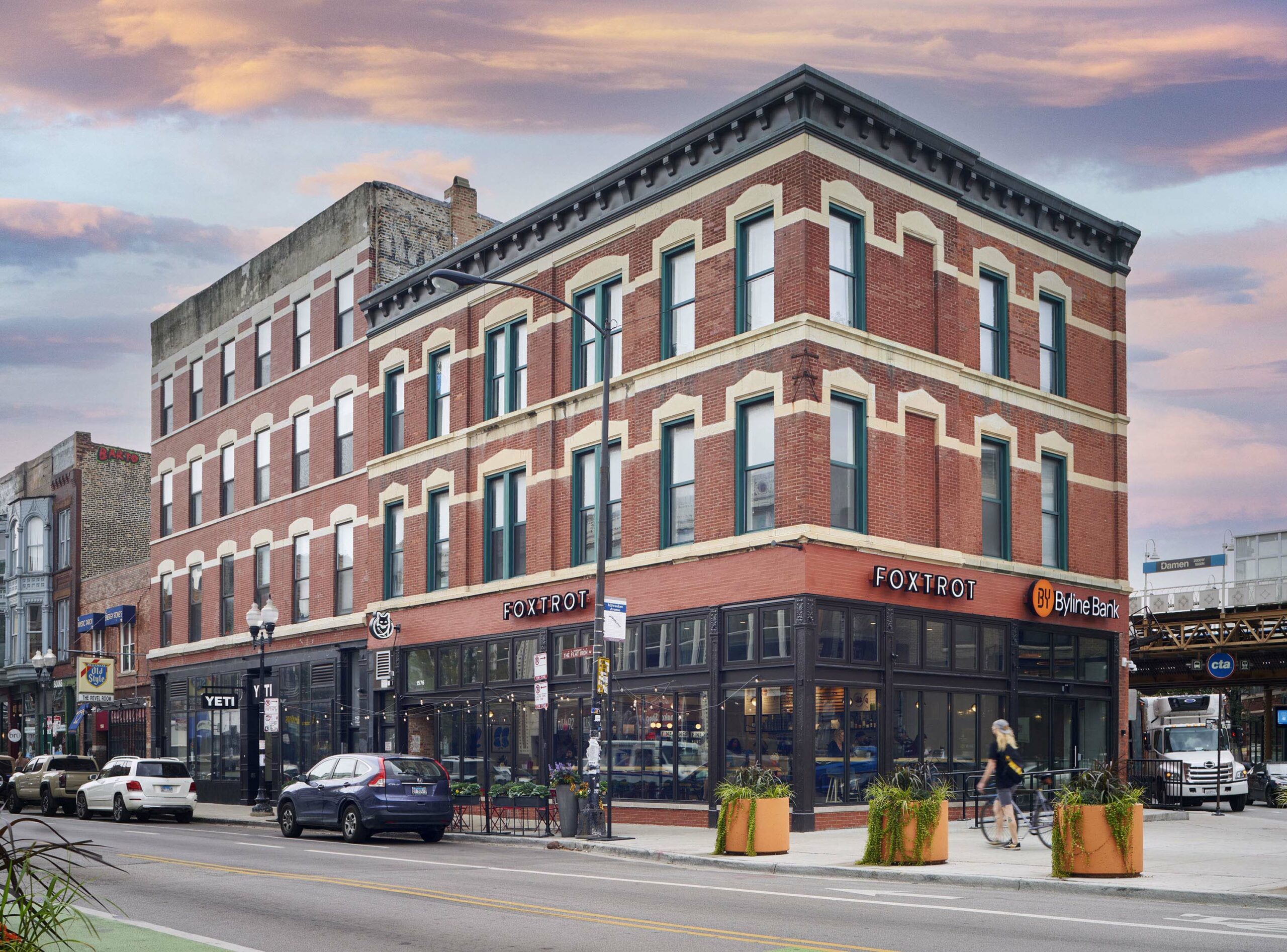 Foxtrot is a quickly expanding company with roots as an upscale online delivery marketplace growing into physical retail storefronts with locations nationwide. In addition to designing a 10,000 square foot off-site kitchen and packaging facility, ParkFowler Plus led the design for the Foxtrot stores at Wicker Park, Fulton Market, Gold Coast and within the Tribune Building on Michigan Avenue. Each location averages 2,000–5,000 square feet and offers a market area with dry and refrigerated goods, grab-and go sections, wine and beer shelving, and a coffee bar. Beyond those staple programs, other functions adapted to the needs of the community.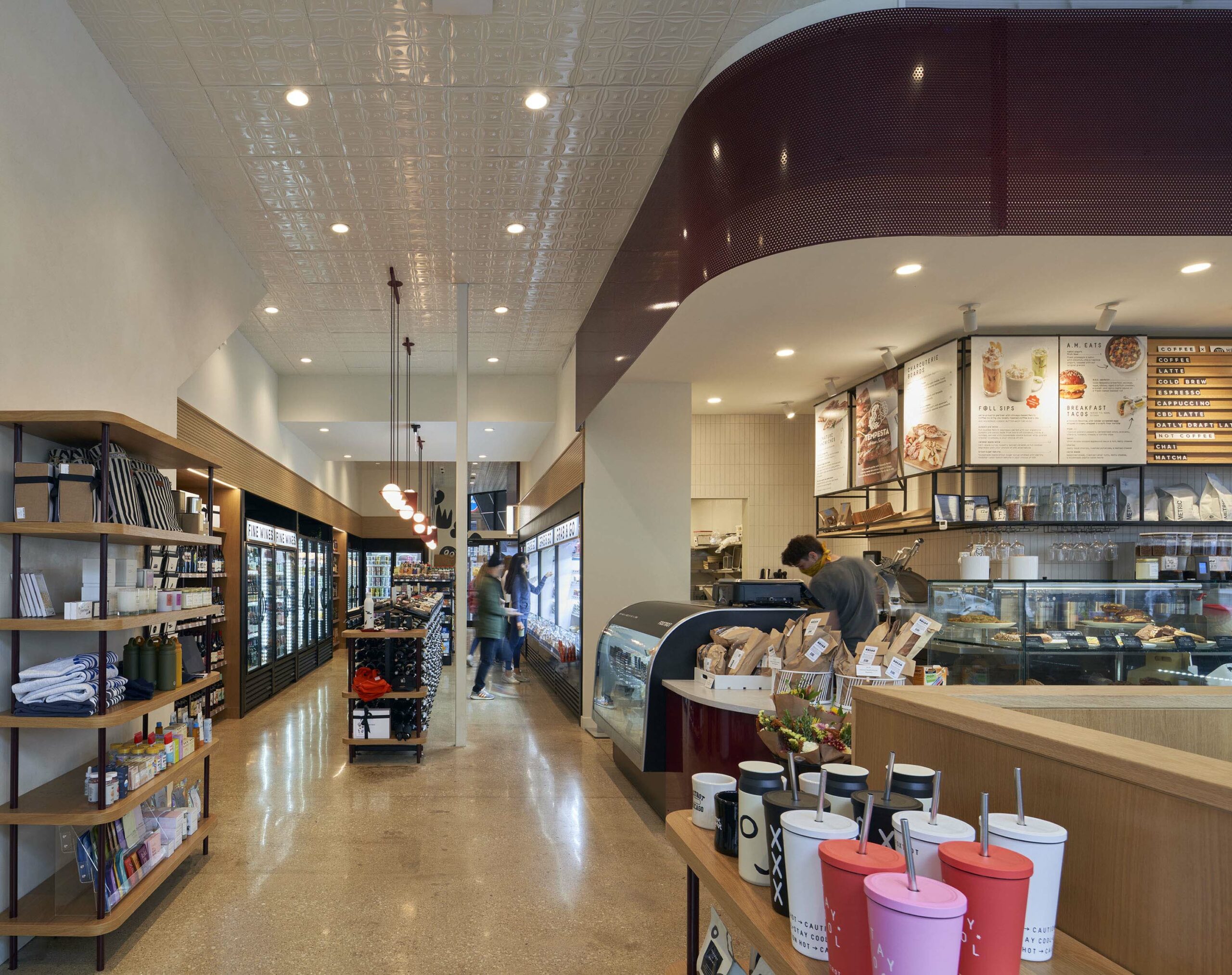 Wicker Park and Gold Coast are hubs for their online delivery services and cater to the evening culture by offering counter service wine bar with ample interior and exterior seating facing the active public intersection. Fulton Market and Tribune cater to a day-time consumer with the focus on coffee and sandwiches. Each store adapts to both program and context with variations in material and color palette while maintaining a clean, minimal aesthetic allowing guests to focus on curated goods in a curated environment.