Wood House
Chicago, IL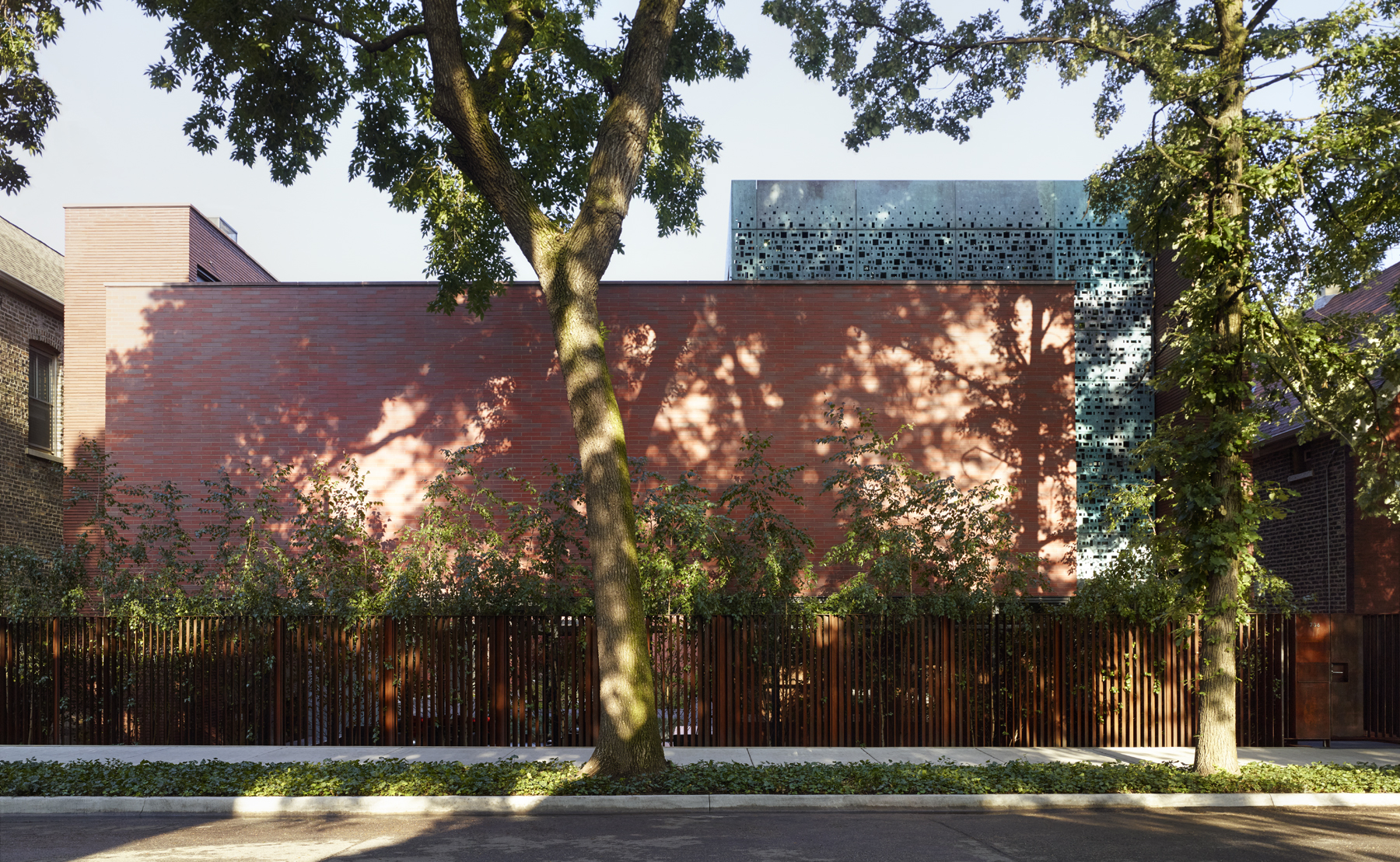 The traditional residential architecture of Chicago's densely built fabric often sacrifices privacy for light, or the reverse, in the name of economically efficient development. Wood House, on the other hand, is a very deliberate exercise in the balance between openness and privacy, transparency and opacity, in a tight urban setting.
Views and light are calibrated throughout to provide moments of comfort, introspection, and calmness. The second floor is washed with northern and eastern light, perfect for sleeping, while the third floor takes advantage of access to terraced outdoor green spaces with views of the Chicago skyline. Wood House provides a specific level of solitude and discretion, without turning its back on the city of which it is an integral part.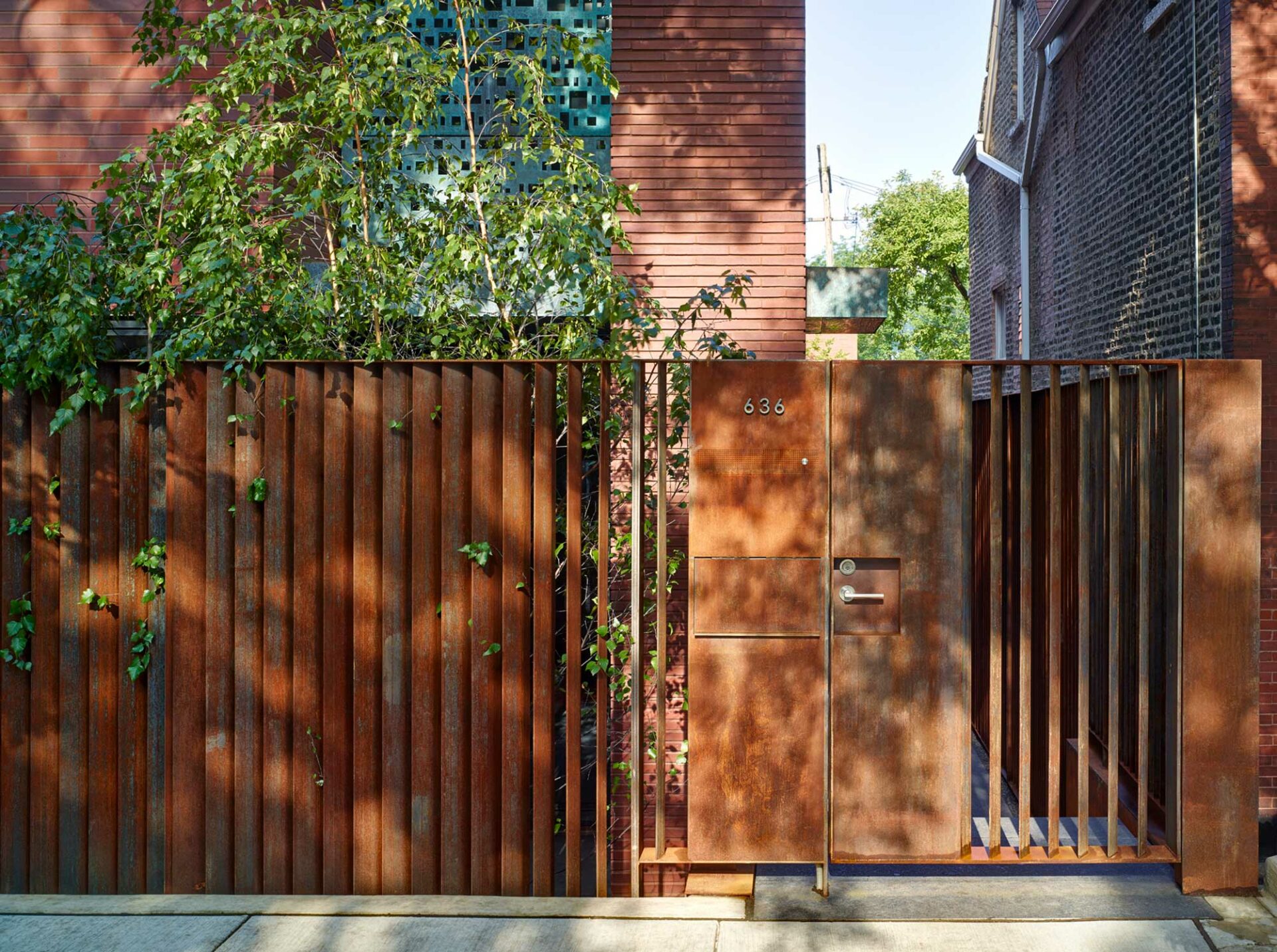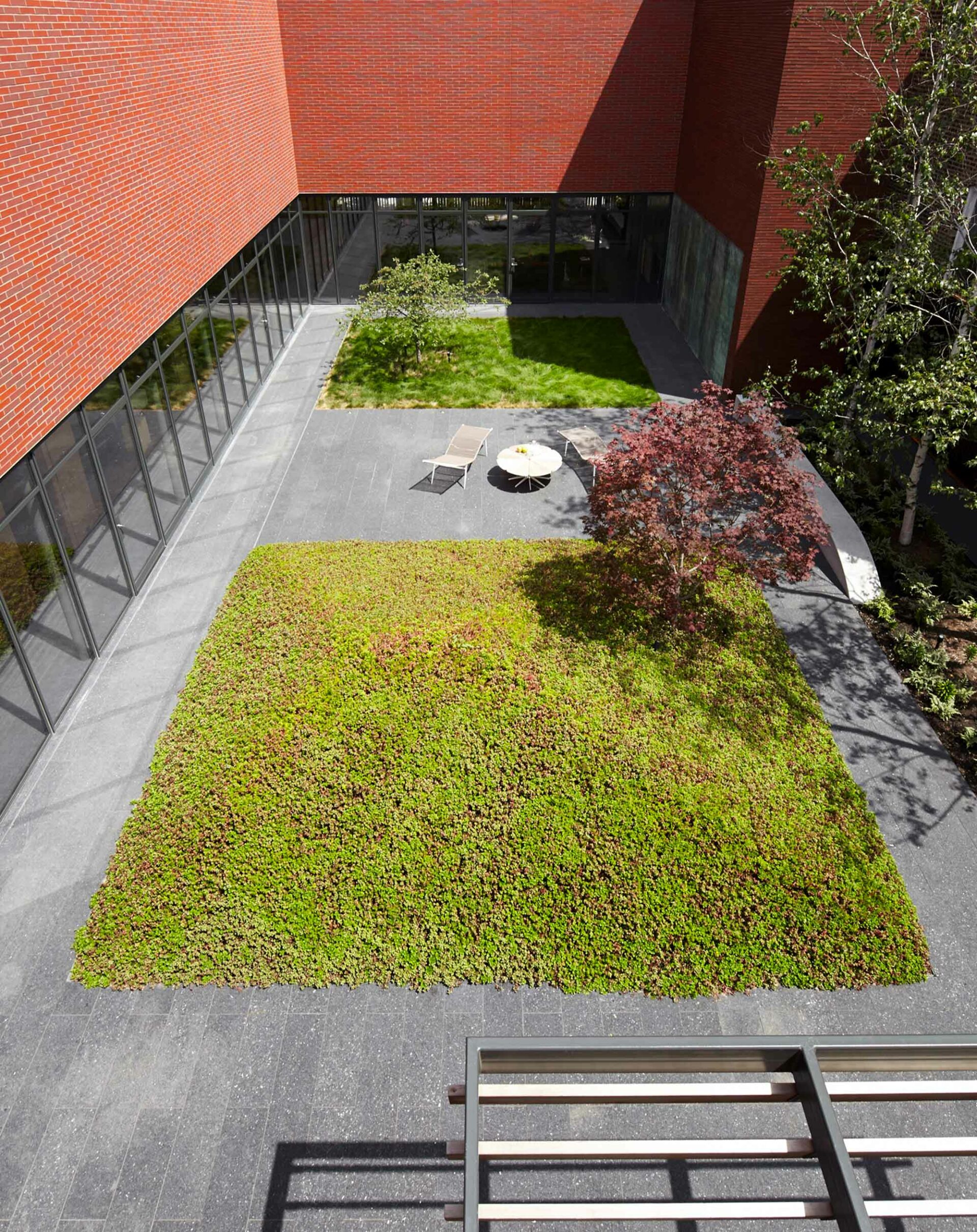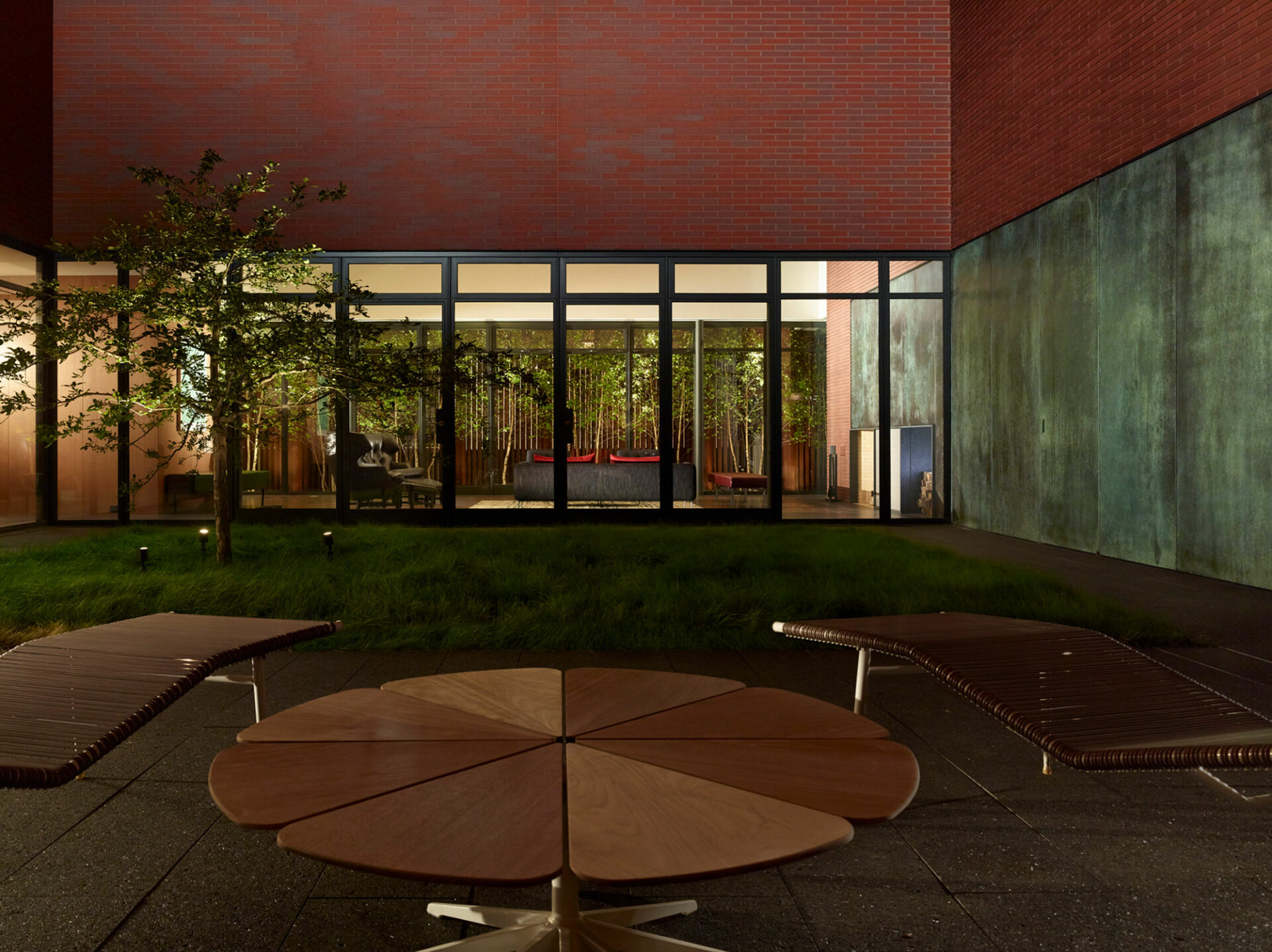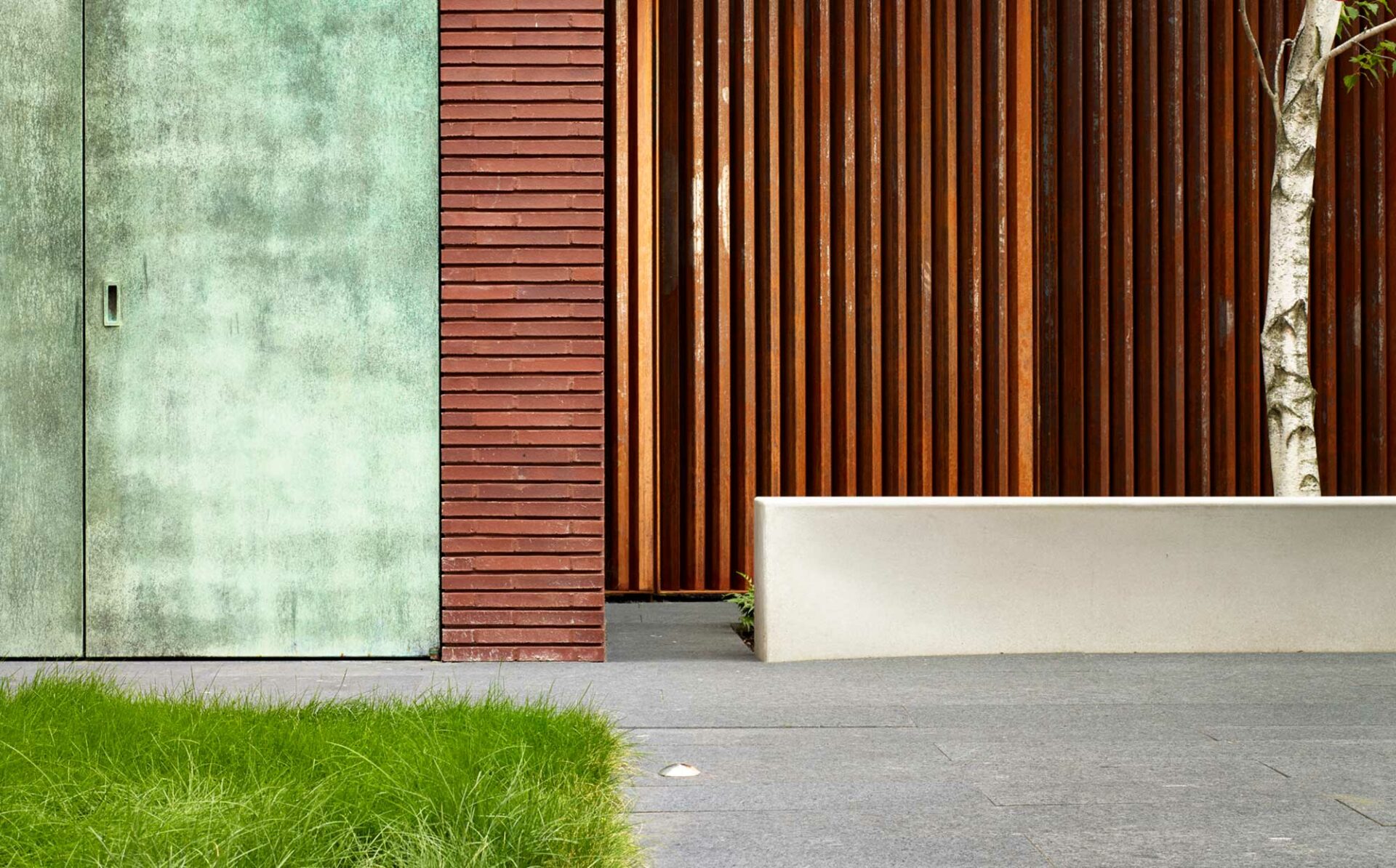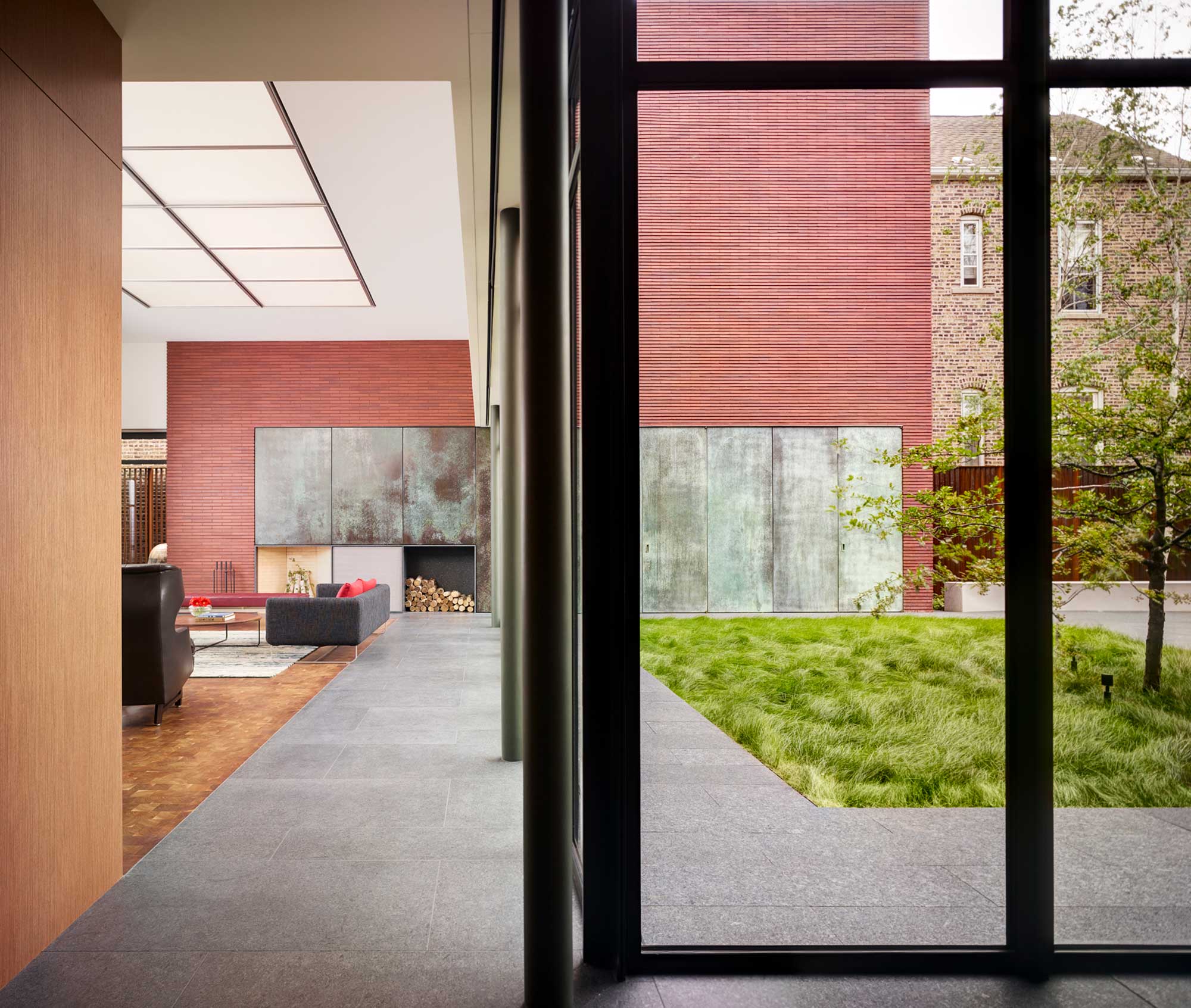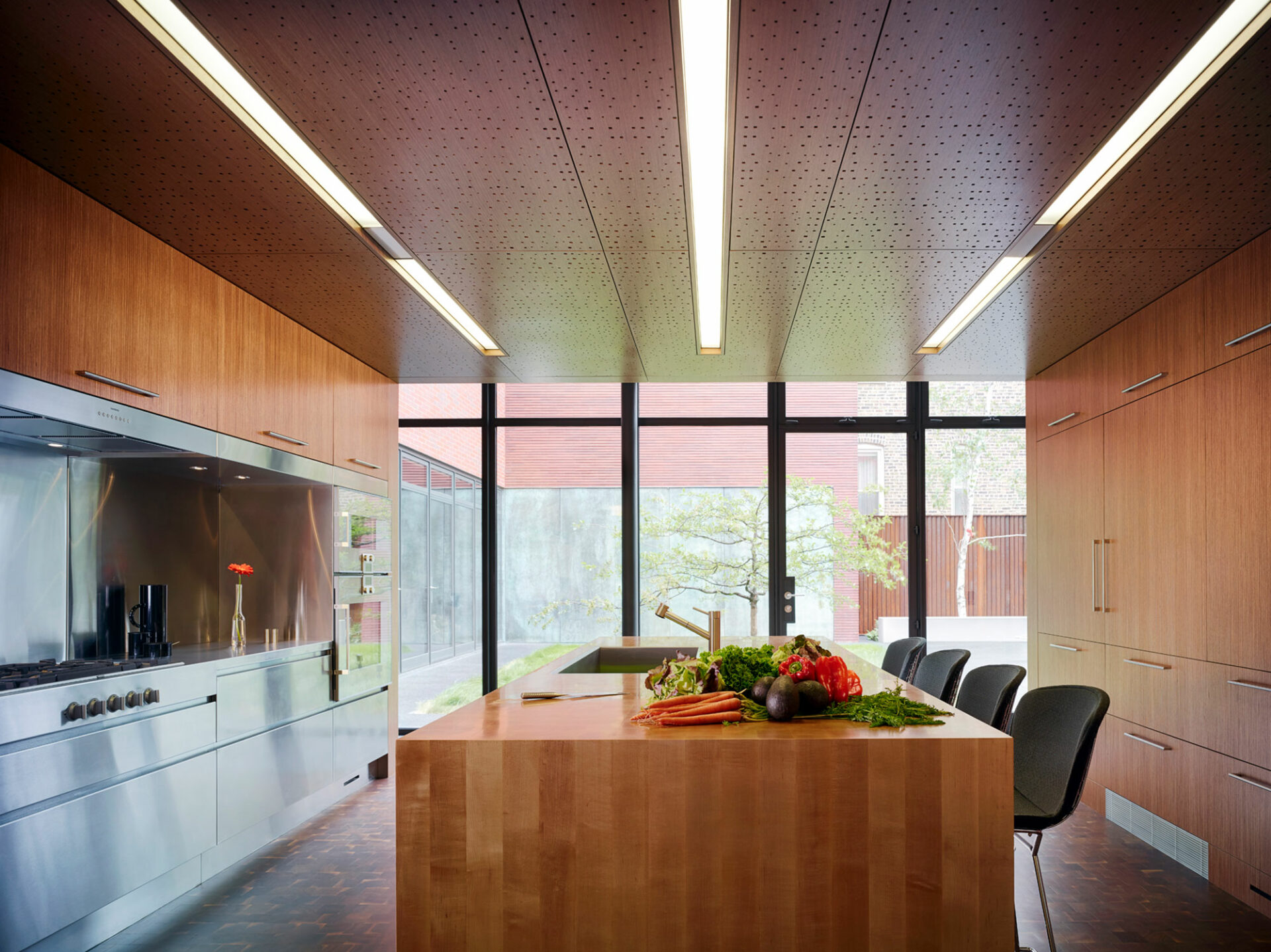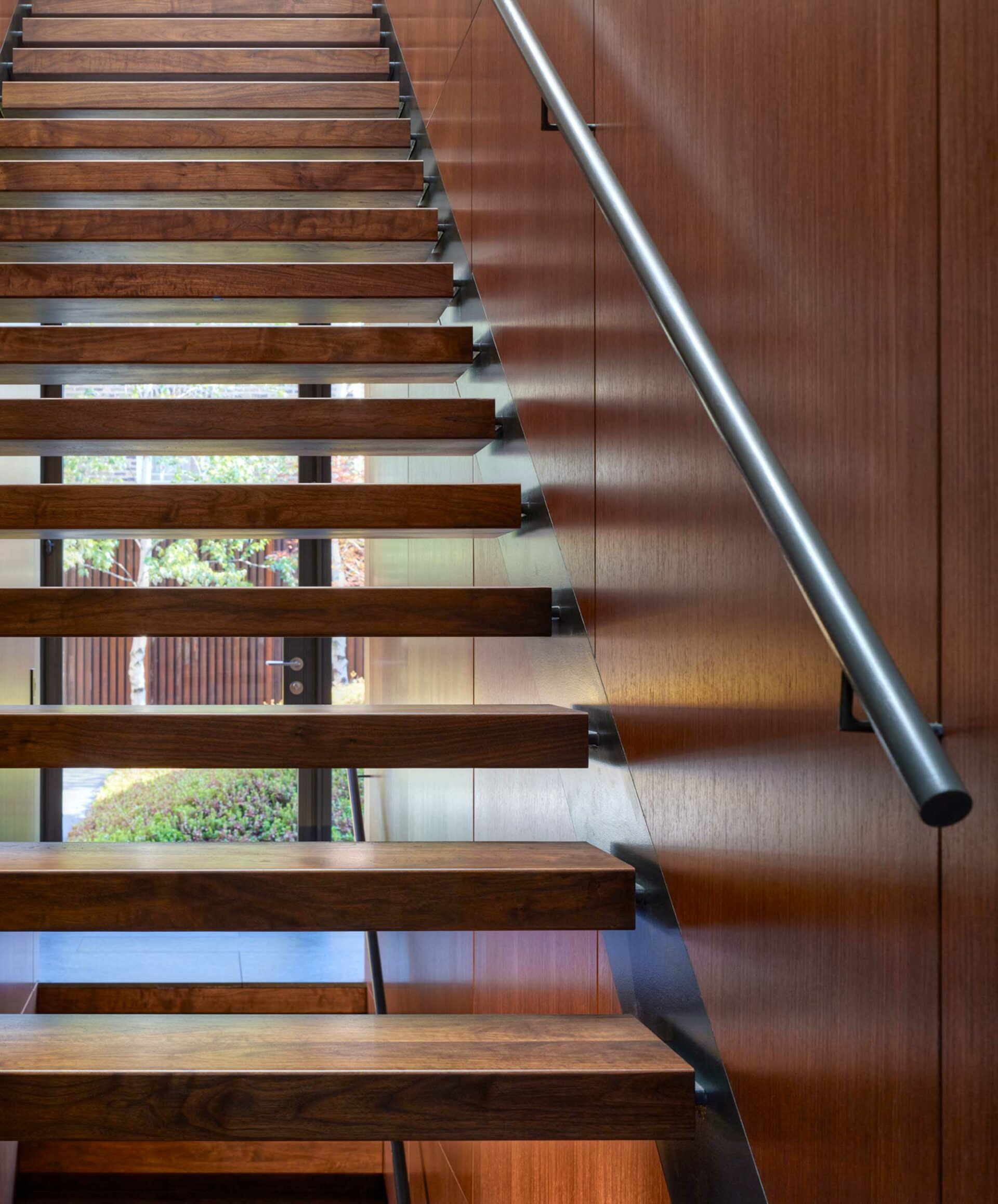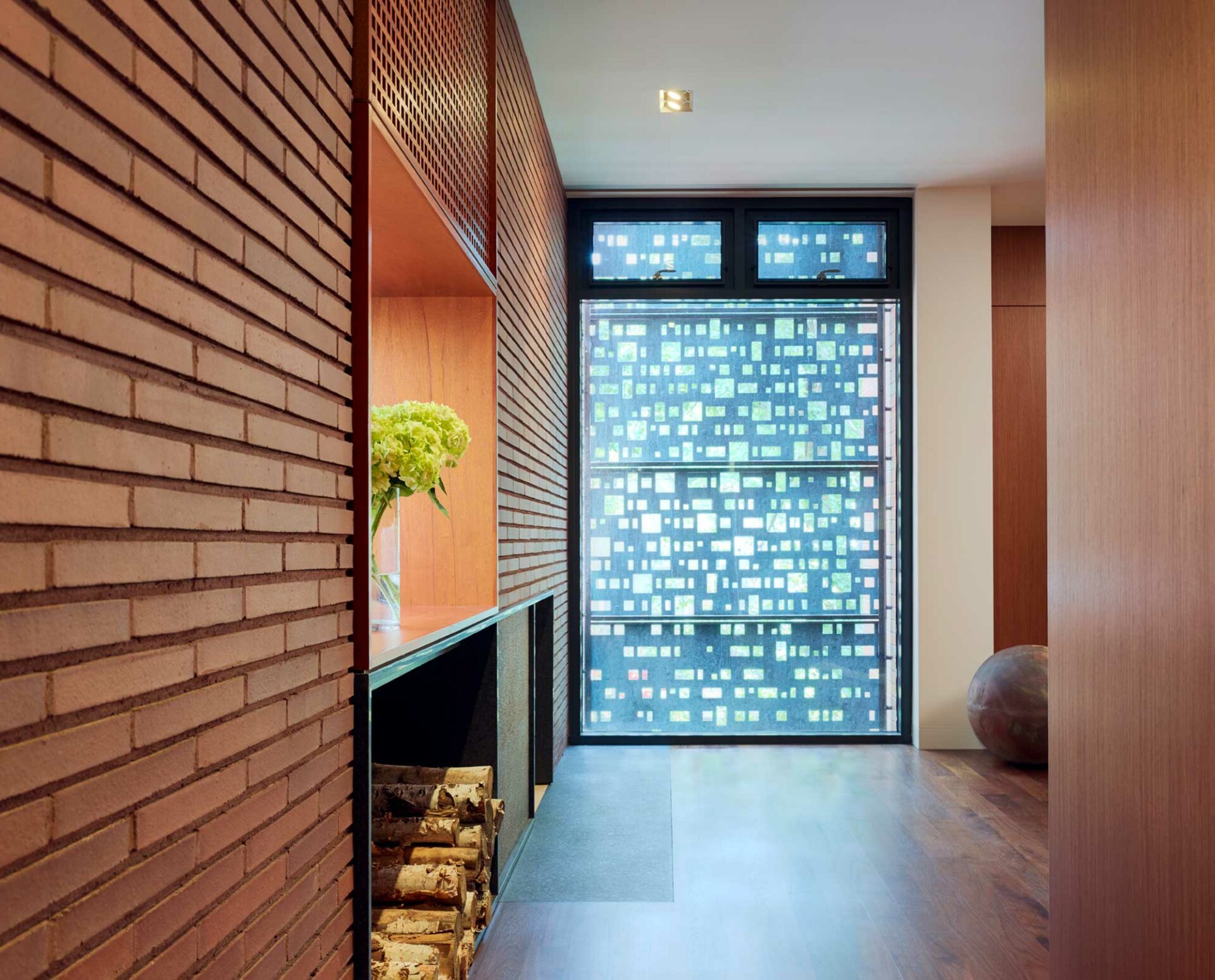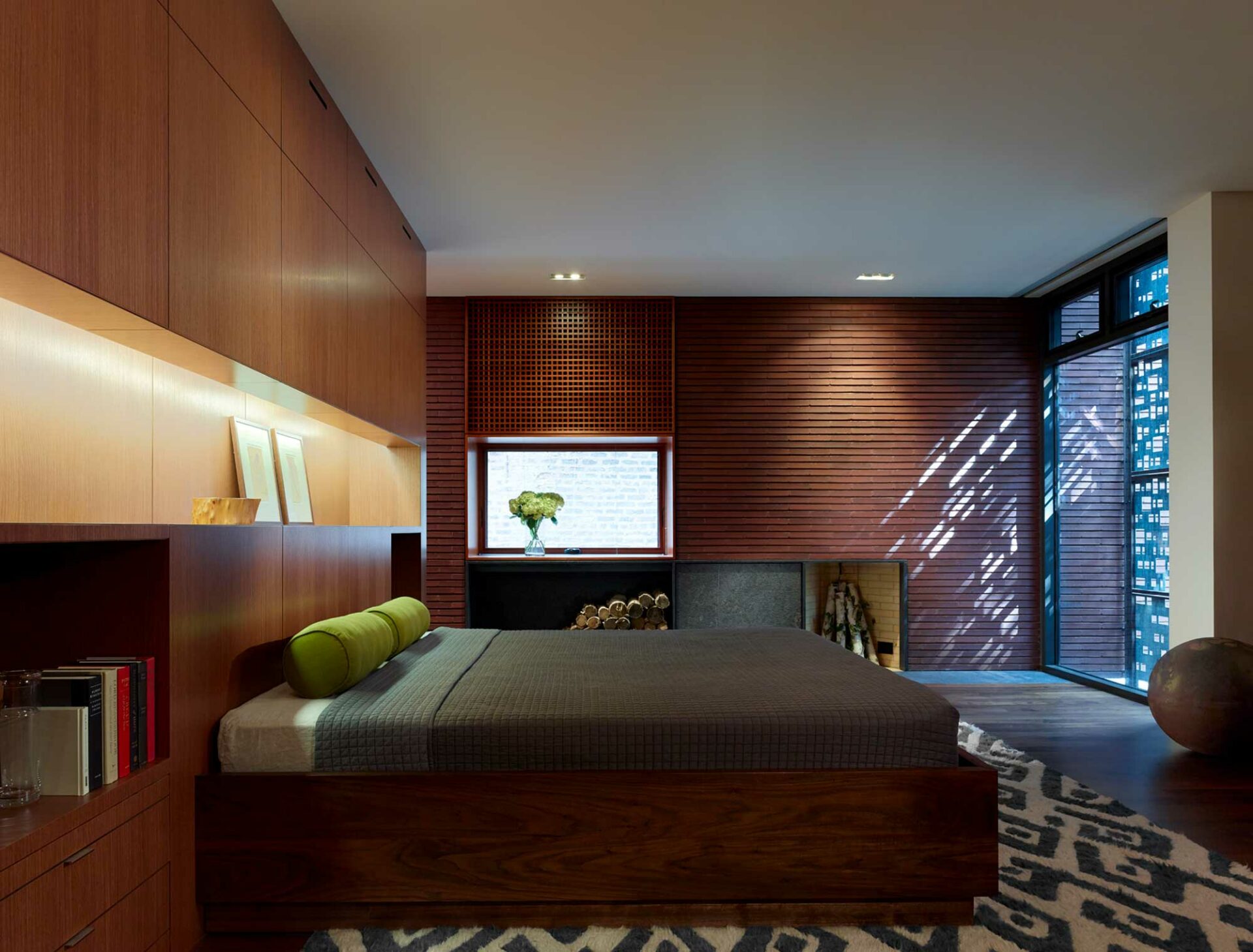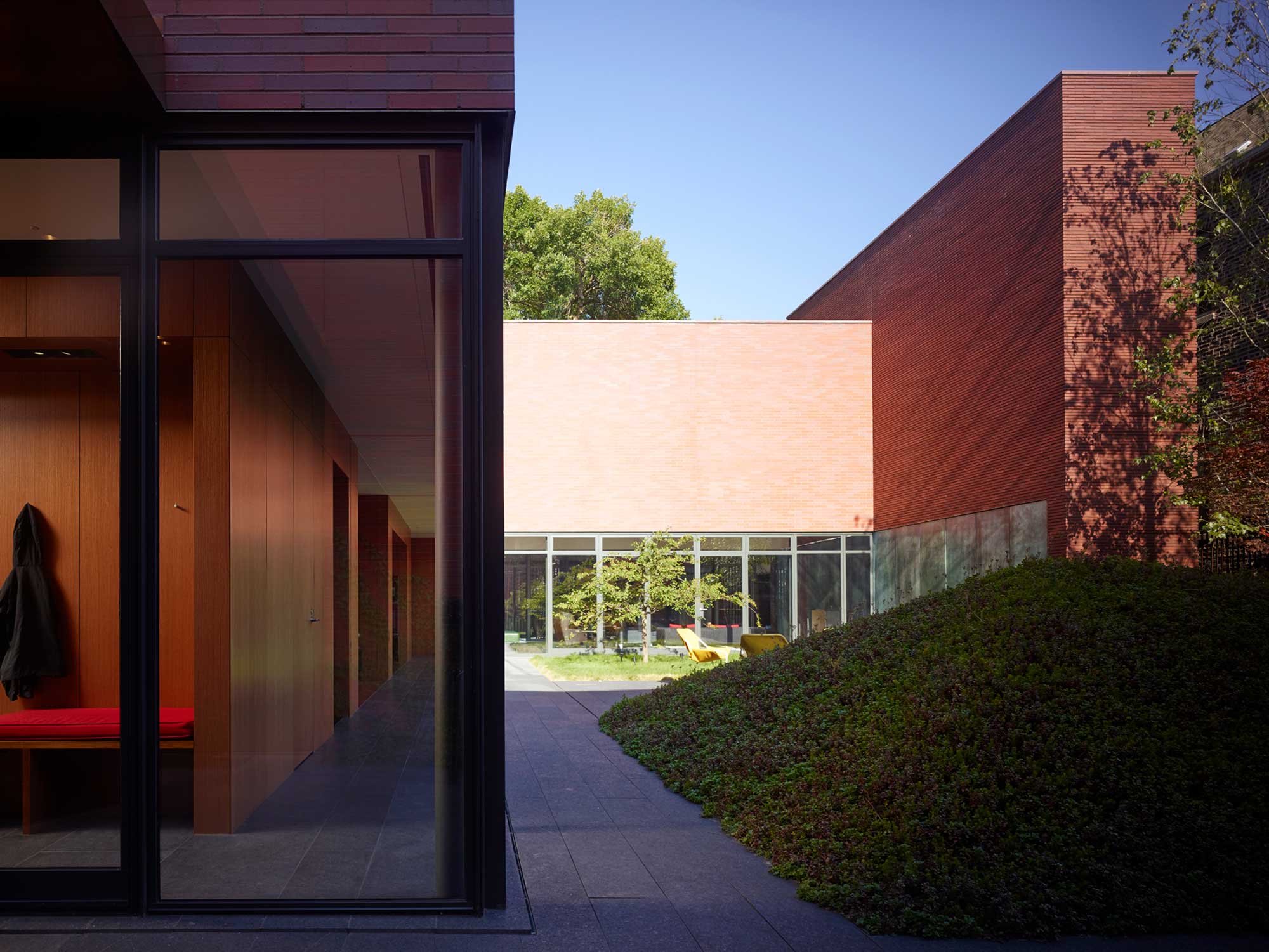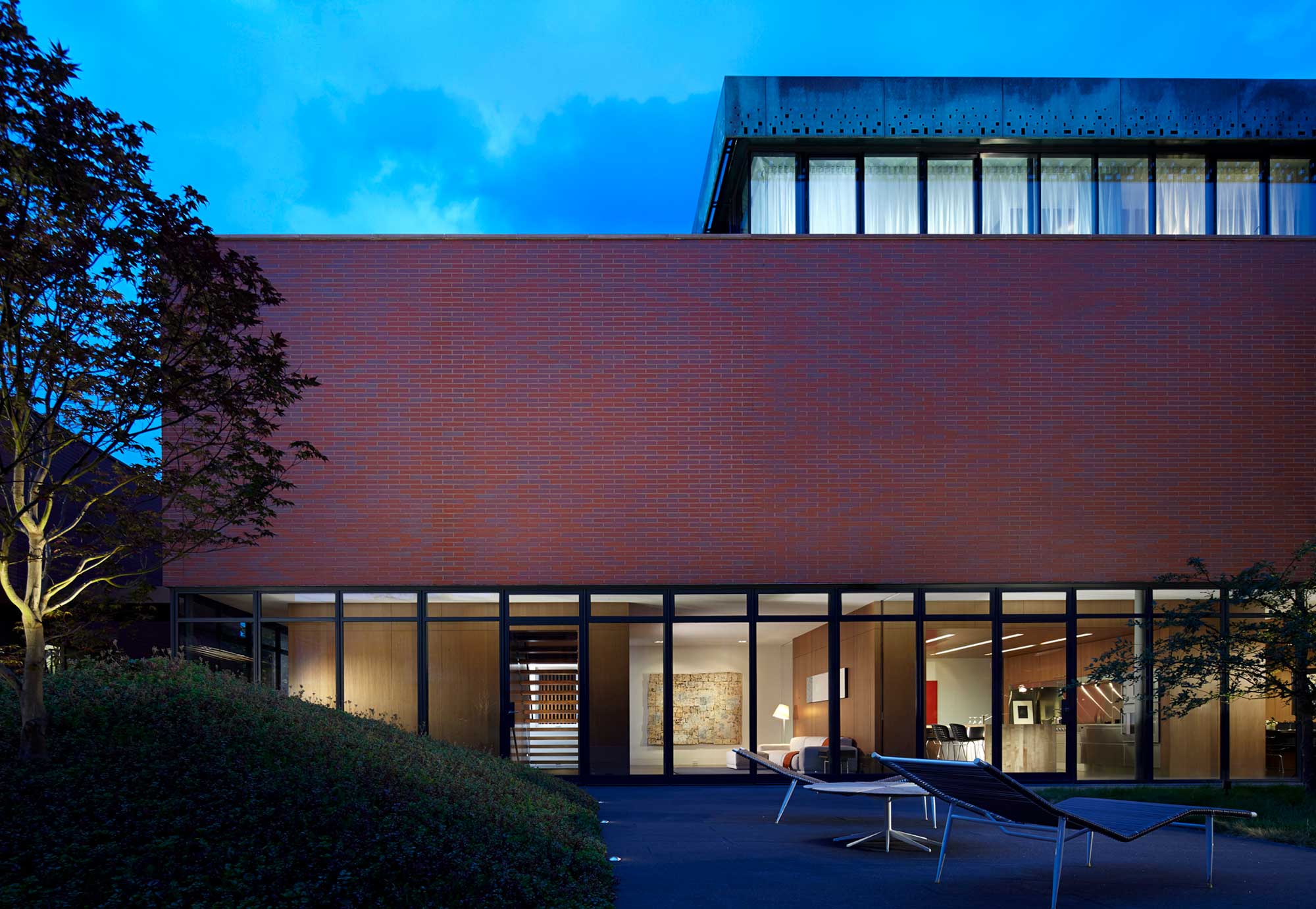 The house is organized in an 'L'. On the first floor, the living room is a two-story volume with a lay-light of patterned acrylic that filters natural daylight from the skylight above. Full-height windows and doors line the east and west sides of the room, creating seamlessness between indoors and out. The other leg of the 'L' is a three-story volume along the north side of the property. Millwork boxes separate the first floor functions. Black granite defines the perimeter circulation, and blocks of end-grain walnut infill the center floor areas. An elegant open riser stair is illuminated by natural light from a skylight above and adjacent windows.

Sustainability was a high priority in the design of this house. Skylights and clerestories promote passive solar energy, while mechanized sunshades, a geothermal well, radiant heating, and storm-water runoff systems add to this project's environmental responsiveness.