Silo
Toronto, ON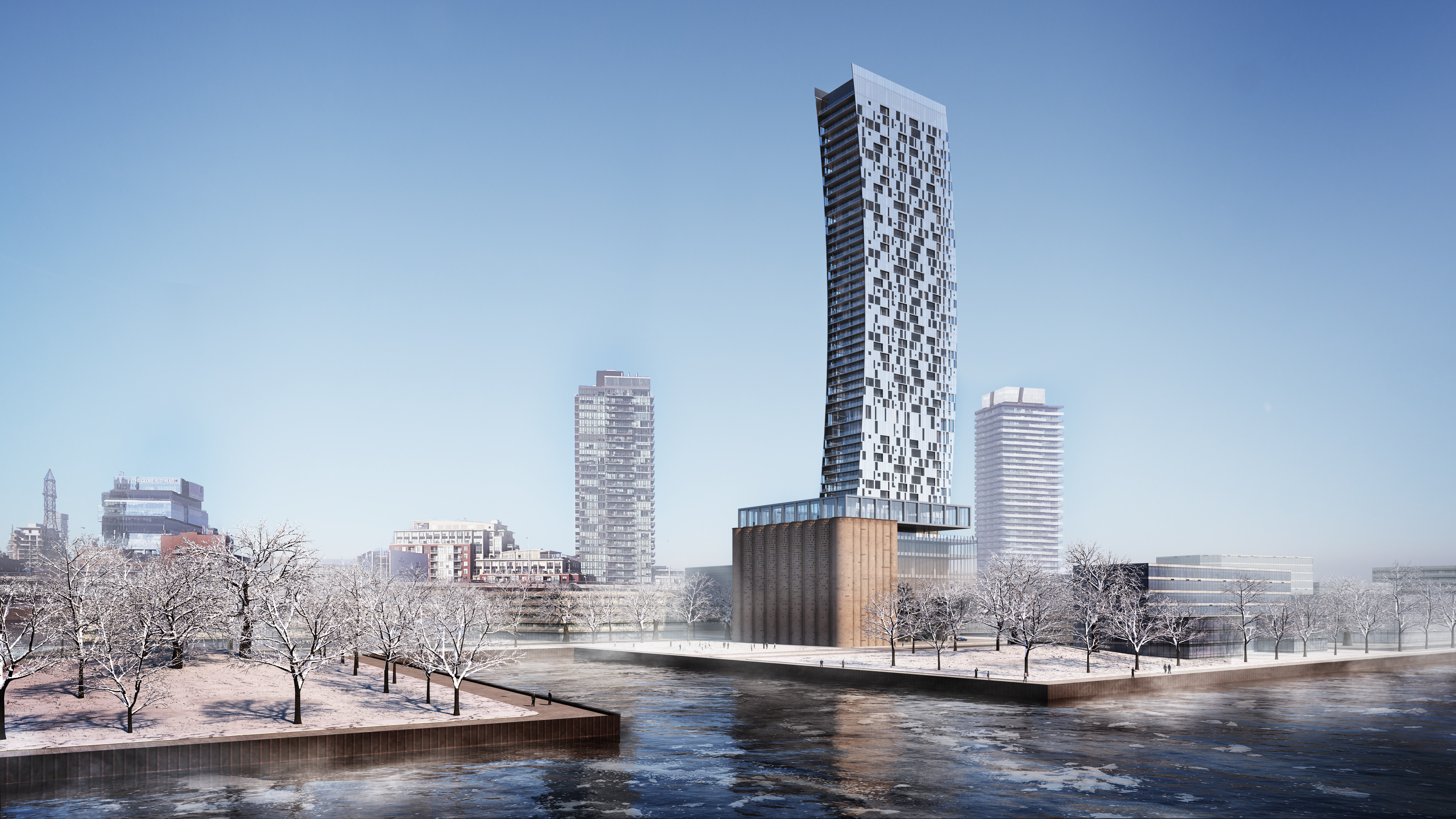 On Toronto's former working waterfront, Silo represents a negotiation between the industrial and agricultural pasts of the Great Lakes region. Protecting existing grain silos on the site created an opportunity to integrate, and accentuate, a piece of the city's past.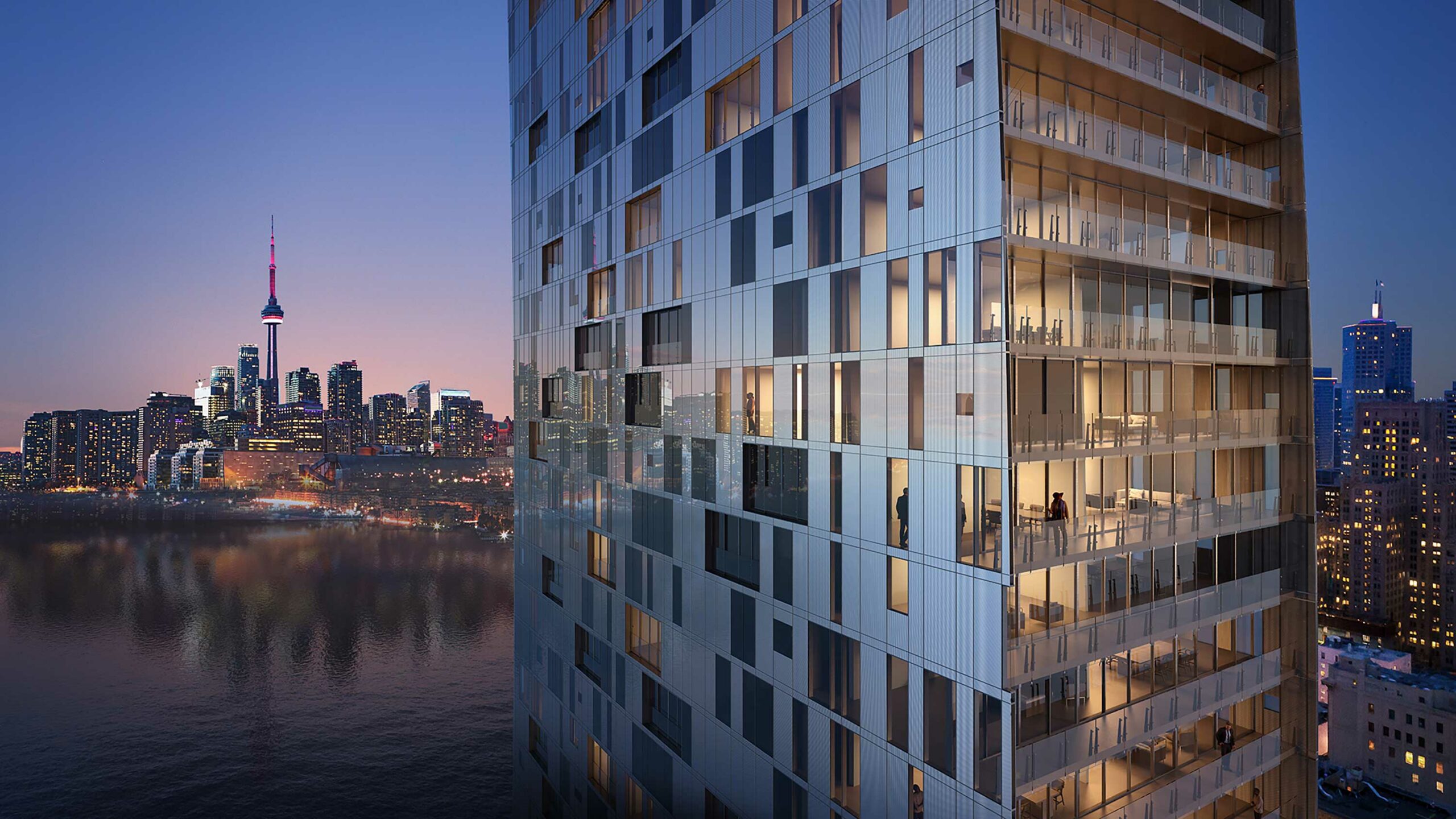 Formally and programmatically, cues were taken from the mechanical exuberance of grain elevators and the monumental presence of the utilitarian structures in the design of the masterplan for this waterfront site. The adaptive reuse of existing silos was inserted with a new utilitarian program as an automated parking structure while the uniform concrete skin was perforated to damp the interior with natural light. New glass-enclosed base houses retail and commercial space, a contemporary museum, and a restaurant and lounge that take advantage of views into the parking cells and beyond as part spectacle.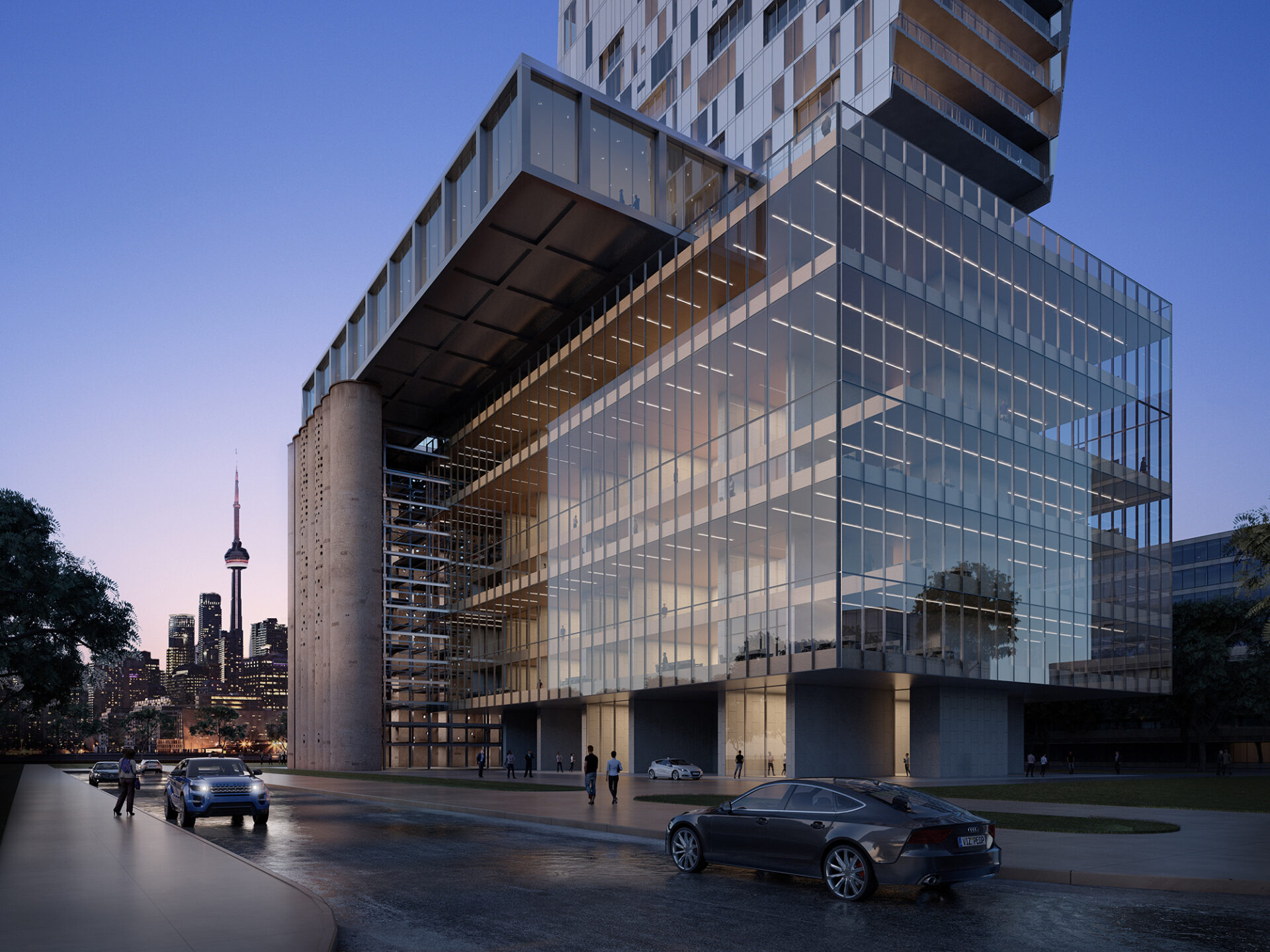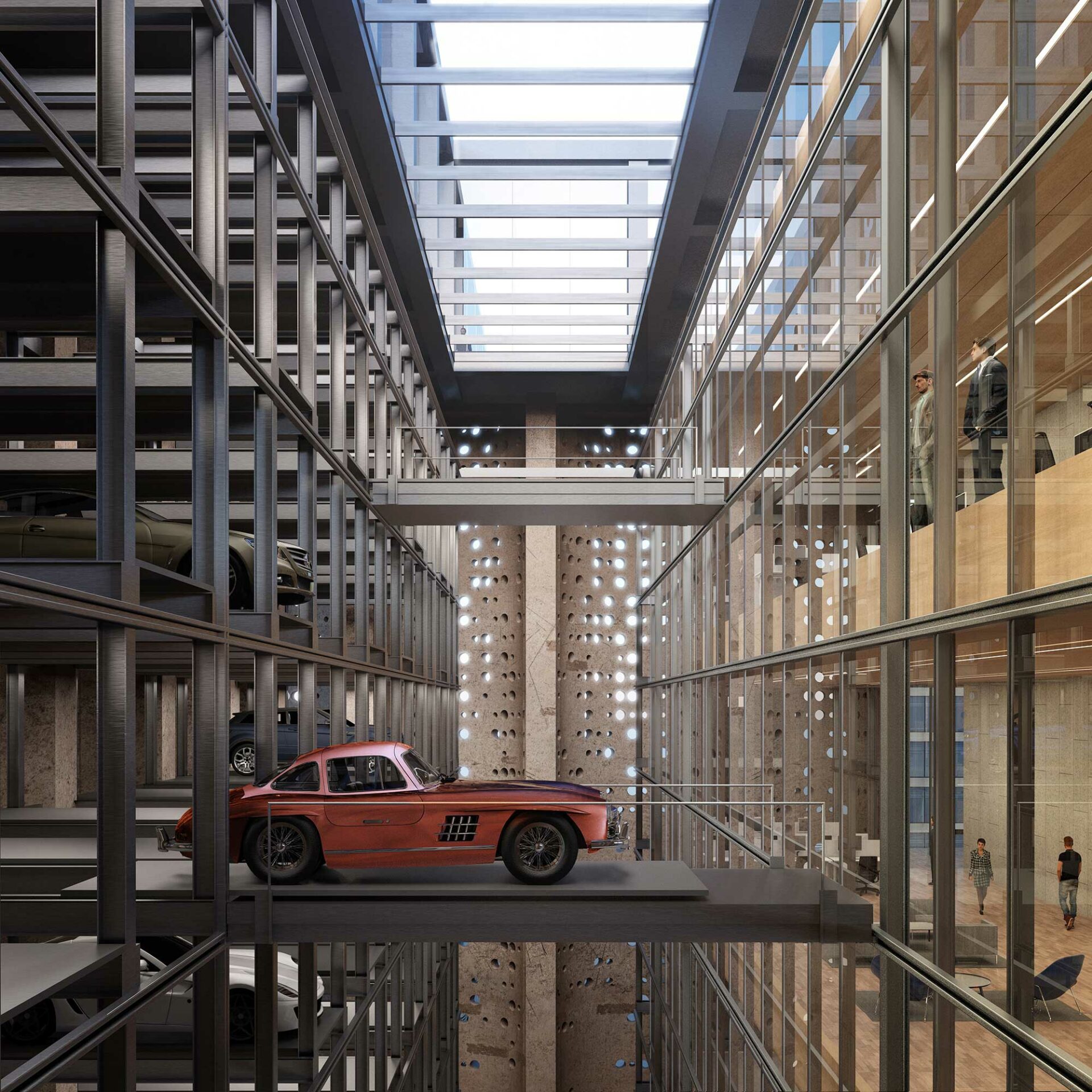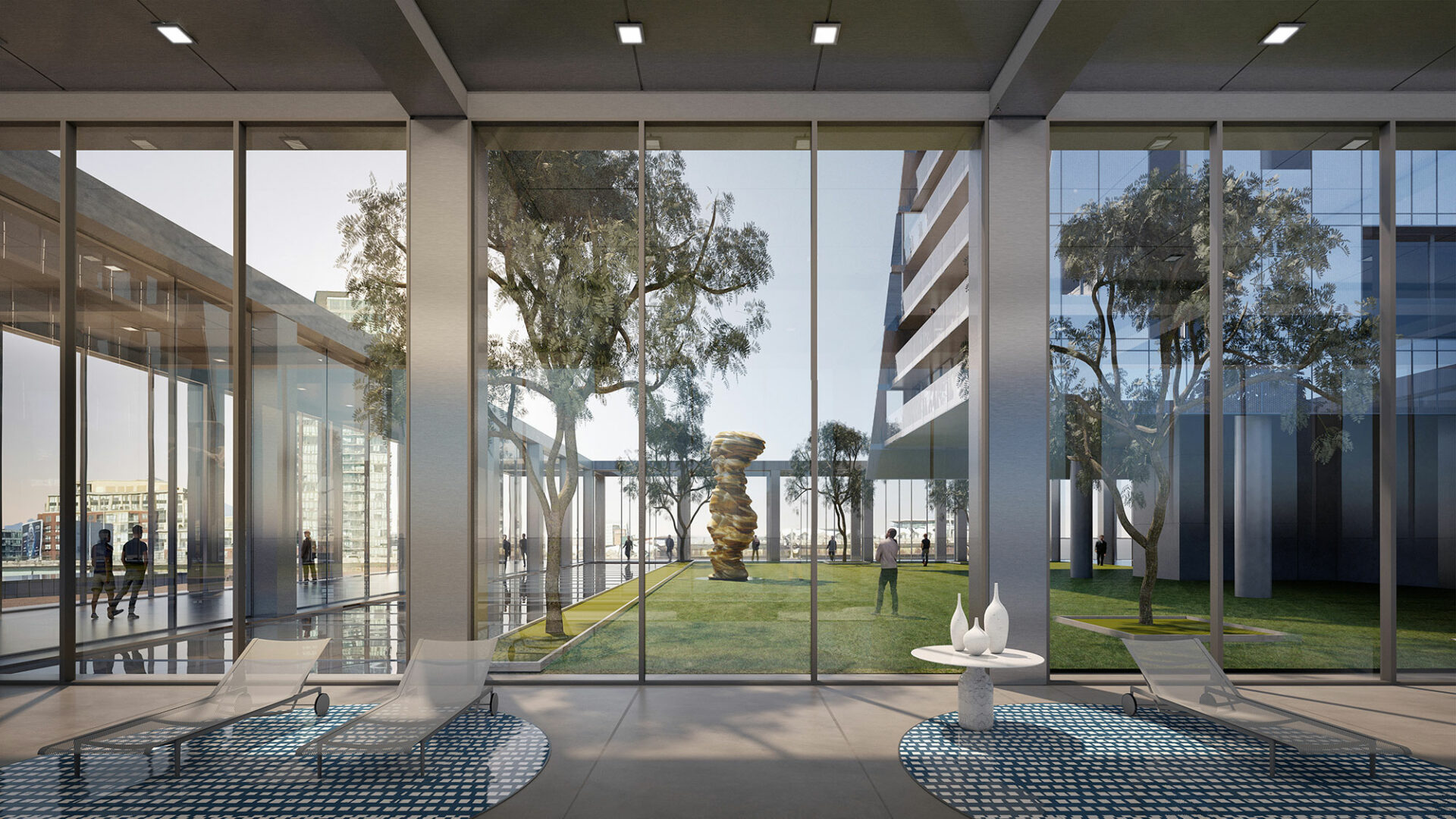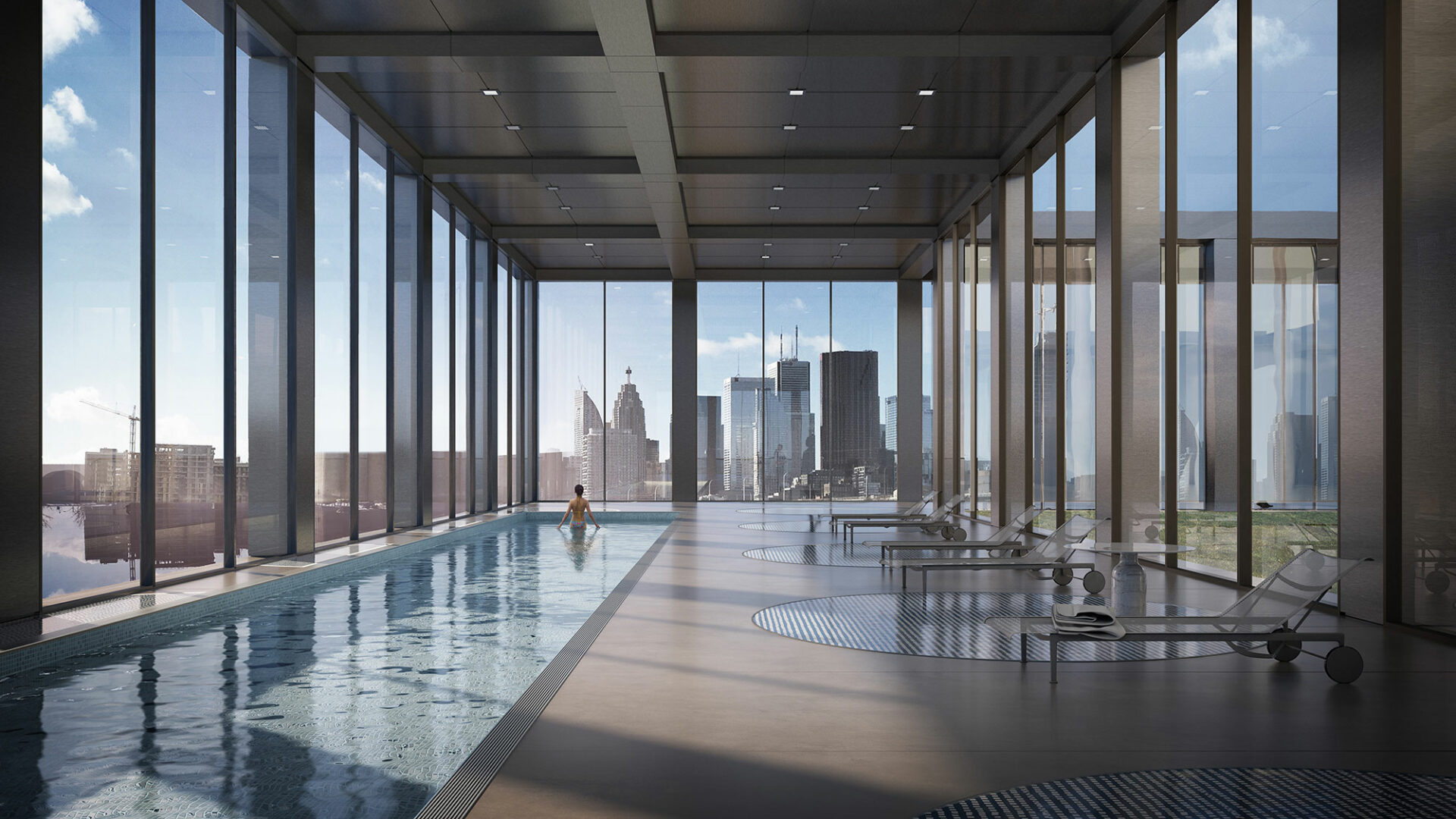 An amenity floor evokes the head house that existed historically above the silos. It provides lateral bracing for the residential tower and is a visual connector that integrates the other forms of the building. The residential tower elicits a relationship of the conveyor as a contemporary object. Its skin is punctuated by deep full-height operable windows referencing the perforations of the silos below.